Thomas Keller recently launched a new Bouchon Bakery in JBR The Walk, Dubai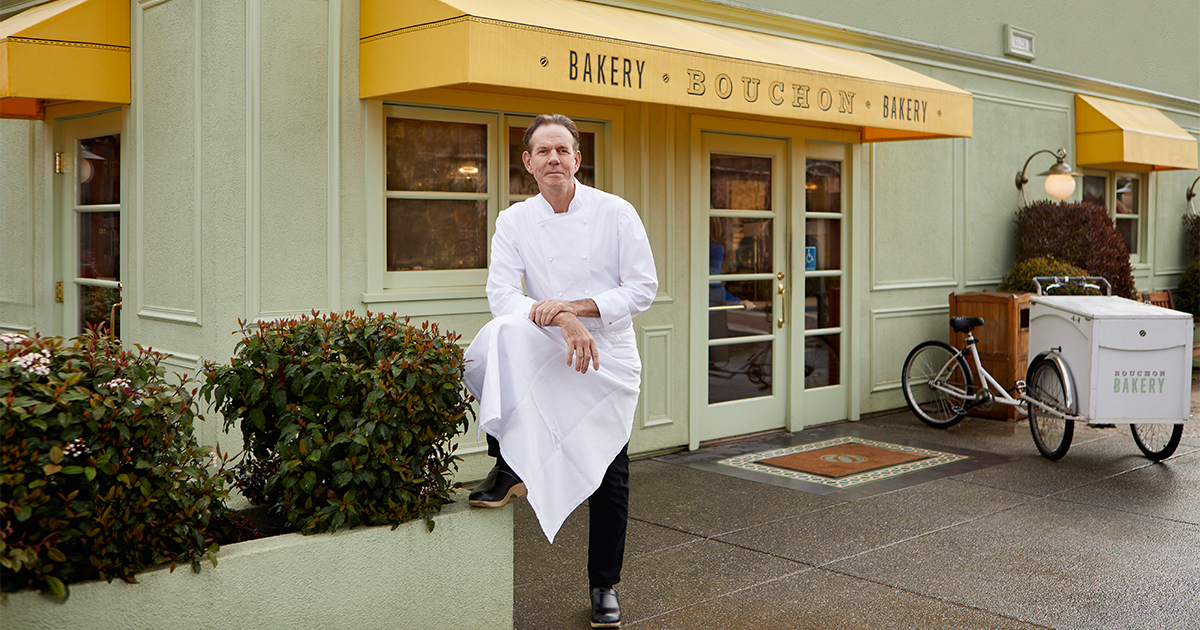 Q: Chef Thomas Keller, why have you chosen this particular time to branch out internationally and why
did you pick Dubai?
A: I originally opened Bouchon Bakery as a place that would foster community and
provide a foundation for memories. Whether it is a croissant, a sandwich or a
chocolate-chip cookie, the food we serve at Bouchon inspires joy that speaks across
generations. I am pleased to see Bouchon expand outside the United States to
expand its community.
Q: Is there any advice you wish you had received, when you were first starting out as
a chef?
A: I was very fortune to receive advice that forever changed my path. It was a few
words from my mentor, Chef Roland G. Henin one summer at The Dunes Club in
Narragansett, Rhode Island. He told me that there is a reason that cooks cook. And
that reason is to nurture people. Cooking was physical. But it was also emotional, a
conduit for human connection. We cook to nurture. To make people happy. To
create lasting memories around a meal. Chef Henin's words became my guiding
principle, the foundation of everything I try to do.
Q: What's your favourite knife brand ?
A: I have been using MAC Knives in my restaurants and at home since 2000; their
superior quality lends itself to precision and control, both of which are fundamental
for tasks in the kitchen.
Q: If you could only have one piece of kitchen equipment, what would it be and why?
A: A piece of cookware from All-Clad. I believed in and used All-Clad long before I
partnered with them. They continue to innovate and ask the right questions about
what chefs need and how they cook
Q: Who is your favourite chef?
A: My favorite chefs are the ones who came before us: the innovators and
influencers who inspired a generation of chefs and whose experience and expertise
paved the way for the most refined and advanced culinary era in history. We must
honor that first generation of acclaimed French chefs in America, from the 1960s and
1970s, as an essential part of our larger community that ignited the culinary
movement in America and inspired so many chefs like myself. Their genius made
today's novel kitchen arts possible and elevated the status of cooking, in the eyes of
Americans, from a mere job to a prestigious profession. Without them, nothing would
have been possible.
Q: What is your daily routine? Do you have any daily rituals?
A: Yes. Mise en place – French for "everything in its place" is the single most
important step in cooking and can be applied to daily rituals. It's about having
everything you need to start cooking; picturing ever task involved in developing a
dish – all the ingredients and all the tools – and having them organized in advance.
Whether it's mise en place for a meal or service or for life, it's all the same thing.
Prepare yourself today for tomorrow.
Q: What ingredients do you love to work with?
A: Our food philosophy is really based on our ingredients; those ingredients that are
coming from our farmers, our fisherman, our gardeners, our foragers. These
individuals are critical to what we do and what we are able to prepare for our guests.
Some of the farmers and fisherman and gardeners have small businesses and they
need our support; that responsibility is very significant. We have known many of our
purveyors for decades and we cherish those moments and relationships.
Q: When hiring people to work in your kitchen, what top 3 traits do you look for?
A: One of our primary jobs and responsibilities is to hire the right people – those men
and women who possess the skills and have the attitude and mindset to enter our
profession. We have to give them training that goes on the entire time they're with.
We then have to mentor them not just in their career, but in their lives.
If we do those things right, what happens? They become better than you.
And if they're not, then you haven't done a very good job.
Bouchon Bakery by Chef Thomas Keller
For more information on Chef Thomas Keller's new bakery in Dubai, visit Thomas Keller.
Chef Thomas Keller will be visiting Dubai in November 2017.
If you enjoyed this article, you may also like this story on the Chef Middle East merger.