Salvatore Barcellona will manage culinary operations across all of the hotel's restaurants
Chef Salvatore Barcellona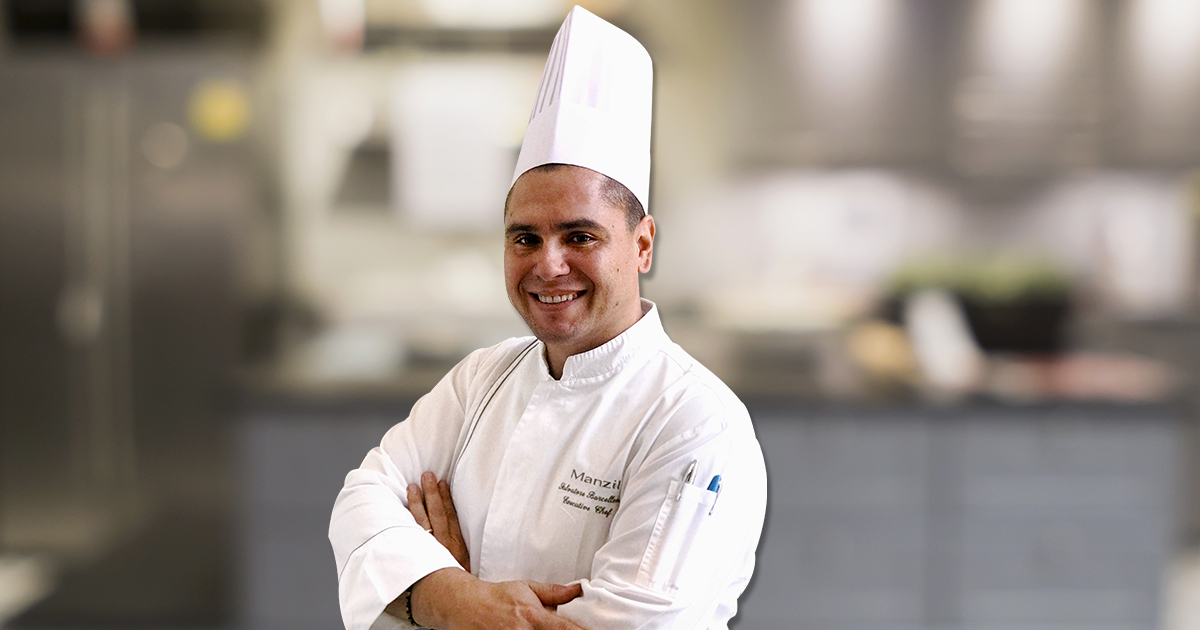 Manzil Downtown has appointed Salvatore Barcellona as head chef to work across all restaurants at the hotel. Those under Chef Salvatore's remit include The Courtyard, Boulevard Kitchen and Nezesaussi Grill.
The chef has over 20 years' experience in the industry, and has worked in restaurants around the world, most notably in the US and Germany.
In 2011 Chef Salvatore moved to the UAE to work as Italian chef de cuisine at the Radisson Blu Yas Island. After three years in the role, he moved to Prego's at the Media Rotana Hotel in Dubai, where he worked as Italian Chef De Cuisine. After three years, he moved to the Emaar Group.
Chef Salvatore Barcellona
A native of Sicily, Chef Salvatore specializes in Italian and Mediterranean cuisine.  According to a spokesperson for Manzil Downtown, in his new role Chef Salvatore's main responsibilities will include:
"managing the food preparation process, and putting together a varied menu that focused on fresh, high-quality seasonal and local ingredients for a sustainable cuisine."
"With Mediterranean roots and a diverse culinary background, Chef Salvatore's cooking style is inspired by a large arsenal of influences, yet maintains authenticity with home-grown techniques.  Guests will delight at his culinary creations, experiencing the passion and creativity infused in each bite,"the spokesperson said.