Ahead of his imminent debut in the UAE with Morimoto Dubai at Renaissance Downtown Hotel, owner of Morimoto Restaurants and Japanese chef Masaharu Morimoto tells us what it's like to be an Iron Chef.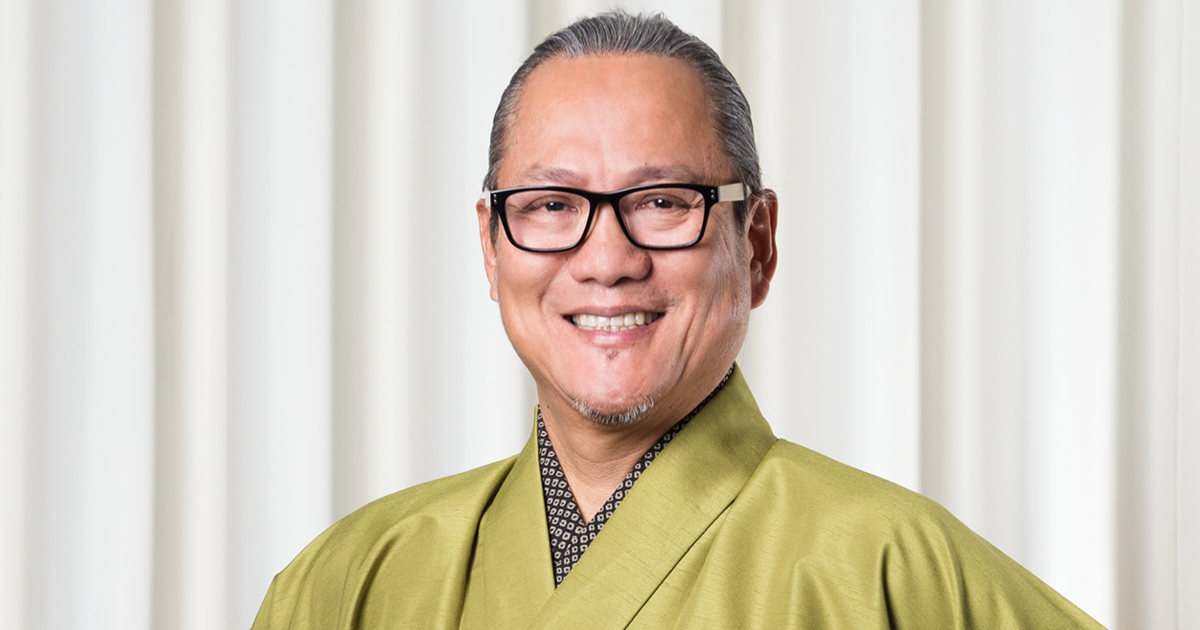 You are opening your first restaurant in UAE, Morimoto in Dubai – what attracted you to launch in this region?
I wanted to try my cuisine in a new place and culture, that's one reason. I thought Dubai had the best potential for allowing me to express what I envision through my food and restaurant. Among all other places in the area, Dubai has the best access to ingredients from other parts of the world.
Also, Japanese people always say that Dubai is a paradise so I wanted to try my luck here.
What was your experience like being on Iron Chef?
Being on Iron Chef brings so much pressure and stress. After all these years, I still feel I want to quit. But at the same time, I am very proud to be an Iron Chef. If my existence and performance on Iron Chef could inspire young children who watch the show on TV to become the next generation of chefs, it would be a great asset for the future culinary scene. How great would that be?
So, despite of all the stress that it comes with, I stick with being an Iron Chef and deal with this inner conflict day to day.
You have 15 restaurants internationally, how often do you visit each outlet?
I try to visit each outlet as much as I can. I am lucky to have staff that I can trust in every one of my restaurants. I am not a tech-savvy person, so everybody helps me so I can stay in touch using Skype or similar tools and keep close communication with my teams in remote locations.
Still, it would be ideal to see them face to face, so I travel often, which I don't mind at all. I like travelling.
With so much travelling, are you able to get hands-on in the kitchen often?
No, I haven't been able to, unfortunately. At least not as much as I want to. I love cooking in the kitchen. It gives me joy. My knives are always sharpened and ready to go.
Sushi relies heavily on high-quality, fresh fish. Where do you source your fish from for Morimoto Dubai?
It is not difficult to get a wide variety of ingredients in Dubai, and that goes for the seafood as well. We source our seafood from many different places around the world based on what kind of fish from which region is the best for that particular season and time.
Which type of fish is the bestseller in your restaurants?
Tuna.
Morimoto is renowned internationally for its high standard Japanese offering – how do you ensure consistency? What training processes are your chefs required to take?
What's important to me, is building a trusting relationship and working closely together with my team at a high level of quality. We do have standards and I require my chefs to follow them closely, but otherwise I encourage them to be creative using their own culinary expertise to please and satisfy the local palate. What it boils down to is, I need my chefs to have a solid foundation of culinary understanding and skills, no matter what cuisine it may be.
What do you consider to be your biggest success as a chef?
I personally don't feel I have achieved a success yet. There is still a lot to do. That being said, I'm very thankful that I get a chance to open restaurants around the world and experience different cultures and their local markets.  I also get invitations to be part of so many wonderful and exciting events year-round. That might be something I can consider a success.
For young chefs aspiring to become a master in Japanese cuisine, what would your advice be to them?
My advice is: relax your shoulders, don't get stressed out over it.
Japan may be a small island country but it has so many different kinds of food, and they vary from place to place, season to season. What I find most difficult but also very important is to keep loving what you do. Continuity is the father of success. Keep your mind open, try new things, new techniques, and stay curious.
To learn more about Masaharu Morimoto, follow him @chef_morimoto or visit www.ironchefmorimoto.com