Chef Jéan van der Westhuizen (pictured) discusses the problems of finding inspiration as a chef, and why the new UFS Academy app is a gamechanger in the industry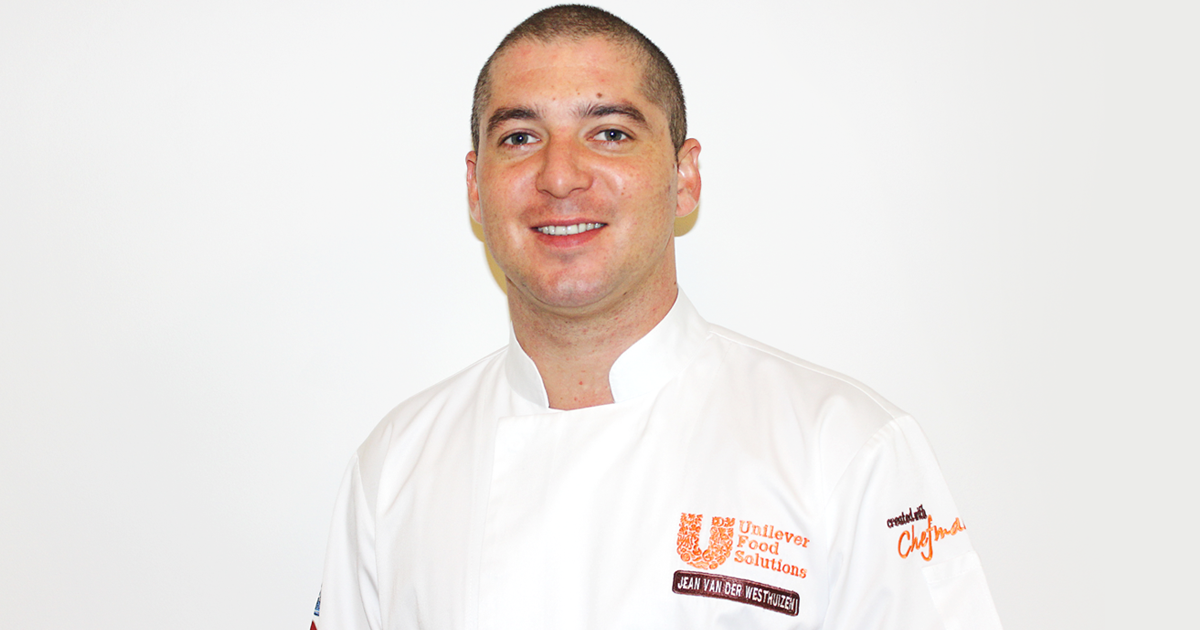 Some of the best advice I ever got as a young chef was to "steal with your eyes". It's this little bit of advice that prepared me for the big bad culinary world I was to later face.
On the very first day working in a real kitchen, I realised that there was a big difference between a working kitchen and the ones students are prepared for at culinary school.
The culinary world is continually evolving. You never stop experiencing new things and learning. As a chef, you never have time to be bored. If you want to learn something new, you simply have to pick up your knife bag and walk into another kitchen. That's what I loved about being a chef. You can be an explorer. It's exciting to learn about new ingredients, recipes, cooking techniques or new cuisine styles. It's something I experienced firsthand when I left my home in South Africa in 2008, to travel to Japan to learn the fine art of Japanese cuisine.
The thing is it takes time to learn a whole new cuisine. First comes all the new ingredients, spices, herbs, fruits, vegetables and proteins.
(Thank you, mother nature, for all your beauty!) Then you need to practice the techniques for hours before you can even think about perfecting one of the dishes.  Finally, the most significant challenge lies in getting the flavour balance just right so the dish tastes authentically. It might mean that you do the recipe several times over. Looking back, I wish there was an easier way to learn new cuisines. Many chefs travel the world just to make sure they get the most authentic training possible. Chefs are hungry for inspiration.
I am an executive chef, so there is an added pressure to not only satisfy guests with new dishes but also keep my kitchen team inspired to learn new things all the time.
Developing the new app
Cooking good food is personal, and the demand to do something new and trendy can be stressful Just like so many other chefs, I try to find my inspiration on YouTube. However, this can be a massive waste of time. Before I trust a recipe or technique, I need to do my research first to filter out the hobby cooks from the real authentic culinary professional recipes. I quickly realised that this was a common problem that chefs of all levels where facing.
As a result, I have worked with Unilever, to try and solve this issue. We have developed a mobile app, designed for professional chefs.
Right from the start of the project we realised that this app had to be unique and different from all the other apps out there. The result was the UFS Academy app. Our priority was to create easily accessible content where chefs could learn from other chefs, quickly and efficiently. Every day something new is uploaded to the app from industry experts.
All the content on the UFS Academy app is in high definition video format, so you can see exactly how and what the chef is doing. There is a vetting process too, which means we get the best experts and it also removes the uncertainty that YouTube searches create.
Aside from informative videos, we also have courses and fun quizzes to test your knowledge. The video load time is quick and they can be paused at any time. All videos are short and sweet, so you can even learn something new, even if you're working a split shift.
Details: The app can be downloaded on the Apple App Store and Google Play Store If you enjoyed this article, you may like this story on Gulfood 2018.