A Bahrain-based fine dining restaurant will host Mauro Colagreco at its second Four-Hands Dinner next week for two nights only.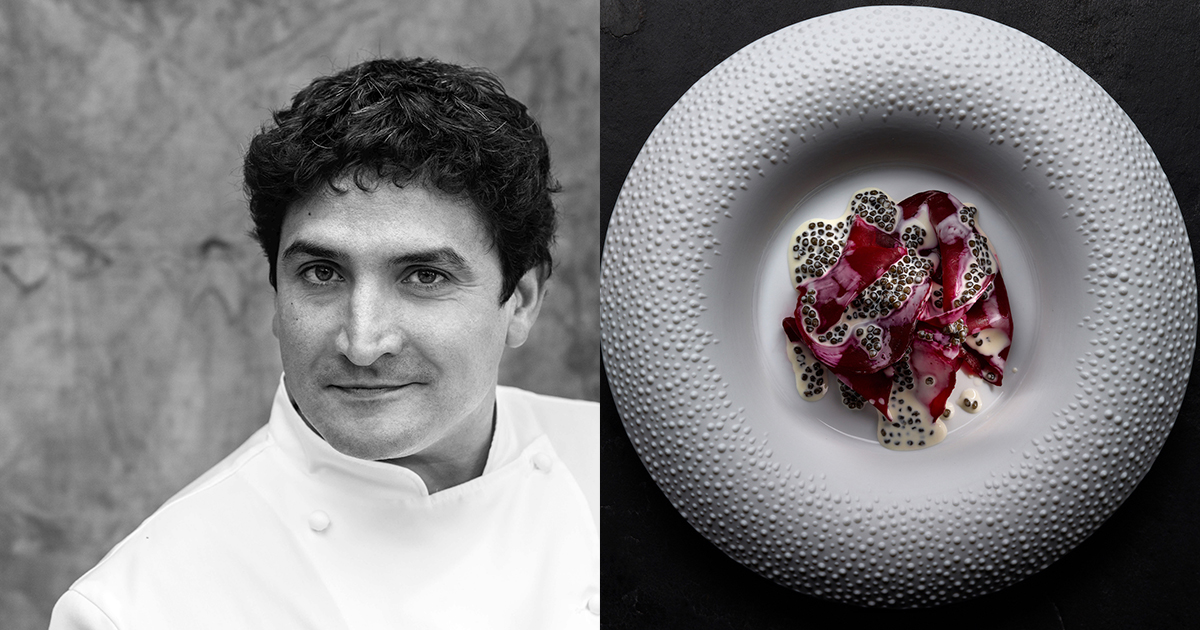 Chef Mauro, the man behind the world's third ranked restaurant Mizarur in Menton, France (according to the World's 50 Best Restaurants 2018 list), has three Michelin stars to his name, and will craft an eight-course gastronomic extravaganza at Mahonia on February 28 and March 1.
Working alongside Mahonia's own award-winning executive chef, Herve Pronzato, diners are set to be treated to an "exceptional menu that crosses all borders."
The evening will commence with tasting reception from 7:30 pm – 8:30pm where gastronomic bites & signature beverages will be served, followed by the Four-Hands Dinner to start promptly at 8:30pm.
Presented as a "tasting menu" the Four-Hands Dinner will feature a delectable eight-course menu, designed to exhilarate the palate and expand culinary boundaries. Each course is unique and genius in its concept, technique and flavour combination.
Throughout this year, Mahonia will host a number of chefs from The World's 50 Best Restaurants list (www.theworlds50best.com) with the "Four-Hands Dinners". These collaborations cross cultural boundaries and enable chefs to experiment with food and culinary techniques from other countries, present signature dishes and create new ones with the hosting chef.
Details: For further information please call +973 1700 0071, email reservation@mahoniabh.com or book directly on www.mahoniabh.com