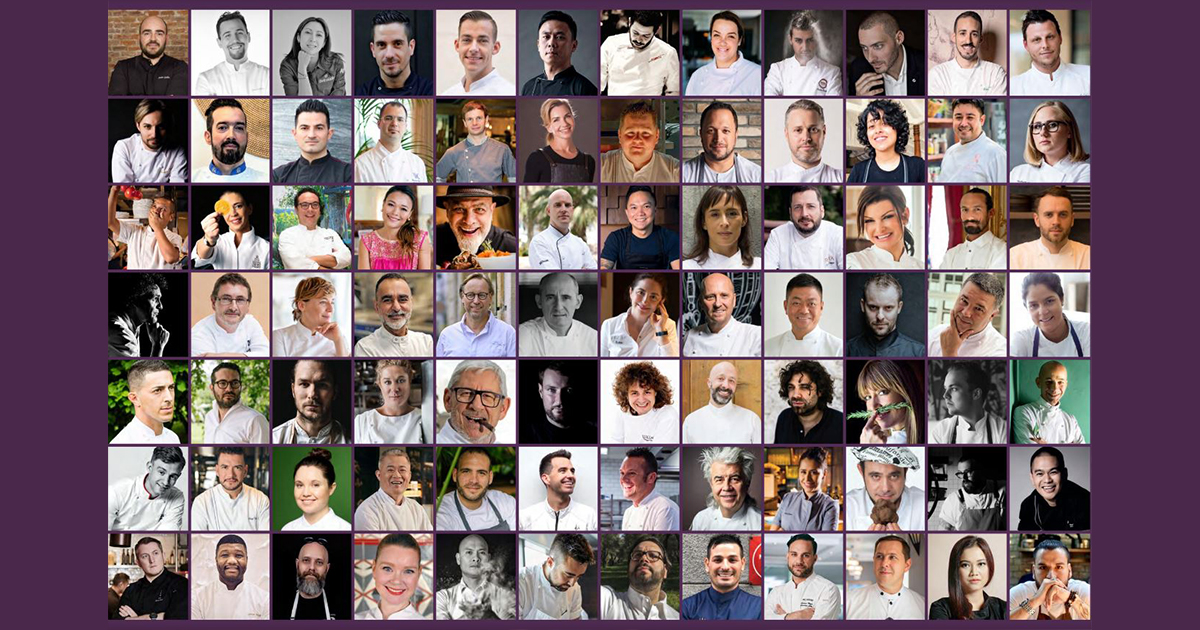 Globally acclaimed chefs have joined forces to create a free, recipe e-book, packed full of their finest creations to inspire home cooks during the pandemic.
Led by Dubai-based author Flavel Monteiro, 'Come Together: The World's Finest Chefs,' draws more than 100 recipes from 84 chefs. With over 50 Michelin stars between them, representing some of the best restaurants from Brazil to Australia, the book collates culinary creations from six continents and 31 countries.
In his foreword, Monteiro talks about how the inspiration for the book came when he saw people "taking shelter in their homes from this invisible enemy" and his colleagues in the restaurant industry were suffering. "I was inspired to find a way for all of us to join together in solidarity with those on the front lines of this battle and connect as one in a celebration of something that we can share – great food!"
A number of UAE-based chefs have contributed to the book, including Francesco Guarracino of Roberto's Abu Dhabi and Dubai; Reif Othman of Reif Japanese Kushiyaki; Colin Clague of Ruya; Craig Best of Hell's Kitchen; James Knight-Pacheco of ME Dubai and Raymond Wong of Seafire Steakhouse, plus many more.
Among the recipes include a grilled beef tenderloin from chef Luigi Vespero of Waldorf Astoria DIFC, almond-crusted vegetable tikkis from Vineet Bhatia of Indya and Indego in Dubai and a smoked cuttlefish tartare from chef Guarracino.
In a touching tribute to his home country, chef Francesco Acquaviva of Social by Heinz Beck has curated a recipe titled "Heart for Italy" – an orange cremoux and chocolate mousse topped with a pistachio ganache, chocolate crunch, ricotta cream and a pistachio sponge.