Bridging a gap in Dubai's market for casual, street food style Japanese eats, chef-owner Reif Othman has opened Reif Japanese Kushiyaki at Dar Wasl Mall in Jumeirah. A homegrown concept priding itself on flavour, simplicity and minimal food wastage – Reif Japanese Kushiyaki is where quality and affordability are key. Not just the restaurant's chef, Reif also mans the front of house and commercial operations – here, he talks of his experience as a first-time restaurant owner, his sustainable ethos and plans for expansion.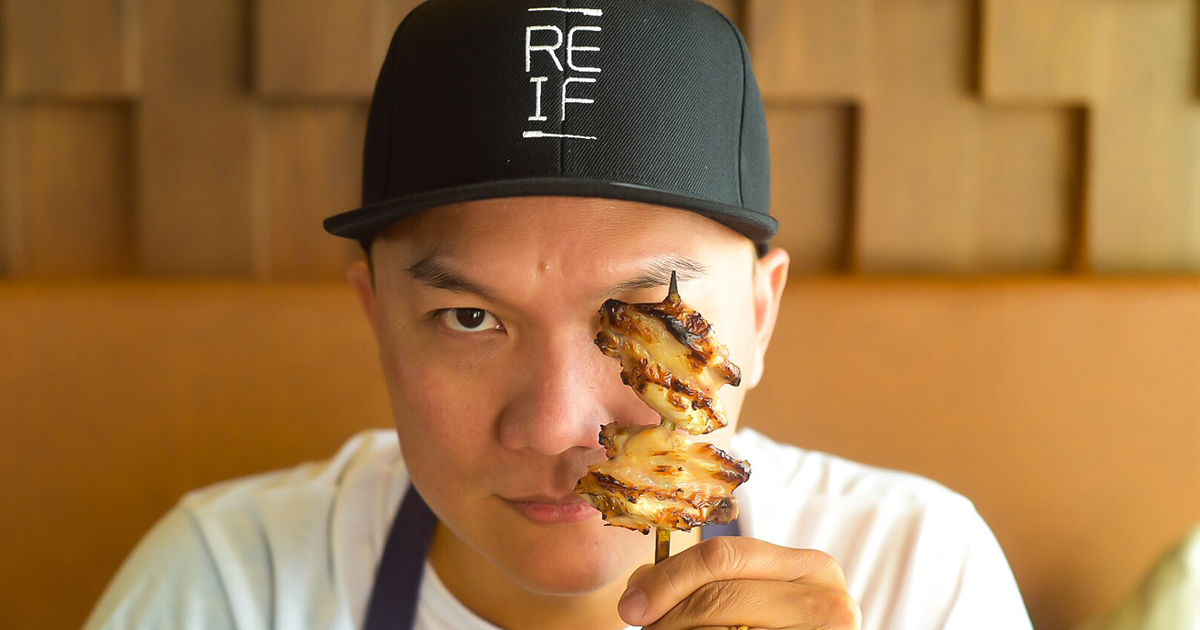 Tell us about your exciting new restaurant, Reif Japanese Kushiyaki and the dining experience visitors can expect to have…
Reif Japanese Kushiyaki is my first proper restaurant baby, which I own and operate. It's located at Dar Wasl Mall in Jumeirah. I am not only a chef, but I also look after the commercial operations and front-of-house. The food is best described as 'unconventional affordable Japanese street food'.
What made you take the Japanese street food route with this concept?
My cooking style has always been inspired by Japan, and the street food element has not been done here before, so I knew there was a gap in the market. A large part of the menu focuses on 'kushiyaki', which are the bamboo skewers common in Japan and Singapore's street food scene that encompasses all grilled meats and vegetables. It's worth noting that the more common term 'yakitori' refers solely to skewers with chicken in a teriyaki sauce. We have 13 types of kushiyaki on offer, including Angus beef with a choice of sauces, all parts of the chicken from the skin to the heart, and katsu seafood.
Tell us about some of the standout dishes on the menu…
I don't like to highlight signature or standout dishes as I feel it's up to the customer to select their favourites. Food is so subjective after all. However, in our first month of operation, aside from the kushiyaki skewers, some of our most popular dishes include our kimchi melon pickle, beef gyoza two ways, wagyu 'sando' sandwich with charcoal panko and tonkatsu sauce, my twist on Singaporean chicken rice, and the molten cake with peanut butter praline and salted cashews (imagine a warm oozing Snickers!).
Which suppliers do you work with in the UAE to source ingredients for the restaurant and where are the ingredients coming from?
All parts of the animal and vegetables are used such as chicken from local hormone-free Family Meat Farm, with the neck to the liver and bone all utilised. Vegetables are sourced from across the Gulf region and Japan, with seasonal seafood from France, Italy and Australia where the cooler waters make for higher quality fish. Our wagyu beef is from Kagoshima in Japan. I work very closely with Classic Fine Foods as my main supplier. In line with my sustainable ethos, the first bottle of tap-filtered still and sparkling water is complimentary.
Are you importing any special ingredients from Japan?
Yes – about 75 per cent of our produce is sourced from Japan. Tuna and uni on the weekends for specials. Vegetables, wagyu beef from Kagoshima, soy sauce and all our dry condiments.
What's the most unusual ingredient on the menu at Reif Japanese Kushiyaki?
The kushiyaki skewers made from chicken heart, crispy chicken skin and chicken neck.
Are there any ingredients that you're particularly enjoying working with at the moment?
The meatball and onsen egg kushiyaki. As the meatball mince is made from all parts of the chicken, getting the texture right is not easy. I pair it with my twist on a slow-cooked onsen egg, which is usually served raw in Japan.
Are there any ingredients you'd love to offer on your menu, but struggle to source here?
Not really. We can pretty much get anything we want here, but I am conscious of maintaining an affordable price point so there are certain ingredients like otoro sashimi that I will not put on the a la carte menu because of its prohibitively high price point, but would use on a weekend special.
Tell us about the chef's table experience that you offer…
I am planning to launch my 'Experience' later this year – a counter bar with four seats, aka a chef's table that sits along the front of the kitchen for a more immersive dining experience. This is where I will personally cook a tasting menu experience for four guests at a time.
To minimise food wastage, how do you ensure nose to tail cooking in the restaurant?
To minimise food wastage, I believe in knowing your product and using it wisely. For instance, all parts of the animal and vegetables are used, such as the chicken from local hormone-free Family Meat Farm, with the neck to the liver and bone all utilised.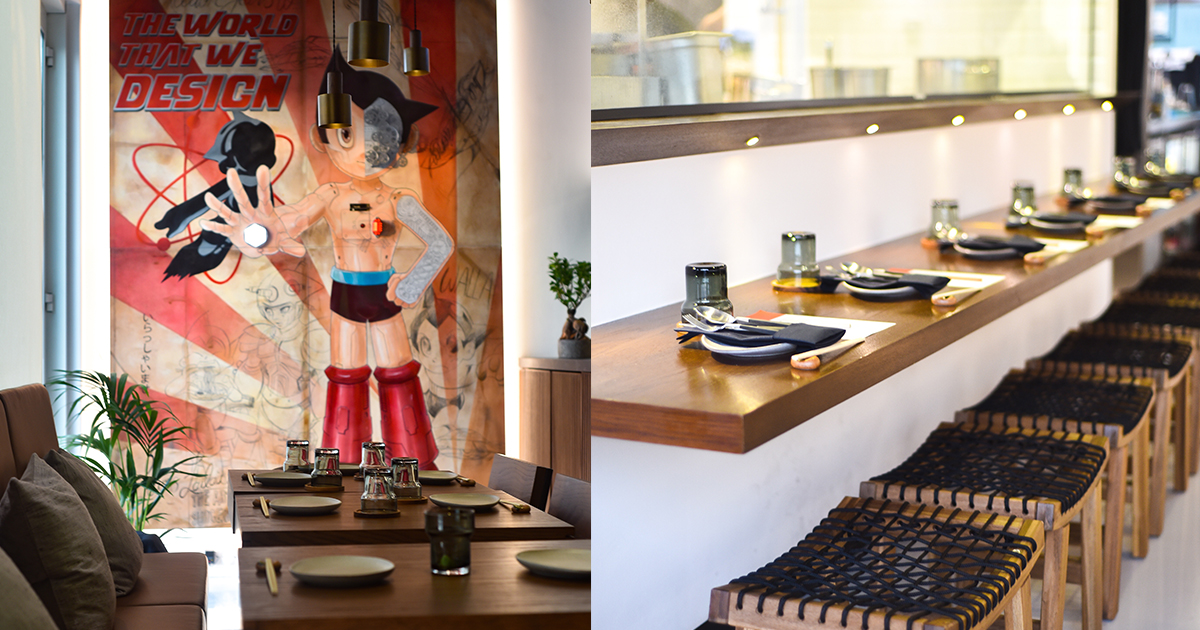 What dining trends – if any – are coming out of Japan's street food scene at the moment?
Japan's street food culture is centuries old, so it would be unfair to classify it as new and trendy.
What do you believe the diner of today wants from a Japanese culinary experience?
Affordability is key now more than ever. My goal is to deliver a twist on authentic Japanese comfort dishes at a price point that allows people to visit my restaurant at least once a week, should they want to.
Can we expect to see any further expansion from the brand in the future?
Most definitely yes. The restaurant has been rammed since pre-opening with daily queues. As a result, we've had investors and landlords knocking on the door, so we're going to assess every enquiry carefully over the next few months before making any decisions. We might look at franchise options outside the UAE, as well as a licensed establishment.
For more information or reservations at Reif Japanese Kushiyaki, call +971 4 3450761, email info@reifkushiyaki.com or visit reifkushiyaki.com