Dubbed the world's best restaurant, Noma, has announced its temporary departure citing fine dining is 'unsustainable'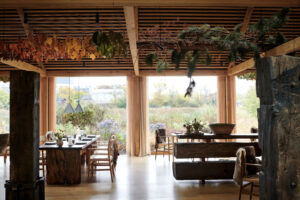 The renowned Danish restaurant will be shutting down next year to revamp into Noma 3.0 after being unable to pay its 100 staff fair wages. The announcement of switching into a full-time food laboratory comes just a few months after Noma shared it had begun to pay its interns. In 2003, Noma was launched by Claus Meyer and René Redzepi, paving the way for the New Nordic movement and has since then, received three Michelin stars for its accomplishments in the field.
Redzepi told The New York Times about the gruelling environment. "It's unsustainable," he said. "Financially and emotionally, as an employer and as a human being, it just doesn't work."
"In 2025, our restaurant is transforming into a giant lab—a pioneering test kitchen dedicated to the work of food innovation and the development of new flavors, one that will share the fruits of our efforts more widely than ever before. In this next phase, we will continue to travel and search for new ways to share our work," read the statement on Noma's website.
"Serving guests will still be a part of who we are, but being a restaurant will no longer define us. Instead, much of our time will be spent on exploring new projects and developing many more ideas and products. Our goal is to create a lasting organization dedicated to groundbreaking work in food, but also to redefine the foundation for a restaurant team, a place where you can learn, you can take risks, and you can grow!"