MediaPad, Touch-free Digital Entertainment Platform by Gold Key Media offers access to the world's leading newspapers and magazines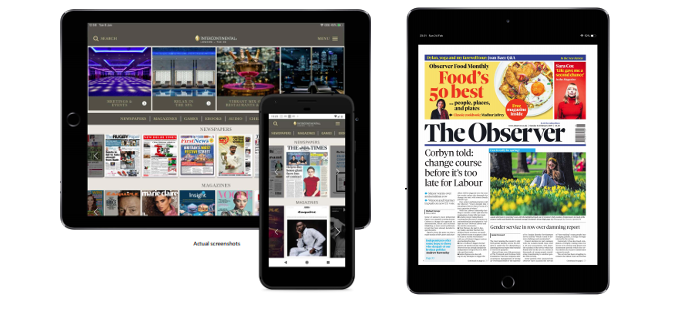 With the Covid19 protocols recommending a reduction of touchpoints at hotels, Gold Key Media offers a touch-free solution without disrupting the experience. The digital entertainment platform offers hotel guests touch-free and instant access to the latest local, regional and international newspapers and magazines in 25 languages, e-books, games, audio, and video content. The perfect solution for hotels to also display their COVID guidelines, restaurant and room service menus, spa brochures, local attractions, and various hotel promotions, completely contactless. The platform is also compatible with the Arabic language.
It comprises a fully customizable user interface that can be personalised according to the hotel's brand identity and message. Guests do not need to download a mobile app, nor will any guest data be collected or retained. Access to the platform is via a QR code or URL with no passwords required. Guests can access the platform directly on to their mobile device using Wi-Fi, and the system also allows the guest to download the publications to read later if they are checking out.
MediaPad is now an essential part of the guest experience at hotels such as Claridges, The Ritz, Gleneagles, The Berkeley, The Dorchester, The Corinthia and Marriott Grosvenor Square.
For more information on the platform, visit MediaPad – Profile.