F&B concept Baby Q, (formerly Q43) underwent a makeover to offer customers a new and revived experience that not only maintains some of the new distancing regulations but also offers a totally different vibe.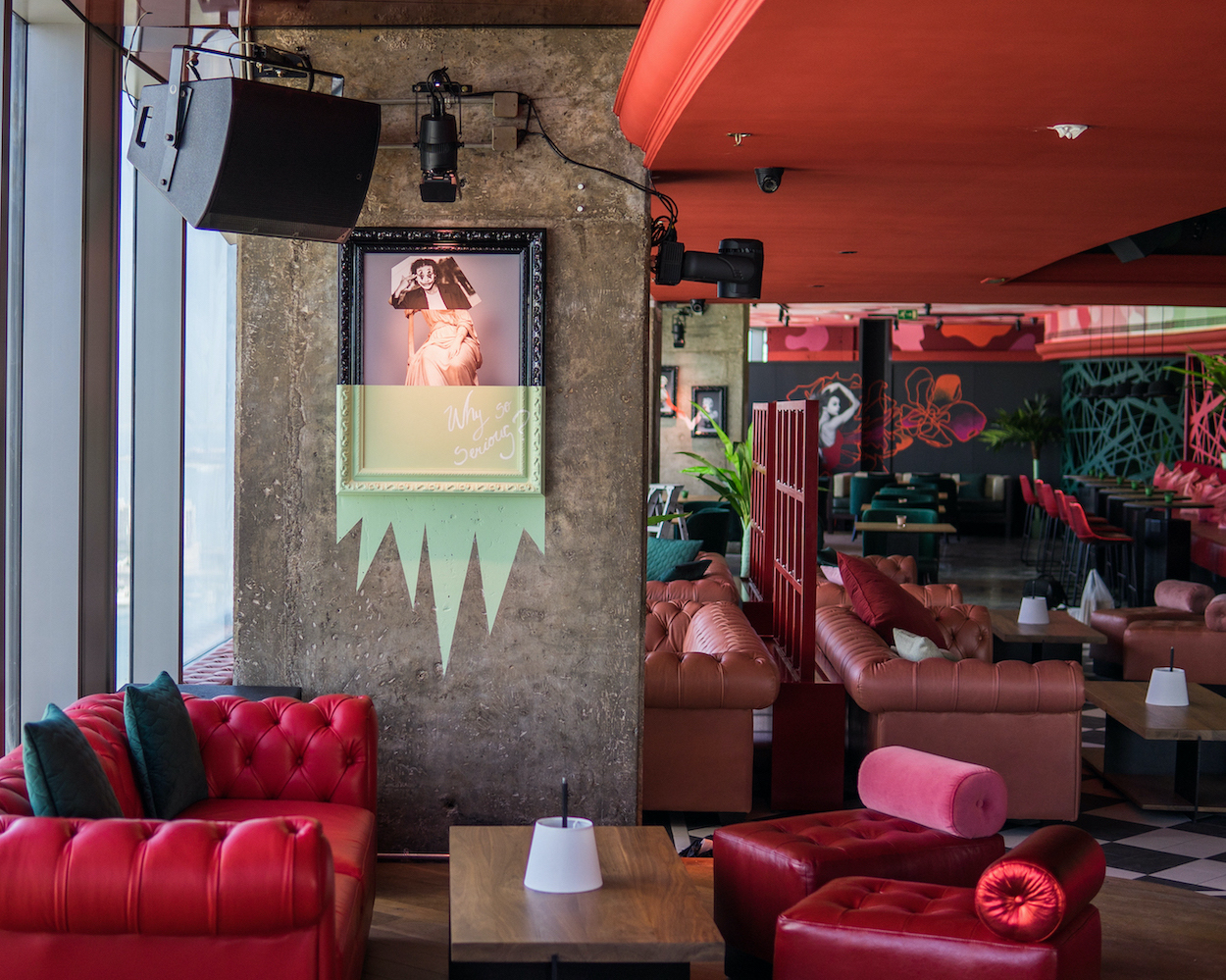 Working alongside Broadway Interiors and Art Painting Lab, the new lounge and dining concept boasts impactful art pieces such as murals, mixed media prints, daring lighting features against an out of the box camouflage ceiling. 
To start the project, Art Painting Lab artists made a real statement with a gradient of blending green to red camouflage that spans the entire lounge, creating a transformative experience for everyone. Following this vibe of youth, fun and punch are strategically placed mixed media pieces made up of clever manipulations of iconic art that break the rules! The intention for many of these artworks was to create pieces that the patrons of Baby Q could relate to and have fun posing with for Insta-worthy photos. Mixed pieces, contrasted with a few feminine, blissful murals through the bar and back dining area, create eye-catching comfort in a space brimming with drama.
The whole project featured some of Art Painting Lab's best talents, in portraiture, sass, fine line-work, colour blocking, neon and pop colours, patterns, graffiti and innovative design to help tie together with the ultra-daring interiors by Broadway.