Are you on the look out for a new hot beverage machine? Do you wish you could whip up a wide range of high quality drinks using your machine, and not just coffee?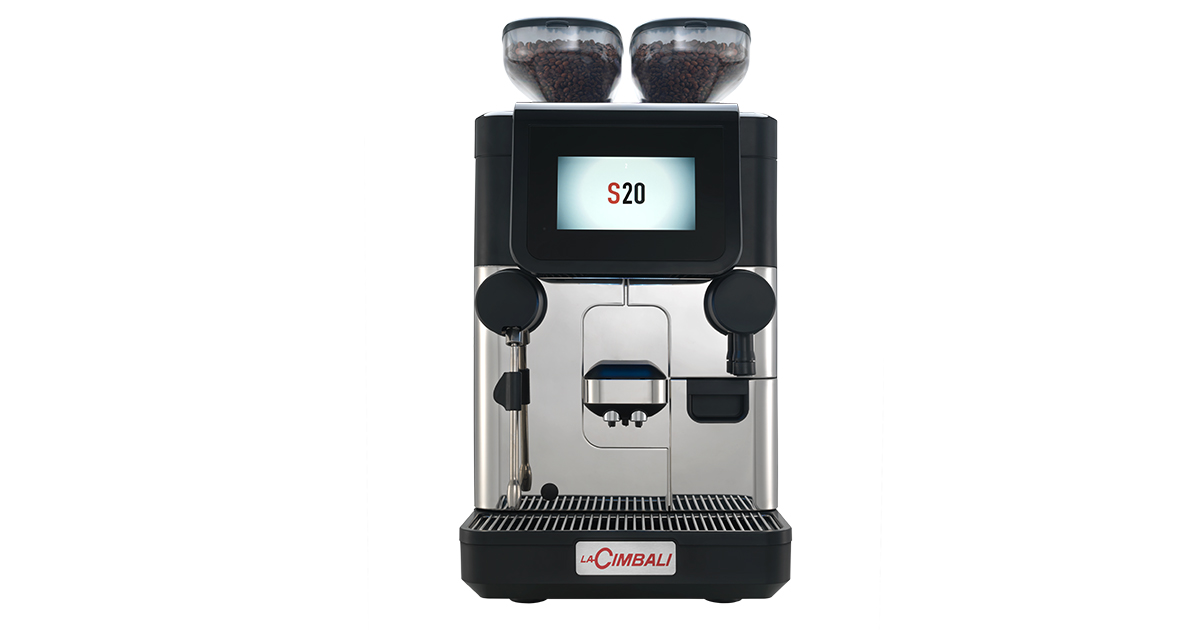 The new LaCimbali S20, which was developed by drawing on knowledge and expertise about traditional machines, enhances the LaCimbali super-automatic range with a perfect solution for locations that produce around 200 cups a day.
Thanks to its built-in soluble hot chocolate system, users can also offer a wide and varied drinks menu, while guaranteeing the highest quality of beverages.
What's more, LaCimbali S20 can be configured in 'Power Station' mode for a simultaneous supply of milk-based beverages from two adjacent machines – using only one fridge and therefore optimising the work space.
A result of a combination between the technological innovation of LaCimbali machines and the espresso tradition, S20 is the ideal tool for offering a unique and unforgettable taste experience.
Thanks to the preheated, completely metal group head, users can achieve outstanding results, even for single-origin and specialty coffee, with a guarantee of consistent extraction over time.
And what better way to describe an experience than through an image? The S20's 7-inch touchscreen display allows users to see different options on the drinks menu (pre-selection and Group Mode). Using a USB stick, there is also the option to add customised images of drinks, video clips and screen savers to the machine.
In addition, the S20 can be communicated with remotely via the integrated bidirectional Wi-Fi system, which makes updating software, setting recipes and customising background images simple and intuitive.
For more information on the LaCimbali S20, visit the website.