Jumeirah Beach Hotel has introduced sustainably bottled drinking water and replaced single-use plastic at the pool and beach with Tritan™ resealable bottles
Each year, approximately 300 million tonnes of plastic are produced and nearly 8.8 million tonnes are dumped directly into our oceans. Single-use bottles will be replaced by a more environmentally friendly option thanks to the hotel's own water treatment and bottling facilities.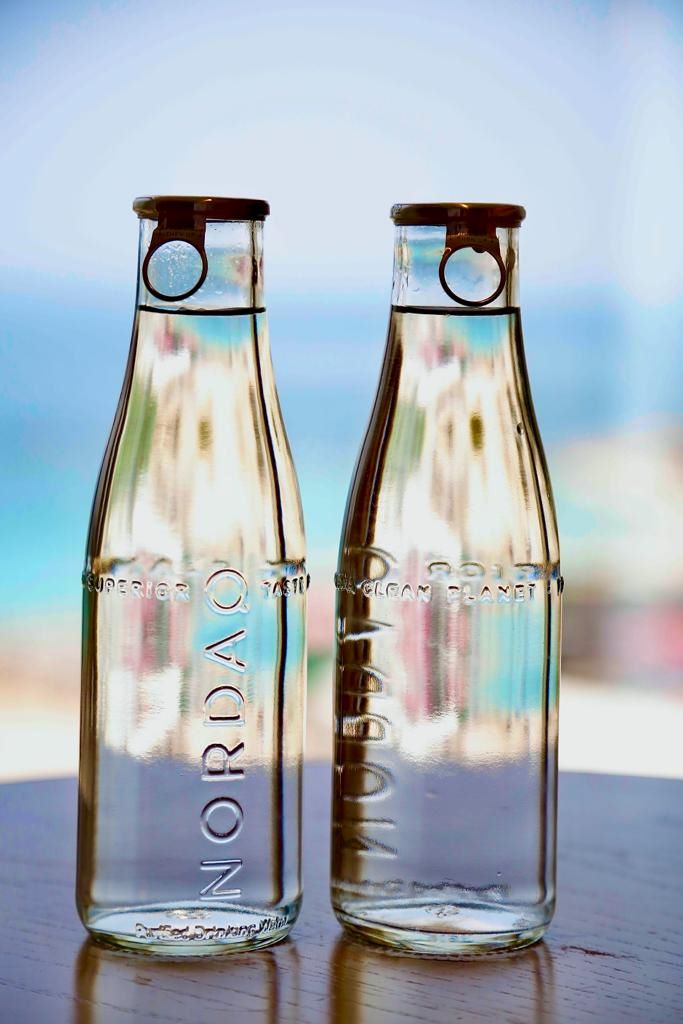 This aligns with His Highness Sheikh Hamdan bin Mohammed bin Rashid Al Maktoum's Dubai Can program, which seeks to promote a culture of mindful living by increasing public knowledge of plastic substitutes. By avoiding the need to use fossil fuels to transport bottled water from outside sources, Jumeirah Beach Hotel will also reduce its carbon footprint.
All single-use plastic water bottles have been eliminated from rooms and suites as of earlier this month. The project will eventually be expanded to include the resort's eateries and health centres.
Parallel to this, Tritan™ reusable bottles, which are made of plastic and are free of all bisphenols (harmful chemicals used in a variety of plastic products), have taken the place of all bottles by the pool and at the beach, totalling nearly 3300. This is better for guests' health and reduces greenhouse gas emissions. Additionally, they contain up to 50% recyclable components, which lowers the amount of plastic trash produced.
"Reducing plastic consumption is the most effective way to combat waste and positively impact our oceans and wildlife, while reducing greenhouse gas emissions," commented Jason Harding, Managing Director at Jumeirah Beach Hotel. "The hospitality industry has a unique opportunity to make a real difference in this space, something that we're embracing wholeheartedly here at Jumeirah Beach Hotel. By launching our own onsite water bottling plant, we move towards a meaningful change that will not only help preserve our planet but also support those guests who want to travel more responsibly."
The Jumeirah Beach Hotel has teamed up with the Swedish company Nordaq to supply the on-site bottling facilities in keeping with the hotel's commitment to providing great service and trademark dining with taste and flavour at the forefront.
The top chefs and sommeliers in the world refer to Nordaq's revolutionary water filtration system as the "purest tasting water" because it transforms tap water into drinking, crystal-clear water while retaining the minerals and salts that give it its natural flavour. More than 2,350 reusable glass bottles will be distributed throughout the hotel, four to six of which will be placed in each room. All bottles will be cleaned and refilled at the hotel's water bottle facility.
Lamia Murad, the Group's first female Emirati Executive Housekeeper, who has been working on the project, added: "I am delighted that we are one of the first Jumeirah hotels in Dubai to sustainably bottle our drinking water on property. As a beach resort, we can see first-hand the impact of plastic on our surroundings and environment. It is an honour to be involved in such an important initiative and hope that our guests enjoy the new bottles during their stay with us."
To find out more about Jumeirah Beach Hotel's water bottling project, call +9714 364 7523