Jumeirah Beach Hotel invites diners to experience a new menu at FIKA, its health-conscious culinary concept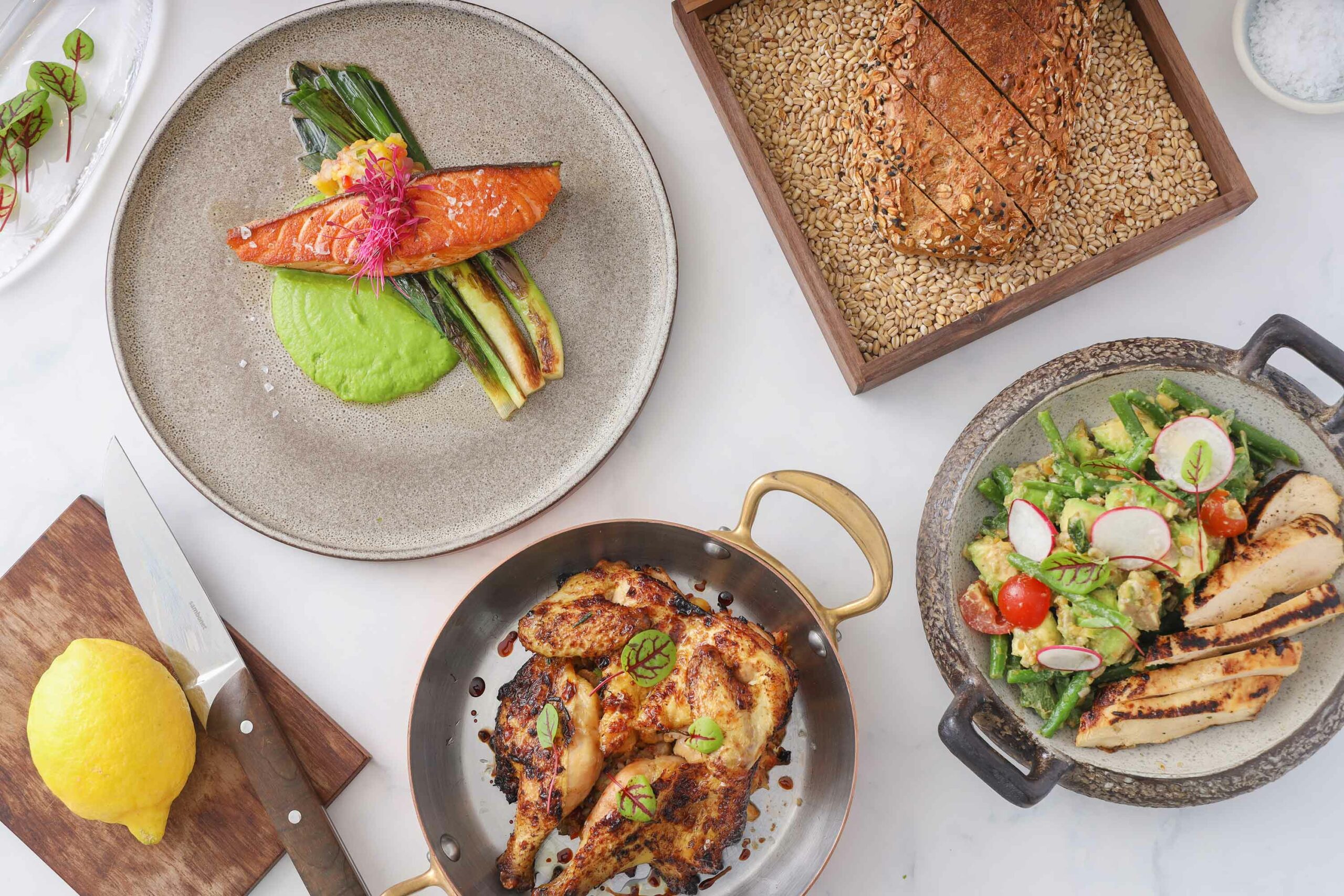 FIKA, located within Jumeirah Beach Hotel's lifestyle and wellness hub, The J Club, is offering diners healthy, nourishing and hearty breakfast, lunch and dinner options from the setting's brand-new menu.
Set against the backdrop of Burj Al Arab views, diners can enjoy seasonal, sustainable and locally sourced ingredients across keto, paleo and vegan dishes.
Throughout this new gastronomy, head chef Donny Setiawan pays homage to fitness and well-being. Expect delights such as Hass avocado on sourdough toast, mixed-berries yogurt bowl with local Ajman honey, agave cinnamon French toast with a dollop of whipped mascarpone and a signature FIKA breakfast – organic eggs, grilled halloumi, crushed avocado and veal bacon.
Bigger plates include a honey-lemon roast chicken salad; a blueberry feta salad with a white balsamic dressing; spiced chickpea wraps; a FIKA burger with grass-fed Australian angus patty, beef bacon, caramelised onions and aged cheddar alongside sweet potato fries, pumpkin and barley risotto; and local, seared organic salmon served with charred leeks, garden green peas and a mango chilli salsa.
Indulgent desserts include an avocado key lime pie with tender coconut sorbet; and a Guanaja Valrhona raspberry cake with wild berries, cocoa nibs and a sprinkle of sea salt.
Daily from 8am-8pm. Visit Instagram