Sponsored: Mark November 8-10, 2022 on your calendar, as the Dubai World Trade Centre (DWTC) will host five exhibitions at once
The UAE's largest purpose-built exhibition complex and leading event venue is all set to display five leading shows, simultaneously, from November 8 to 10, 2022. Running parallel to each other and under one roof, visitors and exhibitors alike can add to their agendas' visits to Gulfood Manufacturing, The Speciality Food Festival, ISM Middle East (formerly known as Yummex), Gulfhost, and Private Label Licensing Middle East.
Gulfood Manufacturing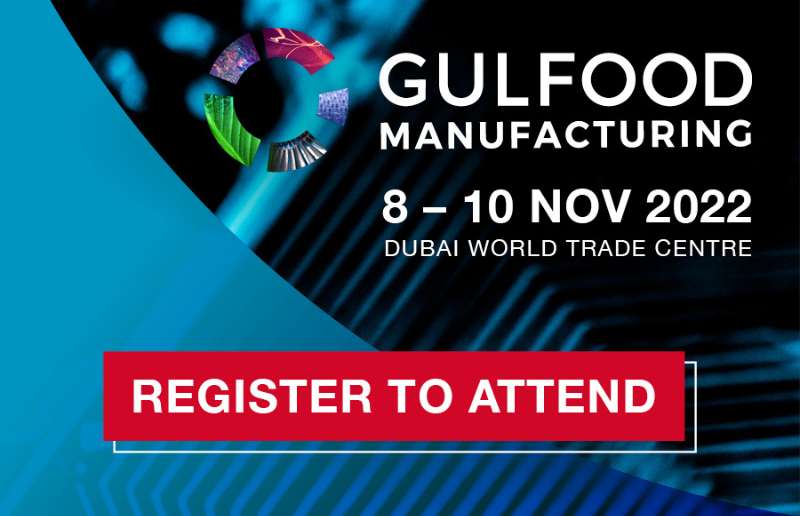 Gulfood Manufacturing is the only annual and most influential F&B manufacturing event in the world. New ingredients and cutting-edge technology will be introduced at Gulfood Manufacturing 2022, which will help your company save money, expand, and innovate. From November 8 to November 10, 2022, 1600 exhibitors from over 60 countries will assemble in Dubai to showcase their most recent innovations in ingredients, processing, packaging, supply chain solutions, control, and automation.
The Speciality Food Festival 2022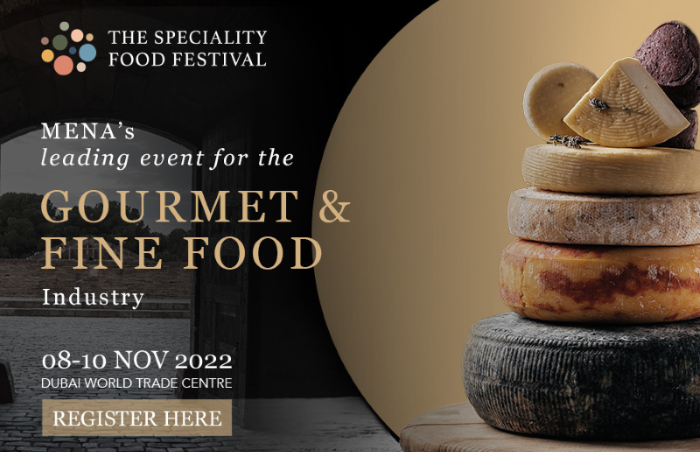 The Speciality Food Festival will transform Dubai World Trade Centre into a bustling global marketplace and experiential ground for artisanal, speciality food and exotic ingredients from November 8–10, 2022. The Speciality Food Festival returns with its distinctive platform where buyers can taste and sample premium brands, catering to the exclusive hospitality & institutional sectors and the specialist buyers of premium products throughout the Middle East.
The Speciality Food Festival will also feature the chef-driven 'Top Table' that will take experiential culinary to new heights across three days, with a star-studded line-up of award-winning and young chefs. Alongside this 'The 'Cup Tasters Championship', UAE's most prestigious national coffee championship, attracts baristas, coffee professionals and enthusiasts. The competition highlights experts tasting and distinguishing levels of quality and flavour differences in speciality coffee.
The show will bring together the region's top chefs, restauranteurs, hoteliers, retailers and food service providers to address the industry's pressing needs and opportunities. With its 11th edition, the Specialty Food Festival is honouring premium food vendors where well-known brands will showcase their products across six core sectors: Artisan & Gourmet, Organic & Sustainable, Health & Wellness, Vegan & Plant Based, Food Service, and Speciality Coffee, bringing in nearly thousands of buyers to the global hub for the international hospitality trade.
ISM Middle East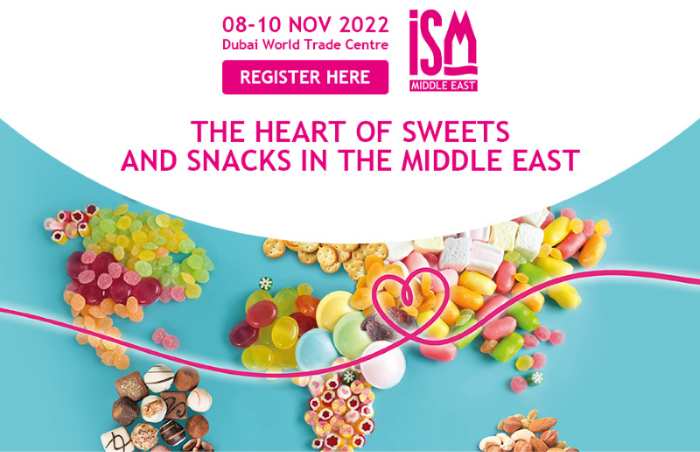 Yummex Middle East, the region's premier event for sweets and snacks, returns to Dubai under a new name ISM Middle East. ISM ME will place a special emphasis on chocolate, confectionery, desserts, snack foods, ice cream, and dates & date palm products this year, presenting significant opportunities for businesses to network with foreign buyers, build their brands, and expand their trade circle across the MENA region. The event is building on the success of the show from the previous year and the global recognition of the ISM brand family.
From the Global Date Market, New Product Showcase, and ISM Newcomer will be all under one roof at the Dubai World Trade Centre show from November 8–10, 2022.
Gulf host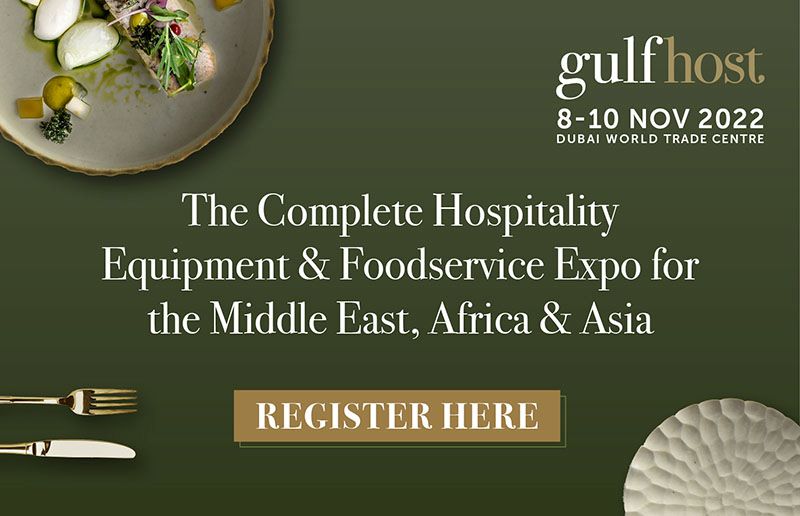 GulfHost is the most influential exhibition for hospitality buyers and one of the largest across the Middle East, Africa, and Asia. The platform features a large selection of pre-approved hospitality and foodservice products, a sizable user base, and visitor profiles from around the world. Over the course of three days, consumers are given a platform to network, identify the ideal product for their needs, and make informed decisions about their purchases.
For the first time since its inception, GulfHost will host the Foodservice Excellence Summit that will offer a platform for industry leaders and associations to equip the hospitality and foodservice community in the region with the latest insights and skills in foodservice innovations. Visitors can also enjoy a one-of-a-kind chef-driven outdoor experience at 'Top Table' where we will be presenting chefs with the perfect platform to unplug from their high tech kitchens and take the best from ancient cooking methods, common in most of the world's greatest cuisines.
The GulfHost 2022 edition comprises five categories: front of the house, back of the house, "HORECA" (hotel, restaurant, café), tableware, café and bars, and it continues to focus on the vibrant Middle East, Africa, and Asia market.
Private Label Licensing Middle East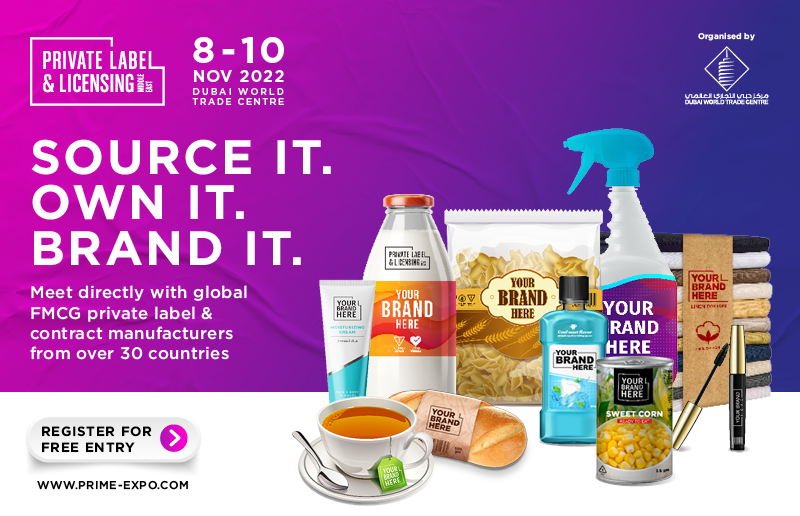 Private Label & Licensing Middle East brings together private label & contract manufacturers from over 30 countries across the world, all conveniently placed under one roof, making it the only event in MENA where customers can go straight to the source for affordable customisable products, branding & packaging solutions.
Manufacturers will be on the show floor looking for ways to redirect excess capacity into more profitable lines. Meanwhile, brand owners, category managers, procurement heads, distributors, traders, buyers, chefs and other product developers will be able to discover thousands of products to win customers with their own unique brand offerings. The event offers extended learning and networking opportunities to visitors through the highly acclaimed Private Label conference, well attended by key professionals and contributors within the industry.
For more information, visit Gulfood Manufacturing, The Speciality Food Festival, ISM Middle East Gulfhost, and Private Label Licensing Middle East