Costa Coffee's Master of Coffee Gennaro Pelliccia discusses how to get started as a barista, ethical produce and the most difficult thing about working in the coffee industry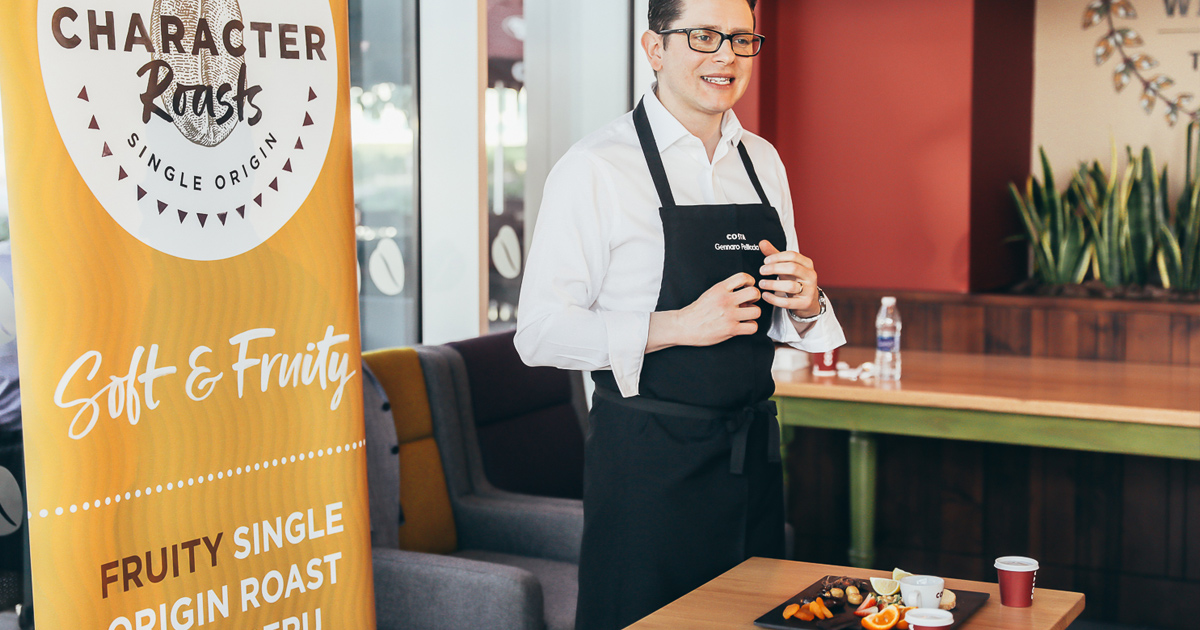 How did you get into your career in Costa?
I was born in London but spent my early years growing up in Naples with my coffee loving family so appreciating good coffee was instilled in me from a young age! I first discovered Costa and my passion for coffee during my school summer break in 1991 where I was a barista in the UK. Shortly after I went to work for Sergio Costa and it was there he showed me 'the art of making great coffee' after graduating in Mechanical Engineering, I returned to Costa in 1997 as a trainer where I got to share my passion and coffee knowledge with others.
I then started working closely with the previous Master of Coffee; Gino Amasanti who took me under his wing and taught me all he knew about espresso coffee & roasting. This led to assisting the Master Roaster and being named Master of Coffee myself in 2005.
As master of coffee my role is to safeguard our secret Mocha Italia blend, and all our single origin roasts that leaves our Roastery in Greater London so wherever you are in the world you will get a fantastic cup of Costa coffee.
What's the most fulfilling thing about your job?
It's got to be the education. When you take someone through a masterclass and you see the light bulb moment when they taste the flavour notes in a coffee such as our new Peruvian character roast or they can tell the difference between a good and bad espresso – that is just un caffé buono!
What's the most difficult thing about your job?
Having to tell somebody if I've tasted a bad cup of coffee! But I love to coach and share my coffee passion, and I always find people are willing to learn
How does Costa make sure their ingredients are ethically sourced?
We take this extremely seriously, which is why all our coffee is RFA (Rainforest Alliance) certified. This means we only use sustainably grown beans sourced from Rainforest Alliance Certified farms. So whenever you drink Costa coffee, you're supporting farmers and farm workers worldwide who are working to improve their livelihoods and those of their families, while protecting the planet at the same time.
What expansion plans does Costa have in the MENA region for 2018?
We see that there is increasing demand in the MENAI region as more customers are discovering and growing their knowledge on what makes a great cup of coffee. We therefore plan to continue to meet this need as we continue to grow and bring new innovations to our customers. – watch this space.
Details: for more information, visit Costa Coffee UAE. If you enjoyed this article, you may like this story on Chris Naylor's advice for young chefs.