With pressure coming from both the bottom-line and consumers, reducing food waste is an increasing focus for the industry. Naomi MacKenzie co-founder of KITRO, the first fully automated food waste measurement system for restaurants and canteens, discusses what can be done to tackle the problem.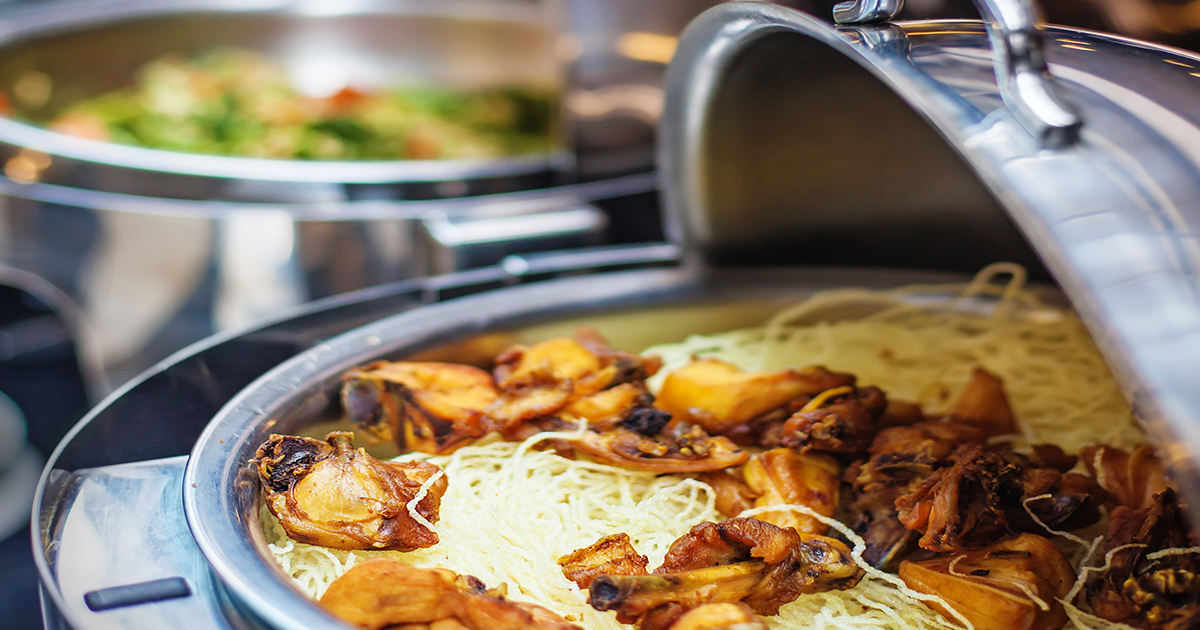 "All you can eat." In Brazil, it's comida a quilo. In Japan, viking. Sweden calls it smorgasbord. Whether you eat all you can or not, the food behind the "all you can eat" concept has been grown, bought, shipped, prepared and served. Its final destination? The rubbish heap.
One third of all food ever produced ends up in this pile. Food waste accumulates at each step along the global food supply chain. From the 'ugly' fruit that never makes it off the farm, to the processors and importers, to the wholesale suppliers and hygiene regulations, each touchpoint leaves something behind. This should spark substantial concern for all players along the chain because every step incurs costs.
The further we move along the supply chain, the greater these costs become, so let's look into the implications within gastronomy. While consumers continue to stack their plates with more than they can eat, chefs feel the need to satisfy the insatiable appetites. Since there is little to no time to have an oversight on all the processes going on during the rush of service, our bins fill up at the end of the day, and the content remains a mystery. Therein lies the problem. Throw it in, close the lid, take it away. In an industry where costs are high and profits comparatively low, there is not much room for error to stay afloat. Costs vary between restaurant type, but food and labour consistently fight for first place, both ranging between 25% and 38%. We look for every possible way to cut costs but right under our noses, these bins fill up with our time, money and energy.
The worst part is, these costs are not only incurred by owners of the establishments, but also by the environment. Earth pays a pretty hefty price, with 2/3 of all wasted food being edible and made for human consumption. If 1/3 of everything you did at work was deleted, you would eventually get fed up. Agriculture and crop production accounts for 10% of the Earth's land mass, and the more we overwork it, the less arable it becomes.
So, what is the solution? How can changes be made without jeopardising the quality on offer to our customers? All it takes is for us to open our eyes and discover the source. It's easy to ignore what we cannot see, so get curious about what's filling the bin in your restaurant. Which item is thrown away the most? Why is it there and where does it come from? The point is, what gets measured gets done (or saved, in this case).
By shining a light on food waste in this one step of the chain, we can raise awareness not just in the back of house but also for consumers. We can empower ourselves to think twice before sending the so-called 'ugly' fruit to the fire. Let us think twice on how to repurpose certain items. Let us think twice before we throw out that perfectly edible entrecote steak. If we open our eyes, we can bring back the value of all food, so it is appreciated and not wasted.
With experience working in the food and beverage industry both in kitchens and service Naomi witnessed every day the enormous amount of edible food that is being thrown away. This led her to commit herself to reducing the avoidable food waste in this sector.
Details: for more information, visit KITRO. If you enjoyed this article, you may like this story on how to get started as a barista.