Ahead of its expected opening in Q3 2022, Hilton Dubai Palm Jumeirah introduces its eight-person strong executive team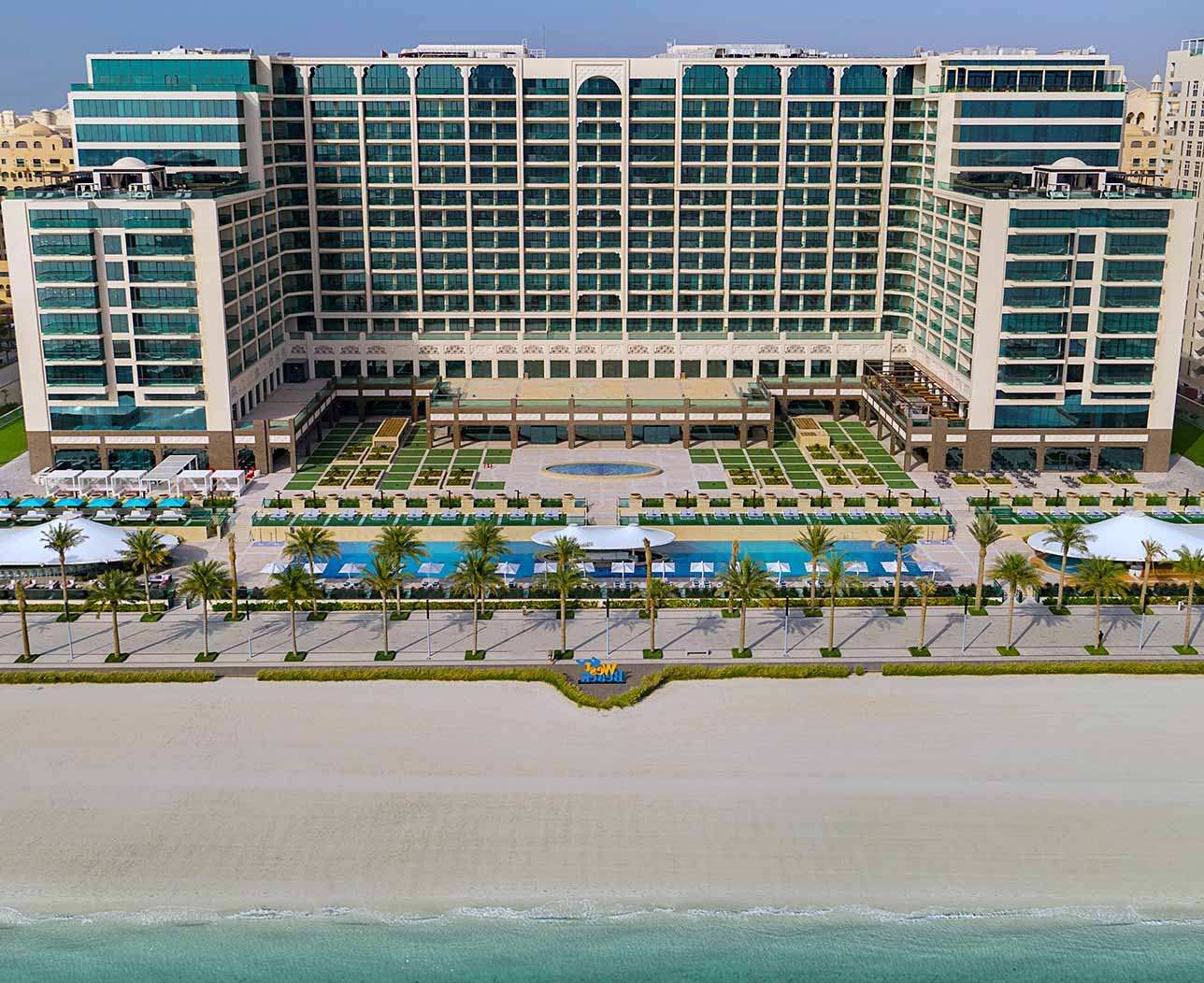 Hilton Dubai Palm Jumeirah, a 608-room upscale property, has revealed its pre-opening executive team, ahead of the hotel's expected launch in Q3 of 2022. The group of hospitality professionals will lead the wider pre-opening team to open the latest Hilton hotel in Dubai on Palm Jumeirah. Look forward to contemporary rooms, ten distinct culinary outlets, an exclusive private stretch of the Palm West Beach and state-of-the-art facilities, events spaces and a kids' club.
This slideshow requires JavaScript.
Spearheading the opening of the new property is the Managing Director Andreas Searty. The hotelier boasts over 35 years of international and regional experience in the hospitality industry; and is a dedicated and driven leader who speaks fluent English, Arabic and German. He was most recently overseeing Hilton Dubai Jumeirah and Hilton Dubai The Walk, where he created and implemented several hotel initiatives that led to the cluster being one of the most profitable in the region.
Joining Andreas will be a team of experts in their individual fields, carrying extensive experience across multiple continents.
First up is the Cluster Commercial Director Amarinder Sadana, who has joined from Hilton's corporate office in Asia Pacific, bringing over 19 years of international experience from both on-property and regional positions. Having worked across several countries including Singapore, Malaysia, Thailand and India; Amarinder will overlook the entire commercial function from sales, revenue, reservations, events and marketing and drive the commercial strategy for both rooms and food and beverage.
Ensuring the smooth running of all operations and focusing on delivering exceptional guest services at Hilton Dubai Palm Jumeirah is Shadi Refai, who joins as the Director of Operations. Most recently leading the operations for the launch of Hilton Salwa Beach Resort & Villas in Qatar, Shadi comes with extensive hospitality experience in the region. He has worked on several pre-opening concepts, working across different properties in Asia and the GCC region.
Working in tandem to introduce and lead the culinary concepts at the new property are Executive Chef, Kasdi Dahari and Director of Food & Beverage, Marina Bohnert. Together, they will oversee all ten dining concepts and implement world-class food and beverage offerings. Chef Kasdi, with over 27 years of experience, led senior culinary positions in Brunei, Malaysia, Bali, Norway and Doha before becoming an integral part of Hilton in the UAE in 2019. Brimming with 15 years of F&B experience in the region, Marina will be launching and looking after the hotels new dining outlets, developing the restaurant concepts, curating menus and enhancing overall dining experiences in her new role.
Madina Mohamed Osman is the hotel's Cluster Director of Finance. She has been with Hilton in the United Arab Emirates for over 38 years and is a respected advocate for women in hospitality, having supported and mentored many of them to thrive and grow within the industry. Madina will oversee the financial forecasting, implementation, and cost control activities for the property.
Marine Fabbricino, Cluster Director of Marketing and Communications, will be implementing the hotels marketing and public relations launch strategy; while Feryal Haddon, Cluster Director of Human Resources will be responsible for all HR related functions.
Visit the website.