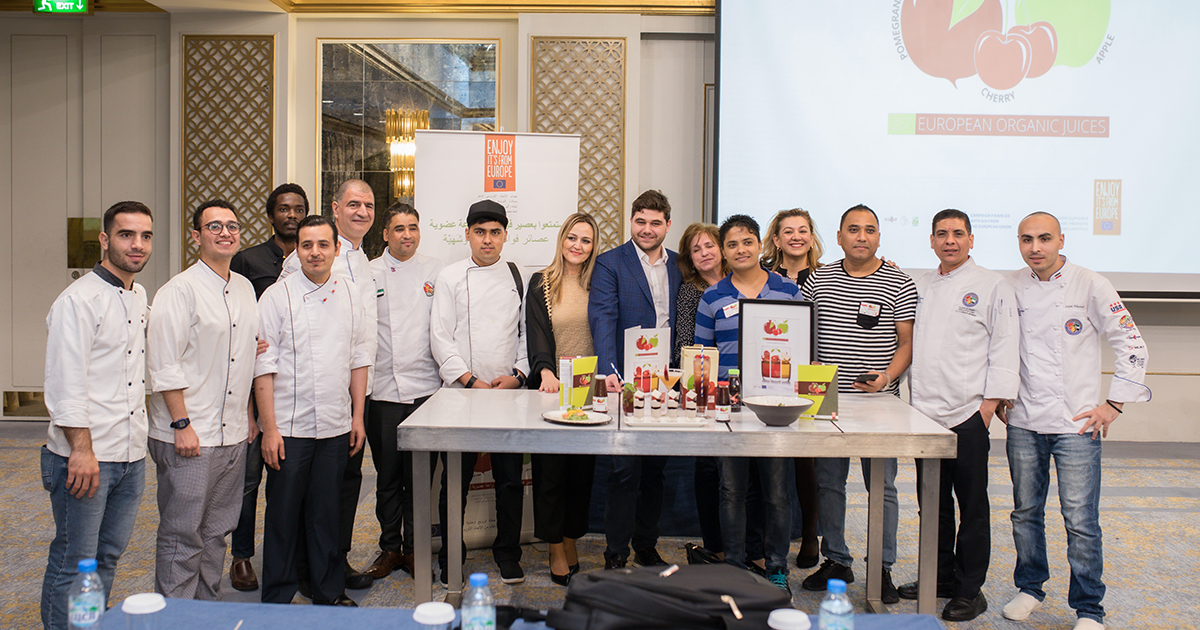 A product presentation event for the promotion of Organic Juices took place during Gulfood 2020 under the EU campaign "European Organic Juices."
The event, which took place at the Radisson Blu Hotel in Deira, aimed to promote the adoption of organic fruit juices (specifically cherry, apple and pomegranate juices) to Middle Eastern markets, including the UAE, Saudi Arabia and Kuwait.
During the event, each product was represented by one partner. ASOP, a producer's organization, represented organic pomegranate juice; the Bulgarian National Horticulture Union (BNHU), a non-profit trade organization, represented organic cherry juice, and BIORAMANI, an association of entities archived in the organic farming sector, represented apple juice.
The event gathered company representatives and members of the media to allow the opportunity to ask questions about the production process of fruits and juice production, plus preservation and transport methods.