The Radisson Blu Hotel, Dubai Deira Creek witnessed a major event supporting the EU-financed campaign "EUROGREEN"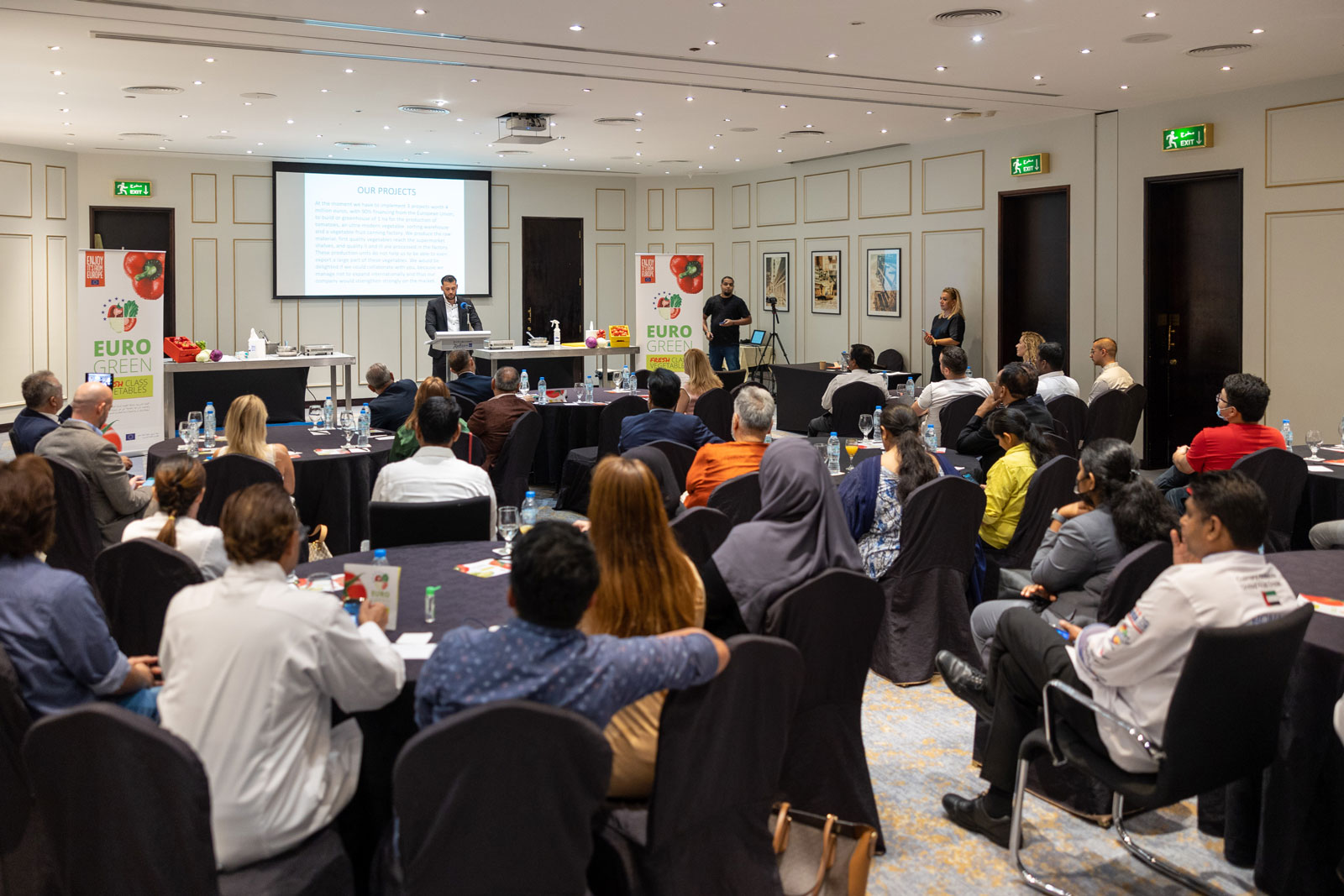 A distinctive product presentation promoting the implementation of the EU-financed campaign "EUROGREEN", took place on the evening of October 26 at the Radisson Blu Hotel, Al Khoor Suite, Dubai Deira Creek. The insightful event was attended by numerous professionals from the Horeca sector, including importers and distributors in the industry.
During the occasion, each participant had the opportunity to learn more information about fresh, top-quality vegetables. They were also given special instructions about these promoted products' nutrient value from an experienced nutritionist; and following this, the attendees received a chance to savour an array of vibrant flavours from plates specially prepared for the event.
The EU-financed campaign "EUROGREEN" aims to promote delicious European fruits and vegetables and increase awareness about this delightful abundance from nature.
Visit the website.