Ossiano at Atlantis, The Palm, is proud to introduce Julien Gardin as its General Manager and welcomes Thomas Domingues as the new Head Sommelier.
Following a remarkable year for the one Michelin-starred restaurant, these two exceptional talents are poised to elevate the award-winning dining experience to new heights. Julien, a seasoned professional with over two decades of experience in prestigious fine-dining establishments worldwide, now leads Ossiano. His role encompasses overseeing a high-performing team, and enhancing service and operational excellence.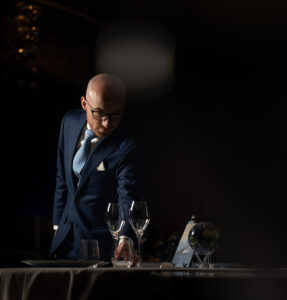 Before joining Ossiano, Julien held several leadership positions, including his most recent role as General Manager at Andō in Hong Kong, where he steered the restaurant to Michelin-star status and secured a coveted spot on Asia's 50 Best Restaurants list in 2023, along with a diamond rating in the Black Pearl Restaurant Guide. Prior to this, Julien led The Tasting Room in Macau, a distinguished two-Michelin-starred restaurant within City Of Dreams. His career also includes serving as a Restaurant Manager at the renowned three-Michelin-starred Alain Ducasse at The Dorchester in London. Julien's earlier experience features eight remarkable years at the three Michelin-starred restaurant, The Fat Duck by Heston Blumenthal in the UK, where he held various roles.
Joining Ossiano alongside Julien is Thomas Domingues, the newly appointed Head Sommelier. With a distinctive approach to grapes, Thomas places storytelling at the core of his philosophy. Hailing from the picturesque south coast of Portugal, his French heritage has bestowed upon him a profound appreciation for exquisite flavours and refined techniques. Thomas's culinary journey has led him to Michelin-starred restaurants, including AOC in Denmark, Loco in Portugal, and Belcanto by José Avillez in Portugal, which holds the no. 25 position in The World's 50 Best Restaurants list. With four years of experience at Vila Joya Hotel & Spa in the Algarve, ranked at no. 37 in the World's 50 Best Restaurants list, Thomas has honed the art of crafting a sensory experience through grape pairings, leaving an indelible mark on diners.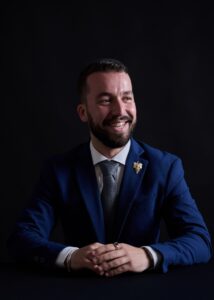 The year 2023 has proven to be extraordinary for Ossiano. The restaurant achieved its debut ranking as the 87th best restaurant in the world in The World's 50 Best Restaurants 2023 and also secured the 4th position as the highest new entry in the 2023 Middle East and Africa's 50 Best Restaurants list. In June 2023, Ossiano retained its Michelin star in Dubai's 2023 Michelin guide, and in April 2023, the restaurant received the highest rating at the world-leading restaurant guide Gault&Millau, attaining a four-toque status and earning the title of Restaurant of the Year.