The innovative frozen food brand Delektia wins an award at Food 2.0 Conference 2022 for industry innovation and market competitiveness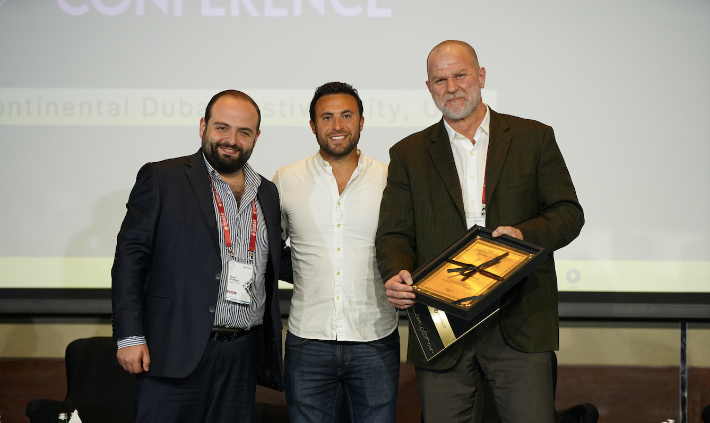 Delektia, an innovative company in the Middle East's frozen food industry that offers comforting classics designed to retain the nutritional value of their ingredients whilst delivering a taste of home, has won the Diamond Trophy for the 'Best Company' at Food 2.0 Conference 2022.
Delektia was chosen as the winner by a global jury for its industry innovation and market competitiveness. Ziad Bushnaq and Faisal Al Majali, Managing Partners of Delektia, received the award from the jury of Food 2.0 Conference.
Food 2.0 Conference is a global conference that hosts leaders in the food and beverages industry; and experts from food, beverage, nutrition, and wellness industries were part of the jury that selected Delektia for its industry leadership.
Ziad Bushnaq, Managing Partner of Delektia, stated that the recognition by Food 2.0 Conference underlines the value they bring to the market through their innovative products and that the recognition is a testament to their commitment to ensuring the highest standards of quality and hygiene at every touchpoint.
Delektia launched in September 2021 and in a relatively short span of time, the company's products have gained tremendous popularity. Based in Dubai, UAE, Delektia's recipes are based on traditional favourites from across the Middle East; and each dish is prepared and packaged using advanced blast-freezing technology that preserves quality throughout storage and delivery.
The company's founders conducted four years of meticulous research, which included testing recipes of many mothers and grandmothers to identify the perfect composition for every dish. They then set out to design optimal packaging that is easy to use in a microwave or oven.
Currently, Delektia features a range of 12 products, with top sellers including Dawood basha, Mloukhieh with chicken, Lentil soup and Ruz with vermicelli.
Visit the website.