Have you nominated yourself or a chef for The Pro Chef of the Year 2022 cook-off? UAE-based chefs will battle it out in a professional live cooking competition next week. The deadline for all entries is today.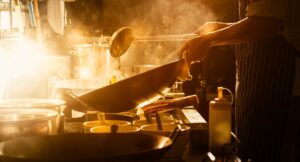 The annual Pro Chef of the Year Award 2022 will be taking place at International Centre for Culinary Arts – ICCA Dubai, inviting leading chefs including the Executive Chef, Head Chef, and Chef de Cuisine to sign up for the prestigious award category. To be held on November 26th, the event will celebrate the culinary achievements of the final four contesting chefs across the region.
The competition will be a mystery ingredient cook-off, sponsored by Kibsons International, followed by a blind tasting judged by a panel of industry experts. The chosen chefs will have three hours to plan and prepare three courses and will be judged on the following criteria: Creativity, Presentation, Taste, Technique, Time management, and Use of Ingredients.
Participants will stand a chance to win a two-night complimentary stay on bed and breakfast at JW Marriott Mauritius. Located on the southwestern side of the island, the family-friendly resort boasts an idyllic backdrop of the Le Morne Brabant, a UNESCO World Heritage Site. As part of the package, expect a taste of authentic Mauritian culture, top-notch service during your stay, and much more.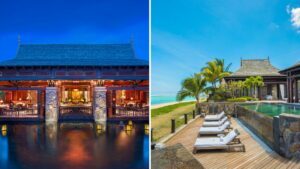 The winner of the Pro Chef of the Year Award 2022 will be announced at the BBC Good Food Middle East Awards 2022 gala ceremony on December 8th.
Hurry! The chef nominations' page closes this evening.
Visit the website for more information. Nominations are only open until November 21st afternoon.