Luca Crostelli has been appointed as the new Chef De Cuisine at Vanitas, the hotel's famed Italian restaurant. Luca, a dedicated Chef De Cuisine with experience in menu development and execution, offers to Vanitas a strong sense of Italian tradition and authentic flavours fuelled by top-notch ingredients
Luca has worked at several prominent restaurants and has more than 20 years of experience in the sector and Michelin star expertise. He also has a demonstrated track record of success in leadership and managing kitchen staff.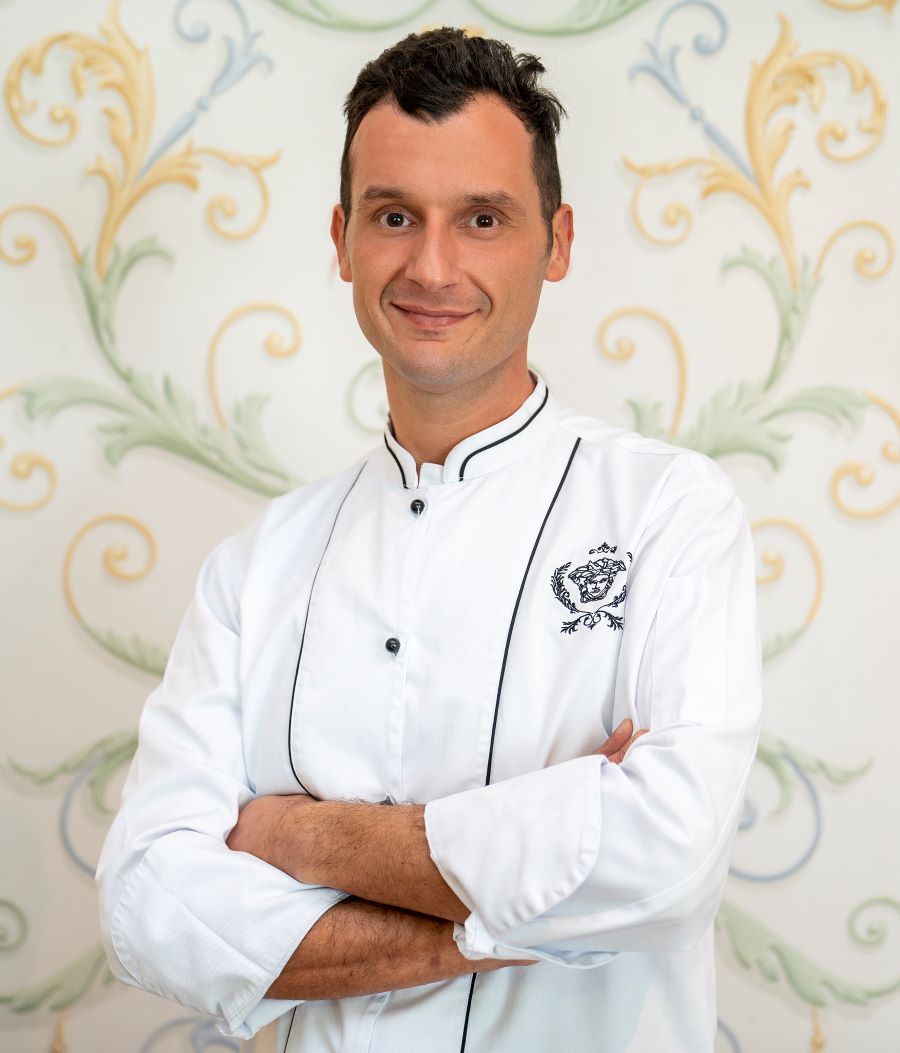 Luca has always had a great enthusiasm for food and hospitality because he comes from an Italian family of cooks and restaurateurs. Born and raised in Italy, Chef Luca began his professional culinary career in his native Italy in 2007 as Commis De Cuisine, refining his skills in strictly Italian cooking.
In 2009, Luca started working at the three-star Michelin Restaurant Casa Vissani, where he quickly moved up the ranks to become Chef de Partie of the restaurant's pasta division. He also worked in all other areas of the kitchen and took part in the building of an Italian Kitchen Encyclopedia.
Luca continued to broaden his culinary exploration of Italy by joining the Michelin-starred Ristorante Enoteca Pinchiorri in 2012. There, he was in charge of overseeing the consignment food inventory and taking part in outside events, such as the catering for the opening of one of Italy's largest wineries, Antinori.
Luca relocated to Switzerland in 2014 to work at the Michelin-starred Northern Italian restaurant Il Lago at the Four Seasons Hotel Geneva. During this time, he accumulated extensive experience in the hotel's food and beverage department, managing banquet planning and execution in addition to managing room service and the hotel's breakfast service.
In 2016, he began a new endeavour at Restaurant Tosca with renowned Chef Saverio Sbaragli. Together, they were successful in getting the restaurant's first Michelin star reconfirmed, as well as the Michelin Guide's BIB Gourmand designation for the Puccini Bistrot.
Chef Luca relocated to France three years later, in 2019, to take the job of Chef De Cuisine at the seasonally focused fine dining establishment Dolceva, located at the exclusive Pan De Palais Hotel in Saint Tropez. Luca was asked to return to Geneva by businessman and M3 GROUPE founder Abdallah Chatila to oversee the opening of M3 RESTAURANTS, which also included the construction of a fresh pasta laboratory and an Italian restaurant. Luca was also tasked with managing the kitchen at the Restaurant Cheval Blanc in Vandoeuvres.
As Chef De Cuisine at Vanitas, Luca is in charge of managing kitchen operations, as well as menu development and curation. He is currently in charge of revamping the restaurant's menu to produce a tantalizing new F&B offering that features incredibly authentic classic Italian dishes made with only the best products and ingredients.