Mark Allan, managing partner of Wet Fish Trading, a leading supplier of high-quality fish in the UAE, talks sustainable fishing, market demands and offers advice on which species should be on your menus this winter season.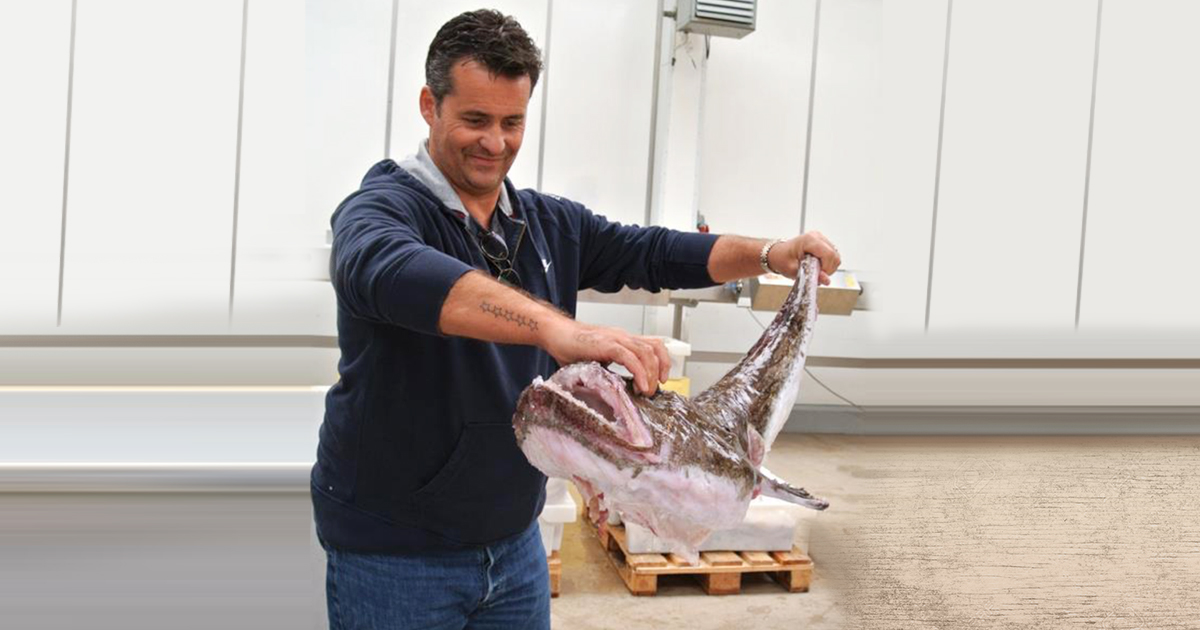 We hear you're a family business. Tell us how it all began for Wet Fish and the service you provide…
It was a startup business with my wife Jacky. We landed here in Dubai in 2004, had a factory built and started trading around March 2005. We had traded as a successful fish company in London for 17 years prior to this, supplying some very high-profile clients who gave us excellent references. We were able to use these to open the door and start trading with the hotels here. These days we are a true family concern with my son-in-law Kevin who's a partner, my eldest daughter Aimee, my son George and my other daughter's partner Danny, all as key team members.
This winter season, talk us through some of the best seasonal produce you have on offer through Wet Fish….
Perversely the weather may be awful in the winter but most wild species are at their absolute peak at this time. Demand is great for Dover sole and other 'prime' fish. Monkfish is excellent as is plaice and lemon Sole too. Mussels are a massive favourite would you believe? I have some packed in the Shetland Isles and delivered here twice a week and I never seem to order enough as I am always selling out.
Which international fish market at the moment do you feel have the strongest offering in terms of quality product?
I think the seat of all fish markets is Tokyo, which everyone in my industry should see. The vibe is great, and the fact that fish is still mostly alive at market is astonishing. I think you'll find a vibrant fish market in most larger cities these days simply because of the popularity of seafood. Any holiday trip to a city with such a market is always worth an early morning visit.
What are five species of fish that aren't in danger of over-fishing that you'd recommend to chefs in the Middle East?
Wild fish has a certain glamour attached to it. That said, they are too often eaten at the wrong times of the year and kept on menus when they should be rested. There's nothing as brilliant as a Dover sole on a plate from October to March. However if pressed, I would recommend some of our farmed fish only because of techniques and most importantly taste have improved so massively in the past 10 years. Sea bass and sea bream would be two of my biggest recommendations on merit. Likewise, halibut is a wonderful fish, as is turbot and if I had to choose one more, I would say our Japanese hamachi which has to be tasted to be believed!
In reverse, what are five species of fish that are over-fished and chefs should slow down on ordering?
Anything that's out of season should be avoided and it's the supplier's duty to instruct his clients on this. Most wild flat fish excel in the winter – soles, turbot, brill, lemon sole and plaice, but the quality falls off in the spring as they spawn and their body mass reduces. I think chefs should use as much quality fish as they can when it is at its best and then move perhaps to farmed options as the summer approaches. There are species that are endangered of course like wild bluefin tuna which ought to be avoided at all costs due to massive over-fishing!
How does Wet Fish ensure that the products it supplies are contributing to safe fishing practices?
The movement for sustainability is very important these days with most European fishing authorities now insisting on catch areas being published for wild species so that stocks can be monitored. We work with sustainable fisheries in Iceland and Faroe who have strict quotas in place for the catching of species like cod and haddock, ensuring that they are caught in the correct season. For species that are farmed, we align ourselves to companies who practice the latest methods of high-quality feeds and harvesting techniques which reduce stresses on fish when they are taken from the sea. I am very proud of my network of suppliers, some of whom I have known for over 25 years. All are fervent believers in passing the industry on to the next generation in a responsible way.
Over the last 12 months, what trends have you witnessed in terms of demand for certain species of fish?
Certainly the rise of sushi and lately, the rise in poke restaurants has been remarkable. They are simple but demand very high standards daily for popular fish like salmon and tuna, which need to be at their best. They also represent a quick, healthy and dare I say an exciting meal. On the flip side, local species have declined with catches a fraction of what they were 10 years ago. This is a sad situation which is being addressed by the government in protecting the most threatened types at sensitive times of the year like hammour, shari and safi.
As the market evolves, in which ways are you able to help culinary teams now, that you perhaps couldn't in the past?
It's our role to be accessible to chefs and purchasing departments for advice and assistance. It's not all down to price! We are suppliers and advisors on seasonality, menu planning as well as offering services like in-house training for fish appreciation on basic handling and preparation.
Where in the world does Wet Fish source its product from?
To name a few – UK, France, Holland, Norway, Iceland, Faroe, Sri Lanka, Maldives, Japan.
For chefs with special requests for a fish not listed on your inventory, would you be able to source for them?
I am up for any challenge thrown at me!
As a specialist in fish, which three restaurants in Dubai do you love most for their fish and seafood offering?
I am really fortunate to sell my product to so many different styles of restaurants who use it in many different and imaginative ways. We all have our favourite places, like La Petite Maison for instance whom I don't get to often enough these days. However, if I had to name three I would say to go to Luigi at Galvin Dubai for its classic feel of understated luxury; Nick and Scott at Folly for their skill and innovation with food, and Paolo at Pierchic because he's carrying the weight of an institution there and doing it with excellence. I love passionate people and these are the top of their craft.
Details: for more information visit Wet Fish. If you enjoyed this article you may also like this story on the world's fastest butcher.