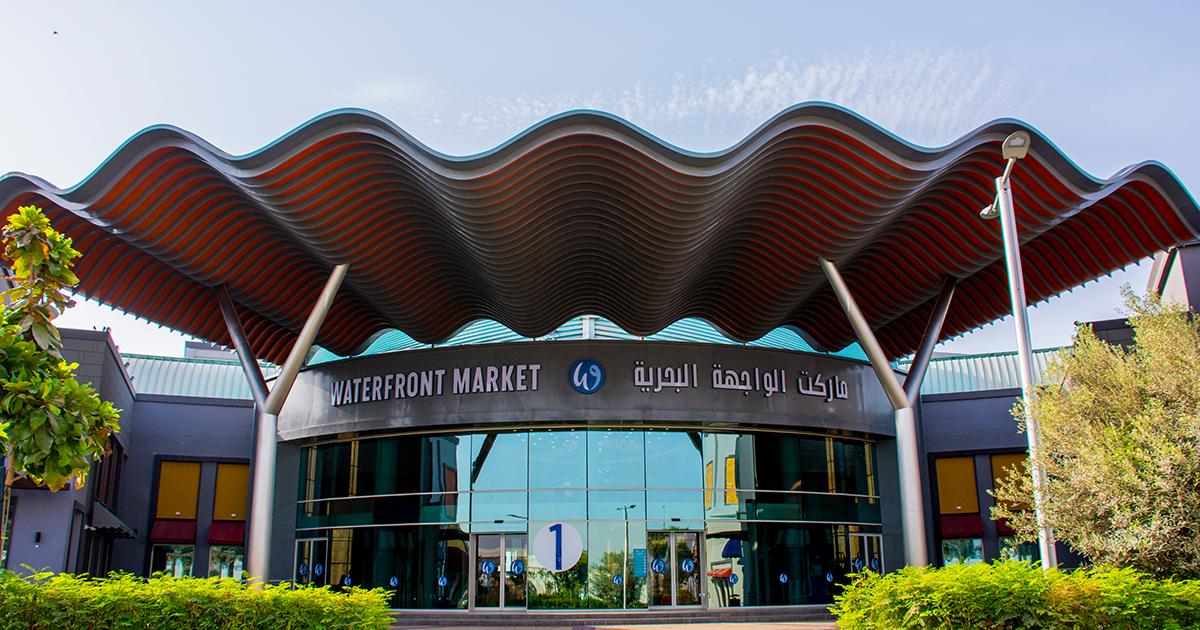 Dubai's premier fresh food market, the Waterfront Market, has reopened all of its branches across the city after being granted permission to do so by the local authorities.
As part of its reopening, Waterfront Market has implemented a range of precautionary health and safety measures in order to combat the spread of COVID-19. A dedicated team has been assigned to implement a 24-hour cleaning programme, which includes disinfecting and sanitizing all common areas in addition to their standard hygiene cleaning practices.
All markets will be operational from 6am until 8pm, offering fresh goods including fruit, vegetables, fish, meat and dry goods. Cleaning and sanitization will be ongoing throughout the day, and deep cleaning and sanitization will take place throughout the night commencing after 8pm.
For the daily fish auction, Waterfront Market has installed thermal cameras to monitor the temperatures of all customers, and buyers must follow the physical distancing notices in order to maintain enough distance during auction activities. In addition, all staff working at Waterfront Market are being regularly checked by security for fever and any health issues and are instructed to wear facemask and hand gloves at all times.
Visit www.waterfrontmarket.ae for further information.