Hilton brings its iconic luxury brand, Waldorf Astoria Hotels & Resorts, as well as lifestyle brand, Canopy by Hilton, to the Seychelles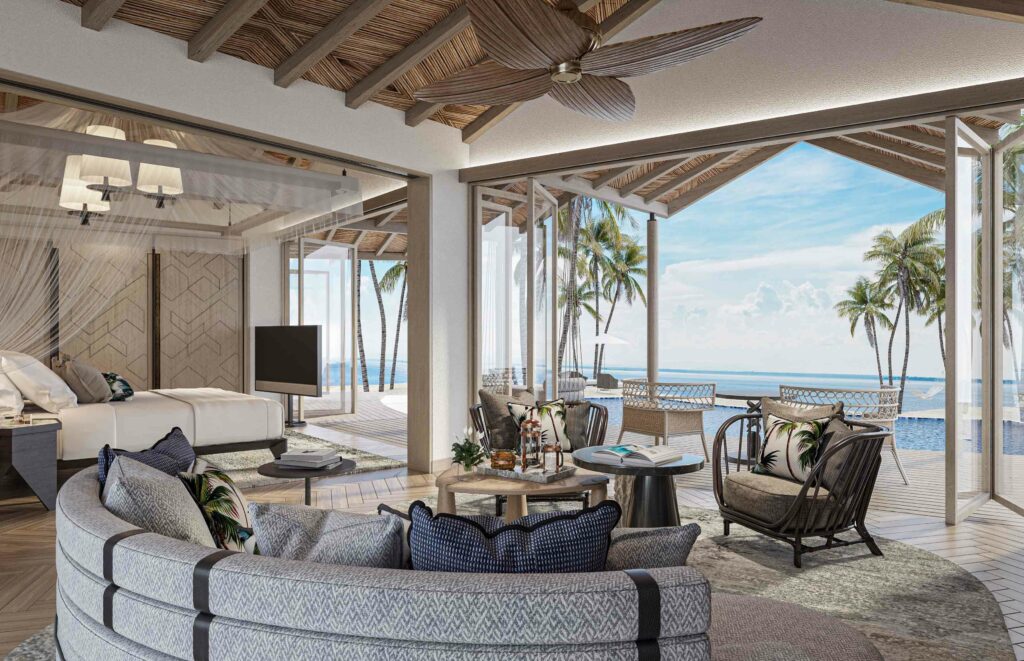 The two properties are scheduled to open in 2023, building the Hilton portfolio on the archipelago, in addition to the soon-to-be-opened Mango House Seychelles, LXR Hotels & Resorts.
Waldorf Astoria Platte Island
An exclusive luxury experience, the resort will offer a collection of 59 seafront villas, each equipped with private pools. Guests will have access to six restaurants and bars, a spa, kid's club, outdoor observatory, tennis courts and a marine conservation discovery centre – all within the sanctuary of Platte island. The island itself lies just over 130km south of Mahé and is known as a nature lover's paradise, covered with palm forest and surrounded by a coral reef and lagoon. A small airstrip allows for access to the island from the main airport of Mahé. In an effort to use renewable energy as part of the resort's operation, a number of structures throughout the grounds will be equipped with solar panel roofs.
Canopy by Hilton Mahé
Located on Mahé's Anse à la Mouche beach, famed for its calm and shallow waters, this resort is set to bring a new sense of vibrancy to the oceanfront community. The facilities on the surrounding beach will be developed significantly, to even include a boutique shopping village. The resort will offer 120 locally inspired guestrooms, and space to accommodate meetings and intimate events.