LINDT, a renowned Swiss chocolate brand, and Swissôtel Al Ghurair, a five-star family resort, celebrated their Swiss history and individual workmanship through a distinctive Masterclass
Swissôtel, a group of luxury hotels based in Switzerland with 37 properties distributed over 17 countries and 28 cities, aims to provide genuine Swiss hospitality while upholding the three company pillars of vitality for body and mind, sustainable excellence, and high-quality craftsmanship.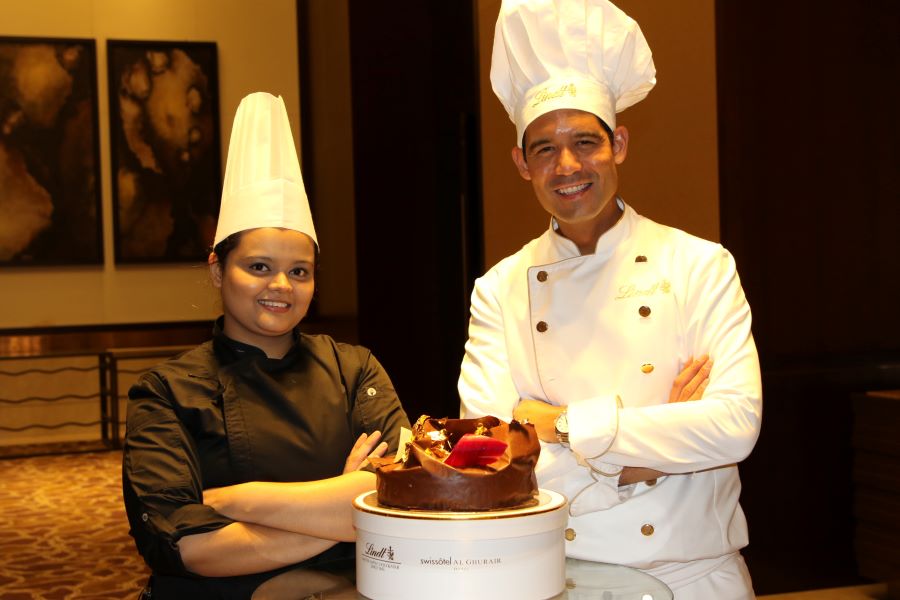 Swissôtel established itself in Dubai in 2017 with Swissôtel Al Ghurair and Swissôtel Living Al Ghurair, which provide 192 serviced hotel apartments in addition to 428 guestrooms and suites.
The premium chocolate and confectionery firm LINDT, established in 1845, began as a tiny confectionery store in Zürich's historic old town. It is best known for its traditional chocolate truffles and chocolate bars and proudly cherishes its distinguished Swiss heritage.
LINDT Master Chocolatier Matthew Müller and Swissôtel Al Ghurair's enthusiastic pastry chef, Chef Swapnal, organized an exclusive tailor-made event where attendees learnt the intricacies of making the Swissôtel Chocolate Cake in honour of Swiss National Day and to commemorate their Swiss ancestry.
The recipe was developed particularly for Swissôtel and utilizes hazelnut and almond flour, two premium gluten-free ingredients, which are softly baked into a rich, silky, and smooth cake.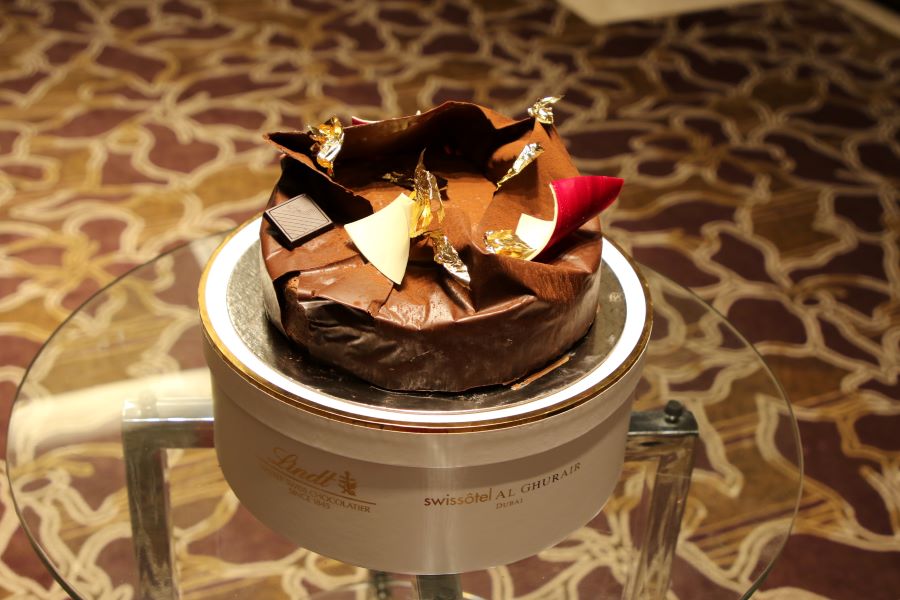 An enthusiastic traveller, Chef Matthew is the Middle East, Africa, and Indian Subcontinent Region's LINDT Master Chocolatier and has been involved with the company for more than eight years. He uses classic and simple techniques and is a passionate LINDT brand ambassador.
Chef Matthew has years of culinary expertise and began his career working in renowned hotels and acclaimed eateries, including celebrity chef Jamie Oliver's well-known London restaurant, Fifteen. He has polished and improved his various abilities and has a genuine passion for the art of chocolate.
For 60 minutes, Chef Matthew and Chef Swapnali from Swissôtel Al Ghurair led the participants through the art of chocolate making, demonstrating the method of whisking, folding chocolate, and many other pastry kitchen tricks.
For more information, call +9714 293 3183and visit the website or Instagram