With the launch of the "Full Life" campaign in the UAE, Deliveroo will make more use of its platform to benefit communities in the region
Deliveroo has announced the start of the "Full Life" campaign in the UAE thanks to their collaboration with Emirates Red Crescent. In order to address global food problems and support local communities throughout Deliveroo's markets, the program was first introduced in the UK in 2021 as a component of the aggregator's worldwide Environmental, Social, and Governance (ESG) strategy.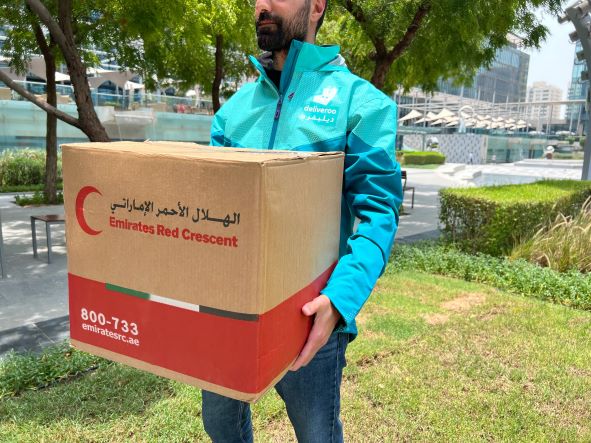 Customers can donate food boxes to the underprivileged in the UAE on a special page on the Deliveroo App from August 1 until the end of October. The top meal delivery service will welcome, make it easier and encourage customers to buy food boxes and support the campaign in collaboration with Emirates Red Crescent. The non-profit organization will distribute the boxes to communities in need by directing charitable contributions across the UAE.
The food boxes will be offered in five sizes and priced from AED50 to AED500, encouraging as many consumers as possible to participate. Each carefully designed box will contain a variety of serving sizes of critical commodities like rice, wheat, sugar, milk, oils, canned food, pasta, lentils, juice and tea.
Customers can choose to buy a box as a contribution if they want to support the "Full Life" campaign. Every food box ordered through the Deliveroo app will be given out to support orphans, widows, low-income groups, as well as other disadvantaged people and organizations around the UAE.
The Deliveroo App's food boxes from the Emirates Red Crescent are just the start of the "Full Life" campaign. Throughout the year and beyond, the award-winning meal delivery business will make announcements about new endeavours. This campaign will build on earlier efforts and initiatives that benefit charities that are important to Deliveroo and its users.
For more information visit the Deliveroo app or website