Eataly, the Italian food and beverage destination, has unveiled a brand-new look at Dubai Mall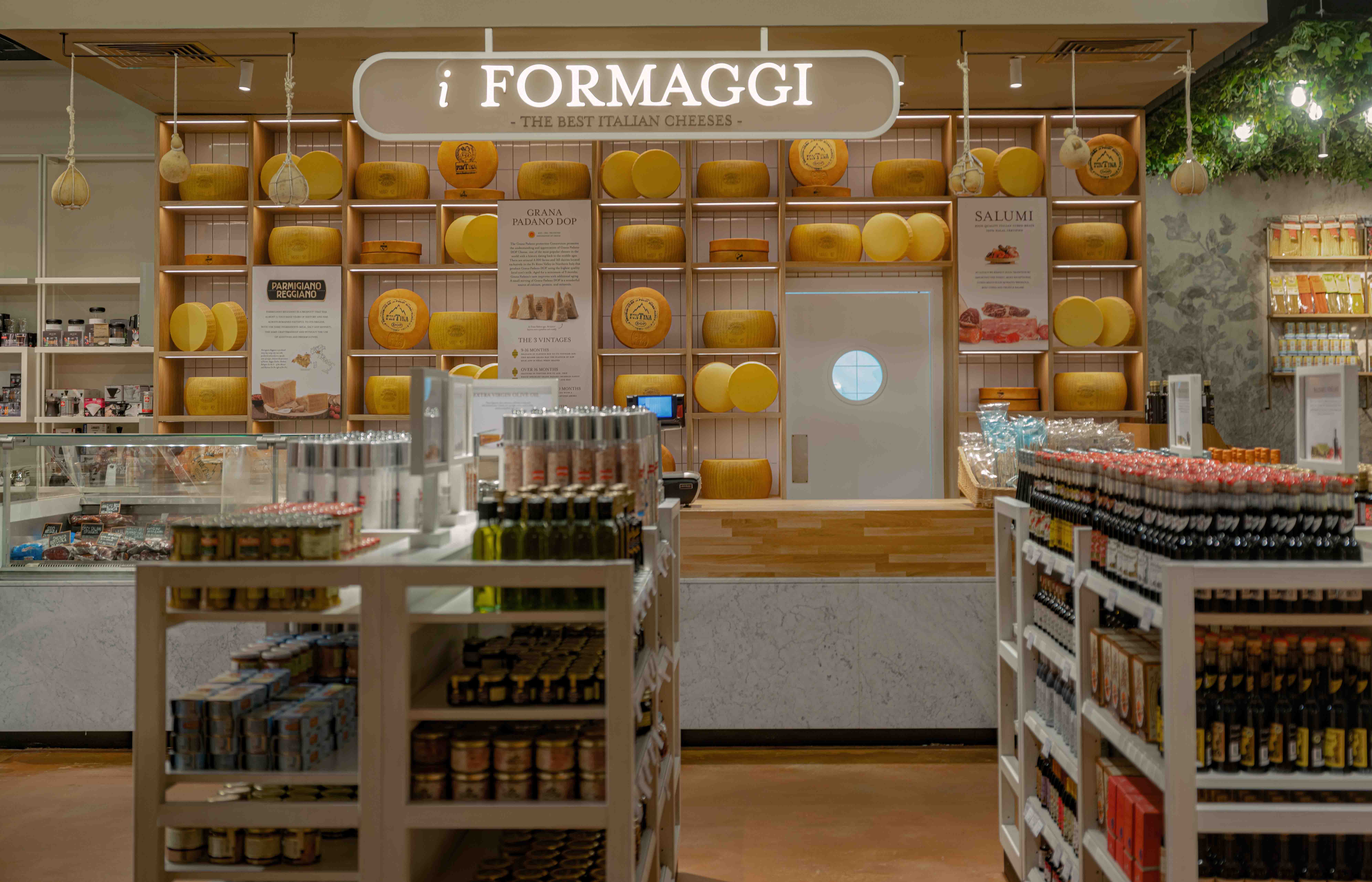 The multipurpose marketplace dedicated to offering diners an authentic Italian experience, has re-opened its doors to reveal a brighter, better and elevated setting.
Make your way to the store for a taste of Italy through the brand's eat, shop and learn concept. Boasting an array of fresh, high-quality Italian ingredients, Eataly's upgraded and improved Dubai Mall restaurant is a must-visit for those seeking honest Italian cuisine.
Food enthusiasts can browse through Eataly's marketplace, picking up traditional, premium Italian ingredients to create their very own homemade Italian delicacies. Taking their passion for Italian gastronomy one step further, Eataly has also launched their very own cooking school, La Scuola. The cooking academy offers classes where students will not only have access to recipes; but also learn how to cook traditional Italian dishes, whilst being guided by Eataly's culinary geniuses. Read on for more of what to expect.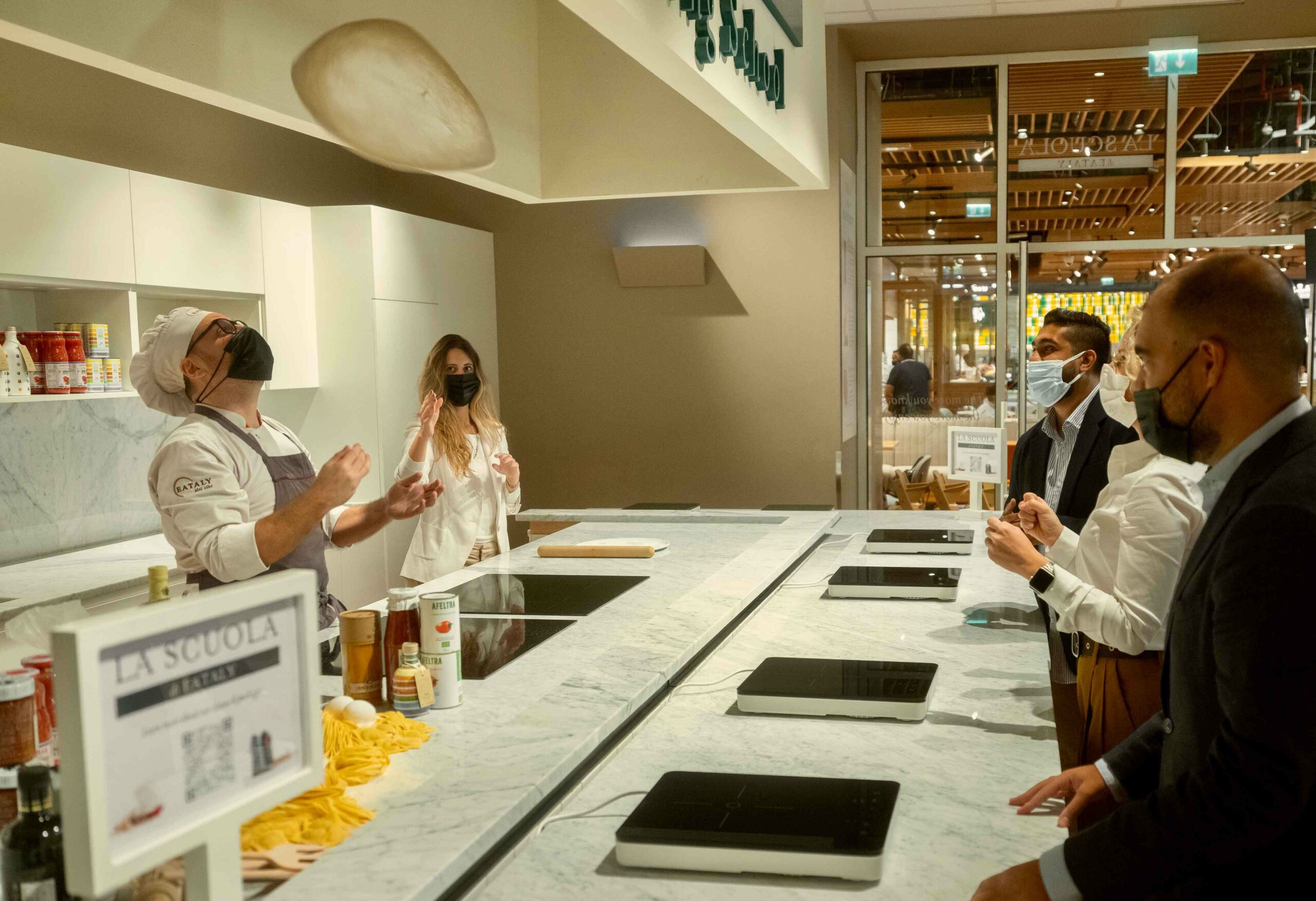 Eat
Eataly's full-service restaurant, casual-dining space and quick service counters for those on-the-go, makes gourmet Italian fare accessible to everyone for breakfast, lunch and dinner. Diners can enjoy classic pizzas and more, or opt to try pastas at Eataly's Pasta Fresca Bar, which offers a fresh pasta 'show' from in-house pasta masters. 
Shop
Eataly's in-house store offers an aromatic and fresh produce for those foodies who love to cook at home. With over a thousand products available, the store boasts flavoursome favourites such as cured meats and cheeses, olive oils and balsamic vinegar, sauces and condiments and freshly-baked bread. Pasta lovers can look forward to choosing their favourite from over 120 types of durum wheat pasta.
Learn
Through Eataly's cooking school, the brand aims to impart knowledge of Italian culture and cuisine to both adults and kids in an enjoyable setting. Adults can partake in a two-hour learning session and can opt for classes such as Nonna Italiana, Maestro Pizzaiolo, the Best of Italy, Artisan Baker and Ancient Pasticceri; while kids' classes include a one-hour session where Eataly's chefs will offer teach little ones how to cook in a fun environment.
Executive Chef, Marcello Daniele Vigano, hailing from Lombarda, Italy, communicates that Italian cooking is a way of life and each recipe connects to a story; which is what they aim to enlighten students about, with the hope that they take away the value in the simplicity of good ingredients when cooking.
Eataly CEO, Nicola Farinetti, expresses his delight at the reopening of Eataly at The Dubai Mall. He explains that this is a wonderful opportunity to share the brand's passion for Italian gastronomy with residents and tourists alike.
Open daily from 9-12am. Dine and shop in-store or order online via Instashop, El Grocer, Talabat, Deliveroo, Careem Now and Zomato. Email events@azadea.com to book Cooking Classes at La Scuola. Visit Instagram.