On September 7th, the prominent hospitality group will introduce the Flamingo Collection, an immersive journey encompassing three distinct concepts within a single venue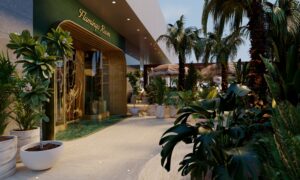 Tashas Group is set to elevate its renowned dining concept with the launch of the Flamingo Collection in Riyadh, Saudi Arabia. This innovative venture encompasses three distinct concepts, namely the highly anticipated Flamingo Room by tashas, the captivating retail destination Collective Africa, and the forthcoming African Lounge, to be unveiled later this year. The Stargaze Garden, an enchanting rooftop dining space, will further enhance the offerings and is perfect for private events.
Located in Al Bujairi Terrace at the heart of Riyadh, Flamingo Room by tashas embodies African glamour and offers an elevated dining experience spanning lunch and dinner. The African Lounge draws inspiration from opulent tented safaris, presenting delectable afro-fusion bites, exquisite pastries, sweets, and mocktails.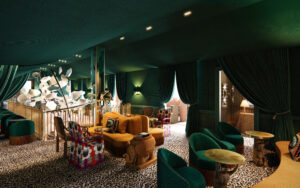 The Group's upscale retail establishment, Collective Africa, showcases an exclusive array of designer clothing, home and tableware, and objet d'art. The Stargaze Garden on the rooftop provides a serene celestial view over Riyadh's Wadi Hanifah riverbed, offering guests a tranquil starlit experience or an exceptional setting for hosting private events.
This marks another stride in Tashas Group's expansion into the GCC market, nearly a decade since its introduction in the UAE.