Brought to you by the team behind 3Fils, SLRP is an indigenous ramen venture poised to debut in the capital on September 3rd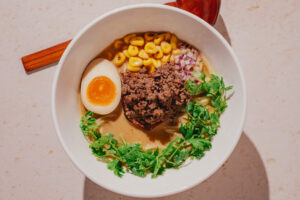 SLRP, the brainchild of Dubai's cherished eatery 3Fils, is gearing up to inaugurate its inaugural ramen establishment on September 3rd at Yas Mall's dining haven, Huna, in Abu Dhabi's Yas Island. The menu boasts artfully crafted Japanese ramen dishes using premium ingredients, accompanied by irresistible kushiyaki, sushi, sashimi, indulgent wagyu sandos, handmade gyozas, and more.
Guided by accomplished Executive Chef Shun Shiroma, renowned for his remarkable mastery of ramen craft, SLRP Ramen ensures an unparalleled dining journey. Formerly of the world's first Michelin-starred ramen eatery, Japanese Soba Noodles Tsuta Tokyo, Chef Shun passionately brings the finest elements and authentic Japanese culinary techniques to each ramen bowl at SLRP.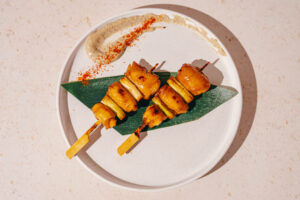 Commenting on the approaching opening, Chef Shun said: "It is an honour to work with the 3Fils team and now SLRP to develop and cook my favourite dish in the world – ramen. The combined experience of the award-winning 3Fils and my years working in the first ramen restaurant in the world to get a Michelin star, Japanese Soba Noodles Tsuta Tokyo, will be evident in the food we cook. I am very excited to start this new venture in Abu Dhabi."
For more information, e-mail hello@slrpramen.com.