Sponsored: Several factors are causing an increasing demand for high quality USA Cheeses in this region. Nina Halal from the USA Cheese Guild discusses the contributing elements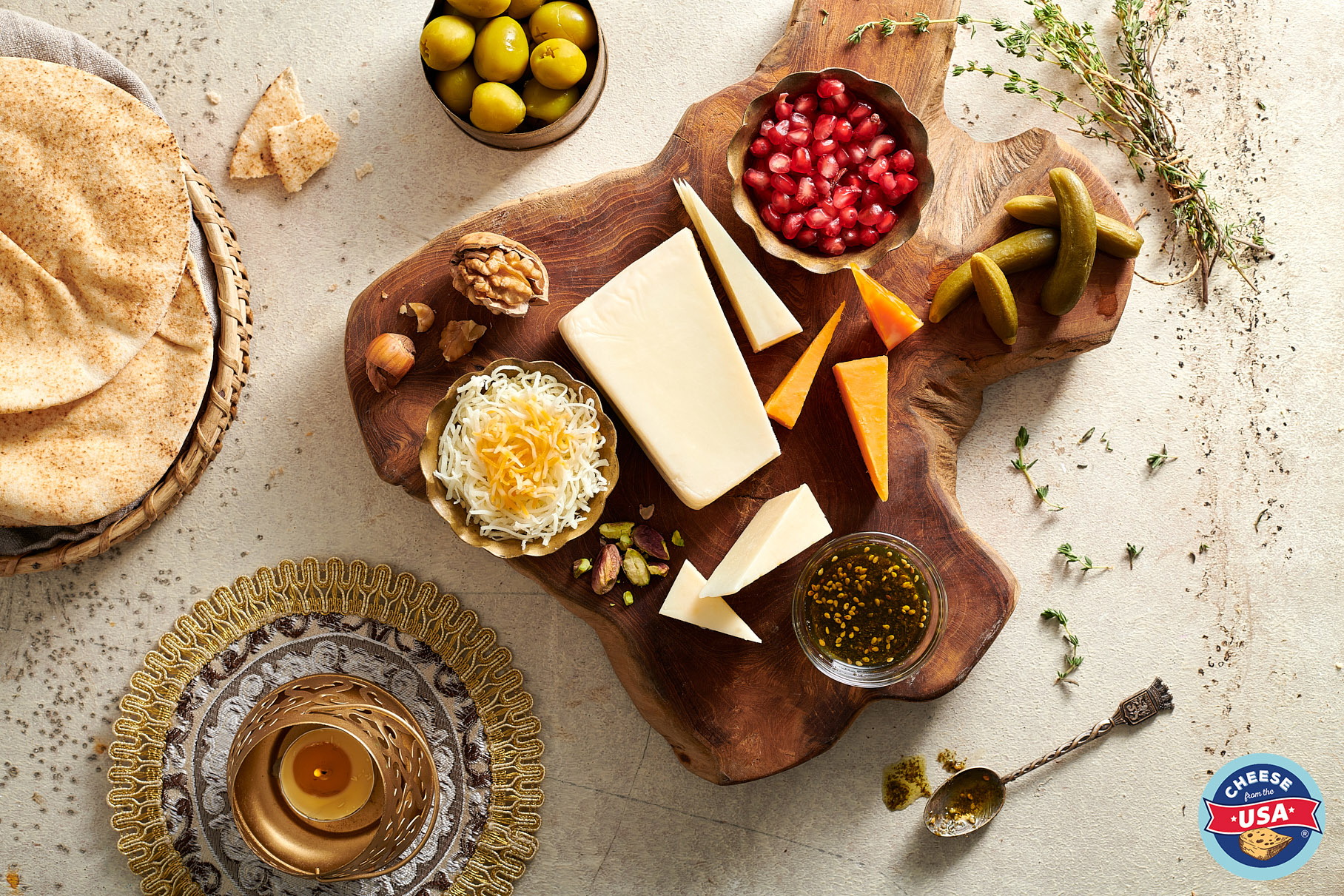 Some of the main drivers for the demand of Cheeses from the USA in the GCC region is expansions in retail, food service and food manufacturing segments, trade support campaigns, consumer desire for innovative, flavourful, healthy, natural and convenient foods, and more importantly, awareness among expat communities.
Over the last two years, the USA Cheese Guild has featured a wide variety of U.S. cheesemakers to help pave significant inroads into the retail segment by introducing more USA Cheese to shelves and deli counters of major supermarket chains. Coupled with intensive and attractive in-store and online promotions, this effort is now starting to reap its rewards. More stores are carrying USA cheeses with an impressive selection of brands and varieties throughout the GCC. The expanding retail segment, in terms of size, number, and geographical footprint offers growing opportunities for USA cheeses. The same is true for the food service segment, though it is understood that it was hit hard due to the pandemic and will take some time to recover.
According to Nina Bakht Halal, Director, U.S. Dairy Export Council – Middle East, there is a noticeable shift in consumer purchase and consumption behaviour which has helped leverage the rising demand for USA cheeses. Consumers are now cooking at home more often and are therefore looking for new, different, and healthy products to use. They are also more conscious of where their food comes from. Thus, consistently familiarising consumers with USA cheese, its long-standing heritage and its sustainable production processes helps enhance their perception of what the United States has to offer.
After all, the United States is the world's largest supplier and manufacturer of high-quality cheeses which includes hundreds of varieties ranging from American Originals such as Monterey Jack, Colby and cream cheese to Italian-style cheeses such as parmesan, provolone and mozzarella. Consumers are often surprised to learn that USA specialty cheeses are some of the best in the world, even winning top awards at international competitions. Furthermore, the increasing popularity of cheese as a health food is gaining traction.
Nina says, "We are excited about the future, building our expectations on the positive trends we see today. We encourage people to visit our recently launched USAcheeseExperience.com digital pop up! It delivers informative, yet fun and entertaining facts about USA Cheese, as well as recipes. You can also discover the heritage and diversity of USA Cheeses by accessing the Instagram and Facebook social media channels of the USA Cheese Guild".
Nina also expects demand for cheese to increase in the MENA region. "We started from a rather small base, so there is much room for growth. We are confident that our efforts, channelled through effective strategies, programs, and activities will continue to reap benefits. The future lies in leveraging technology and digital outreach, reaching more consumers, more quickly, anytime and anywhere."
Traditionally, the most popular cheeses in the MENA region are indigenous white cheeses which are considered healthy and light. These are usually consumed daily at breakfast and throughout the day as snacks and in sandwiches. At the same time however, there is a growing appreciation for new types of cheeses, and not just for special occasions but also for daily consumption.
People everywhere enjoy cheese for the great taste and beneficial nutrients it provides. USA Cheeses are enjoyed around the world, both as a stand-alone food and as a versatile ingredient in cooking.