The brand reveals a new bottle with an engraved logo, in the Middle East, as it looks towards innovative ways to reduce its use of virgin plastic for a sustainable future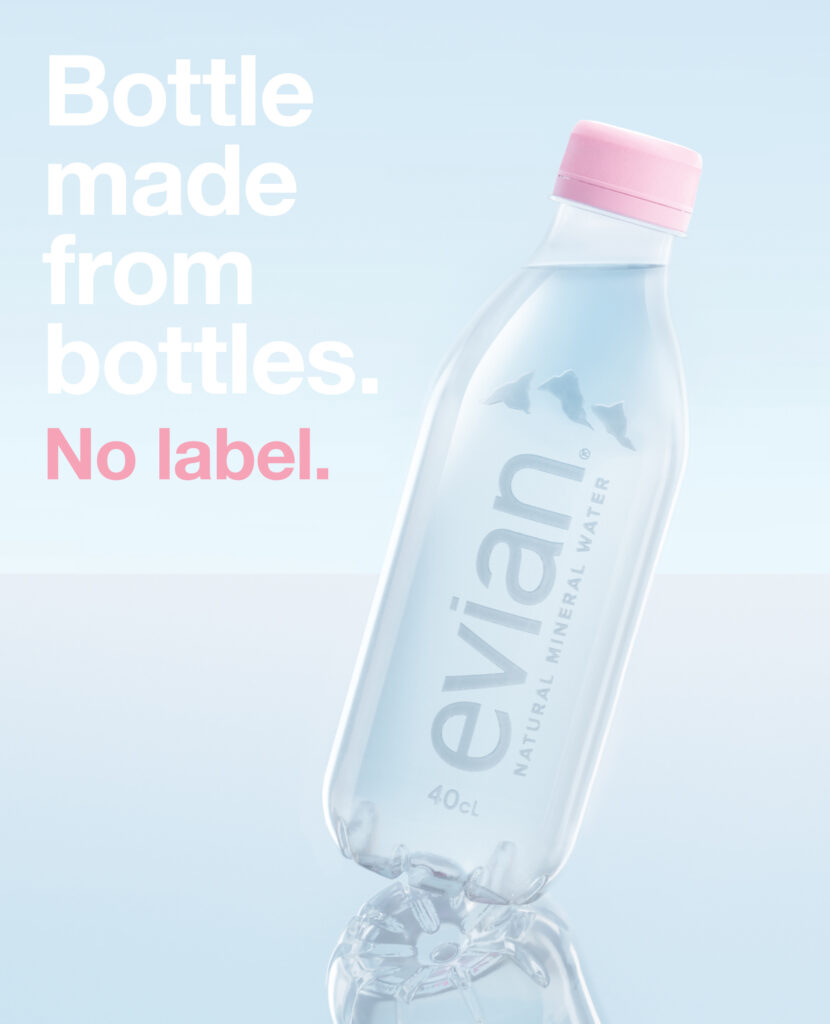 The bottle, which has been almost two years in the making, is the first of its kind for the brand; created from 100% recycled plastic, without the need for a label.
This new stripped back bottle seeks to reflect what's on the inside, evian's uniquely sourced natural mineral water the way nature intended. Pure, refreshing and untouched by humans. A 15-year journey through the French Alps gives evian its naturally low mineralised composition and a distinctive cool, crisp taste.
The new design will be available as a 400ml bottle and feature an 'evian pink' bottle cap; both firsts within the product range. It is a key milestone in evian's journey to becoming a 'fully circular' brand by 2025 – making all of its bottles from 100% recycled plastic. The brand plans to achieve this through pioneering partnerships which include redesigning its packaging, accelerating recycling initiatives and removing plastic waste from nature.
The news follows on from an announcement earlier in the year that evian has received a global certification for becoming carbon neutral.
For more information, visit the website.