Sponsored: The most anticipated culinary season of the region, Flavours Abu Dhabi, is offering a range of discounts and deals on delicious delicacies from around the world.
Abu Dhabi Culinary Season by the Department of Culture and Tourism Abu Dhabi has returned for its annual edition, welcoming a host of renowned restaurants, F&B outlets, chefs and industry players, to platform the capital as a go-to culinary hotspot. Here until 5 December, prepare for special discounts, exclusive deals, multi-cuisine menus, and unexpected collaborations to keep you entertained throughout its illustrious journey.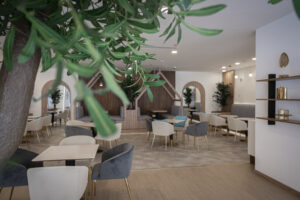 #AbuDhabiLovesCoffee 2022
Back for its 3rd year, the best specialty coffee concepts in Abu Dhabi are uniting to celebrate all things coffee from November 18 until December 7. Featuring '2 coffees for 22AED' tasting menus and a roster of unique events, visitors can also cast their vote for their favourite from the 22 coffee shops participating in the competition for The HUNTR's Choice Award, Abu Dhabi's Favourite Barista, and Abu Dhabi's Favourite Specialty Coffee Concept.
Follow @thehuntrcom and @abudhabilovescoffee to know more.
#AbuDhabiLovesBreakfast 2022
Making its debut this year alongside #AbuDhabiLovesCoffee, homegrown city guide TheHUNTR.com will be curating some of the capital's best breakfast spots with appealing offers and experiences from November 18 until December 7. Don't forget to take the opportunity to check out the '2 for 1' breakfast offer by 13 top restaurants in the scene.
Follow @thehuntrcom and @abudhabilovesbreakfast to know more.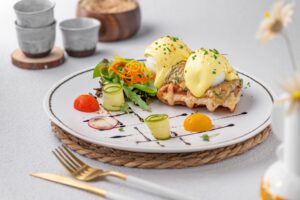 For more information and updates on Flavours Abu Dhabi, please visit https://visitabudhabi.ae and @abudhabiculinary.