The recently passed World Food Day 2021 saw Upfield and Violife honour five Dubai chefs as Climate Change Food Warriors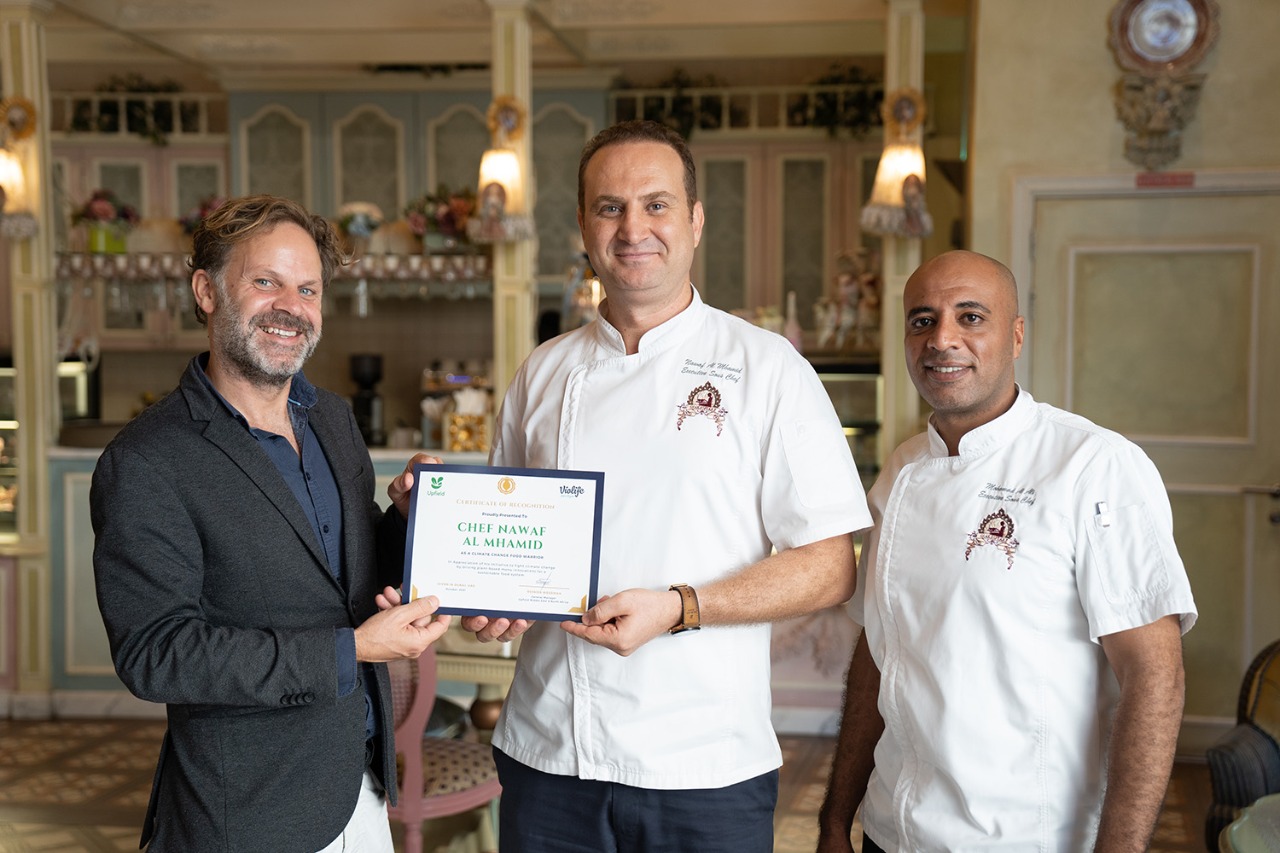 In recent hospitality news, Upfield and Violife have recognised five creative chefs in the UAE who play a significant role as front liners in the food industry, addressing global climate change.
These 'Climate Change Food Warriors' have made it their mission to advocate for a more sustainable food system, whilst creating mouthwatering plant-based meal alternatives in the region. Their vegan creations have helped to make significant inroads with discerning foodies and regular diners.
The five game-changers who have been honoured are chefs Nawaf Al Mhamid, Amro Al Yassin, Suresh Baabu, Kait Gandhi and Ryan Waddell.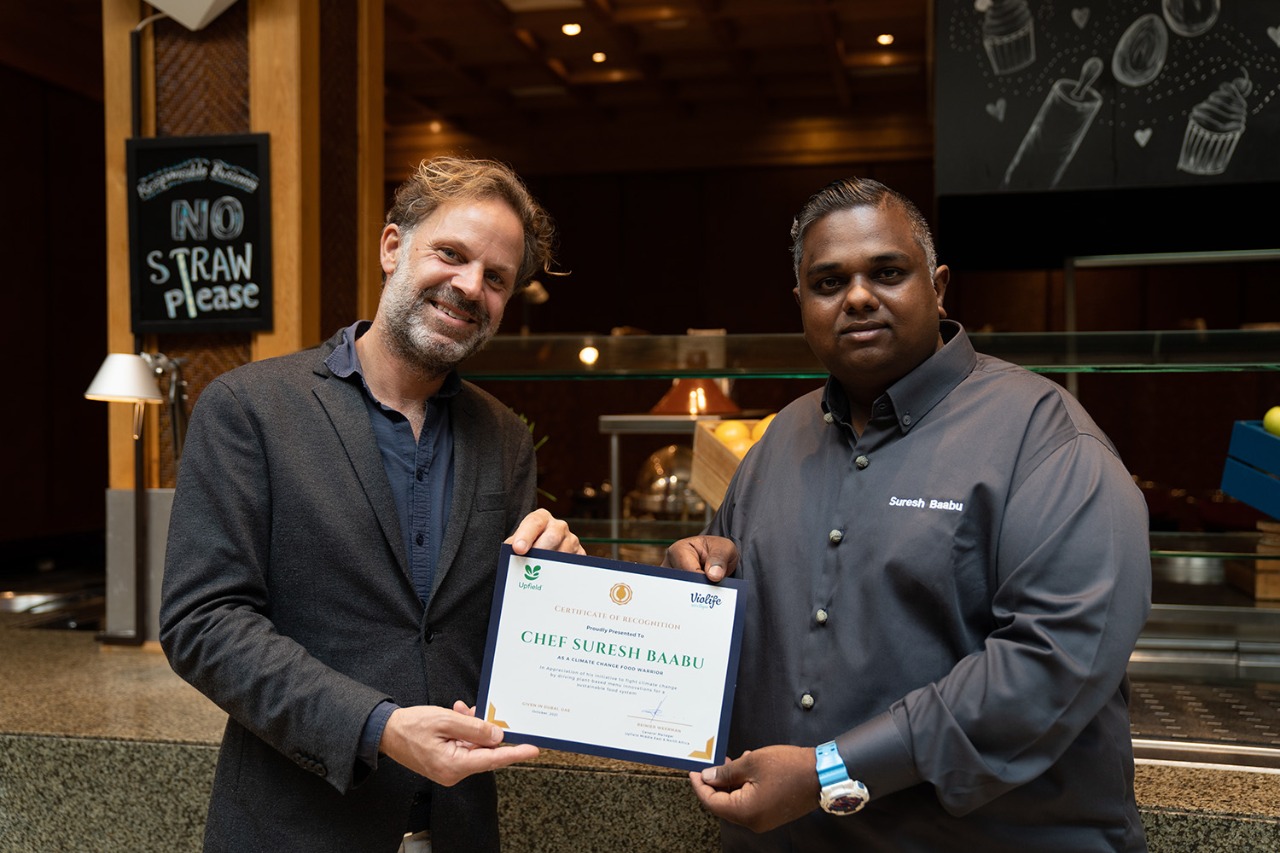 As the world gravitates towards health-conscious and sustainable dining, culinary experts are shifting their focus to offer more plant-focused meals on their menus. In the UAE, this vegan lifestyle is gathering momentum, offering endless possibilities for food innovators and foodservice operators.
Speaking on the recognition of these top chefs by Upfield and Violife, Reinier Weerman, General Manager of Upfield North Africa and Middle East expressed that they are pleased to recognise and celebrate the first set of Climate Change Food Warriors on World Food Day 2021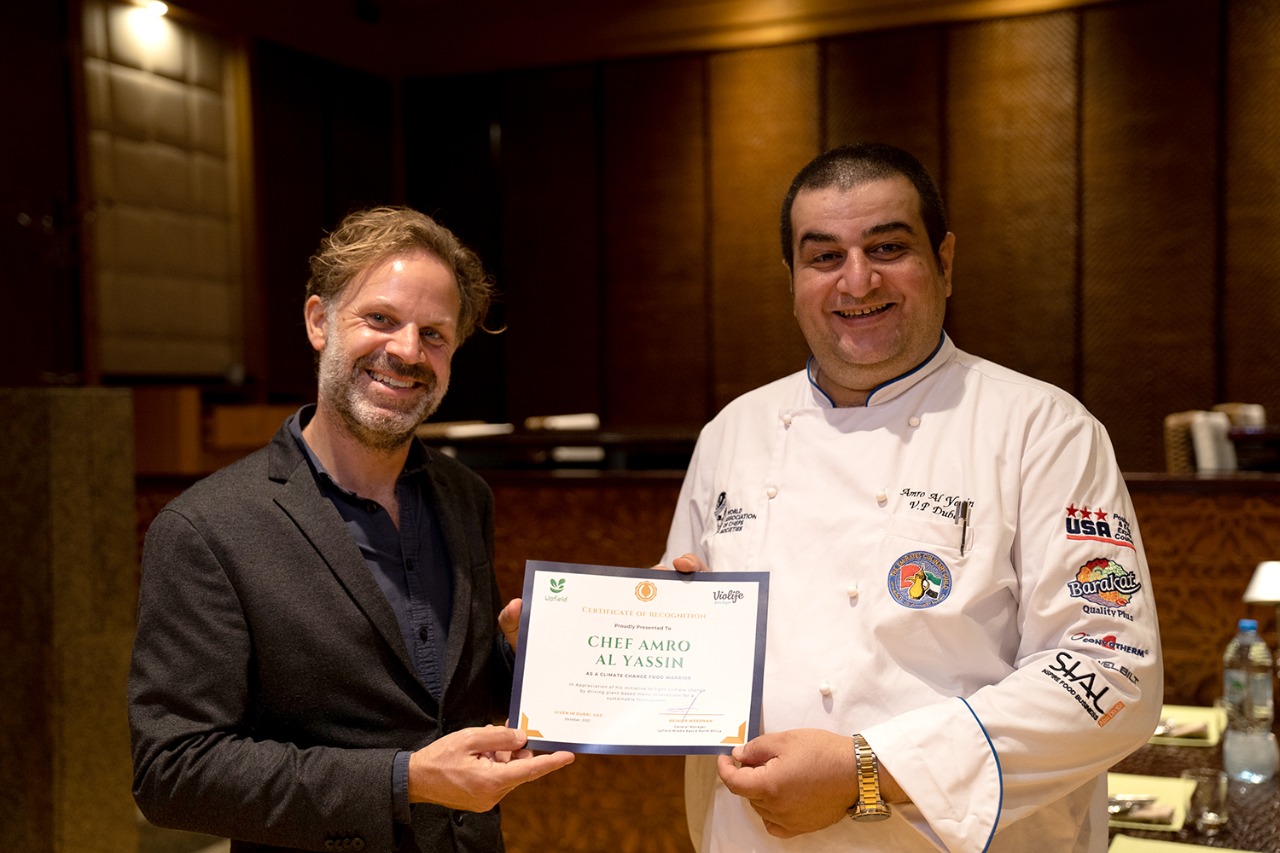 Talking of their experience, chef Kait says, "I am honoured to be recognized for advocating for a better planet because this is something I am very passionate about." Chef Nawaf adds, "Moving to a plant-based diet can make such a difference to our environment and our health without affecting our lifestyle." Further, chef Amro explains, "Products like Violife plant cheese from Upfield make it easier for me to create tasty, plant-based meals because they provide Chefs and cooks with quality, delicious and functional plant-based alternatives that I can use in my menus. Chef Suresh adds, "I hope we inspire more people to make the shift in their food choices so we can create the sustainable future we all want."
Upfield, the world's largest plant-based consumer products company, has been leading the advocacy for a sustainable food system through the adoption of innovative plant-based foods both amongst the public and culinary professionals globally, including in the GCC region. Upfield's extensive plant-based portfolio includes Flora Plant Butter and Cream, and Violife, a range of award-winning vegan alternatives to cheese. These have all been designed to cater to the needs of those who are aware of the importance of making the shift and want to cook and enjoy sublime plant-based recipes.
Visit the website.