Renowned Saudi chef Mayada Badr, known as the 'Queen of Macarons', discusses current concepts, her role as the CEO of the Culinary Arts Commission and sheds lights on the pastry sector in Saudi Arabia.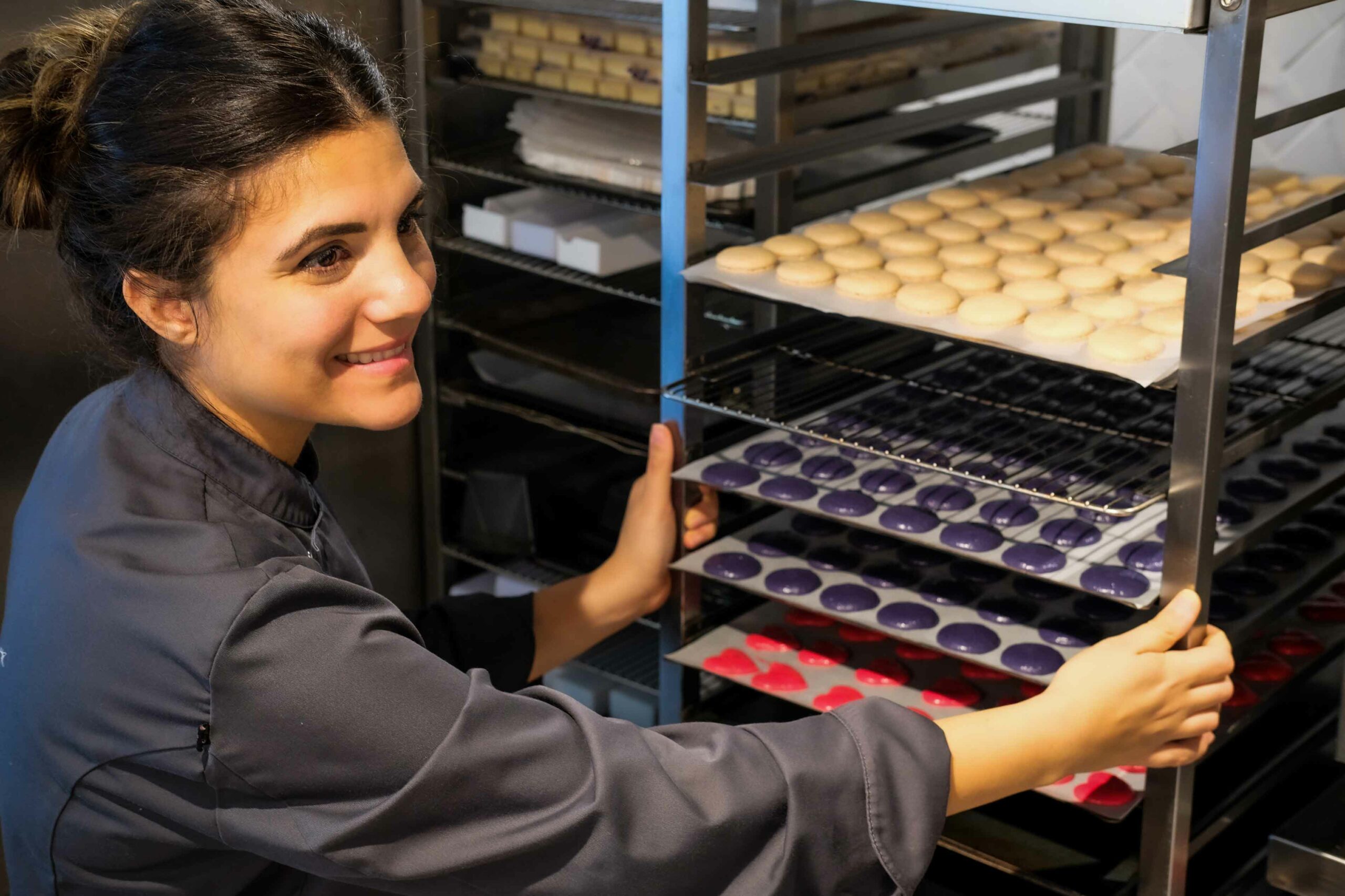 Mayada Badr obtained her Grande Diplôme in Cuisine and Patisserie at the prestigious Le Cordon Bleu in Paris, before returning to Saudi Arabia and founding Pink Camel, an exquisite high-end French patisserie in Jeddah, known for its unique macaron flavour fusions. In addition to this, the culinary genius established a food consulting company and in 2020, opened Black Cardamom, a restaurant in Jeddah. In her role as CEO of the Culinary Arts Commission, chef Mayada Badr seeks to promote culinary education in Saudi Arabia; support individuals and entities working in the food and beverage sector; and hopes to build domestic and international partnerships to explore sustainable methods of food production and to promote gastro-tourism and diplomacy.
You're known as the Queen of Macarons. What do you think of the nickname, and do you associate with it?
I have always been a fan of macarons. I remember falling in love with the salted caramel macaron in Ladurée. From that moment, I wanted to make it, but I couldn't find a French pastry shop in Jeddah. I also love how you can switch the flavours in each. I remember testing the market from home and everyone always loved the unique flavour combinations I was making: Arabic coffee, dates, tahini. So, I honestly don't mind the nickname but sometimes people forget I do cuisine as well.
How did you start out in the culinary field?
The love of eating. Food has always been such a huge part of my life since I was a child. I think it is the same way for most Saudis – it really is a part of our culture. We would always gather for meals as a family and during the meal we would often plan what we would eat for the next meal. From a young age, I had always wanted to own a restaurant. When I started learning how to cook professionally, it was really to understand what I would need to look for, to find a chef for a restaurant in the future. It wasn't necessarily to be a chef. However, once I started, I really found a passion for it.
Why did you specialise in pastry?
I actually didn't. I studied both pastry and cuisine, but I thought that it would be easier to open a more focused establishment for my first endeavour and landed on a pastry shop. When I opened Pink Camel, it felt like my first baby.
Where did you master in pastry?
I studied at Le Cordon Bleu and then went to work at Ladurée. I then did an internship at La Bastide Saint-Antoine (a two Michelin star restaurant) under the chef Jacques Chibois. This was such a great experience: it was here that I realised how much I loved pastry. For me, it's this special mix between creativity and precision. Pastry is like fine art, enabling me to be very creative.
What are you currently working on?
I am working on a couple of experiential culinary events. One is the Saudi Feast Festival – this will be in Jeddah and will showcase Saudi street food, alongside cooking workshops and talks by eminent chefs. The second is a concept called Firewood, which will recreate an authentic desert Bedouin experience, with music. The idea is to look to the flavours of the past, and the folklore that accompanies it, and recreate it with a contemporary twist.
Is pastry big in Saudi Arabia and what does the sector look like there?
It is big! Saudis have a very sweet tooth and the sector is very creative with lots of dessert outlets and chocolate shops too. I always look forward to seeing chefs coming through with new concepts. I am very excited for the industry at the moment.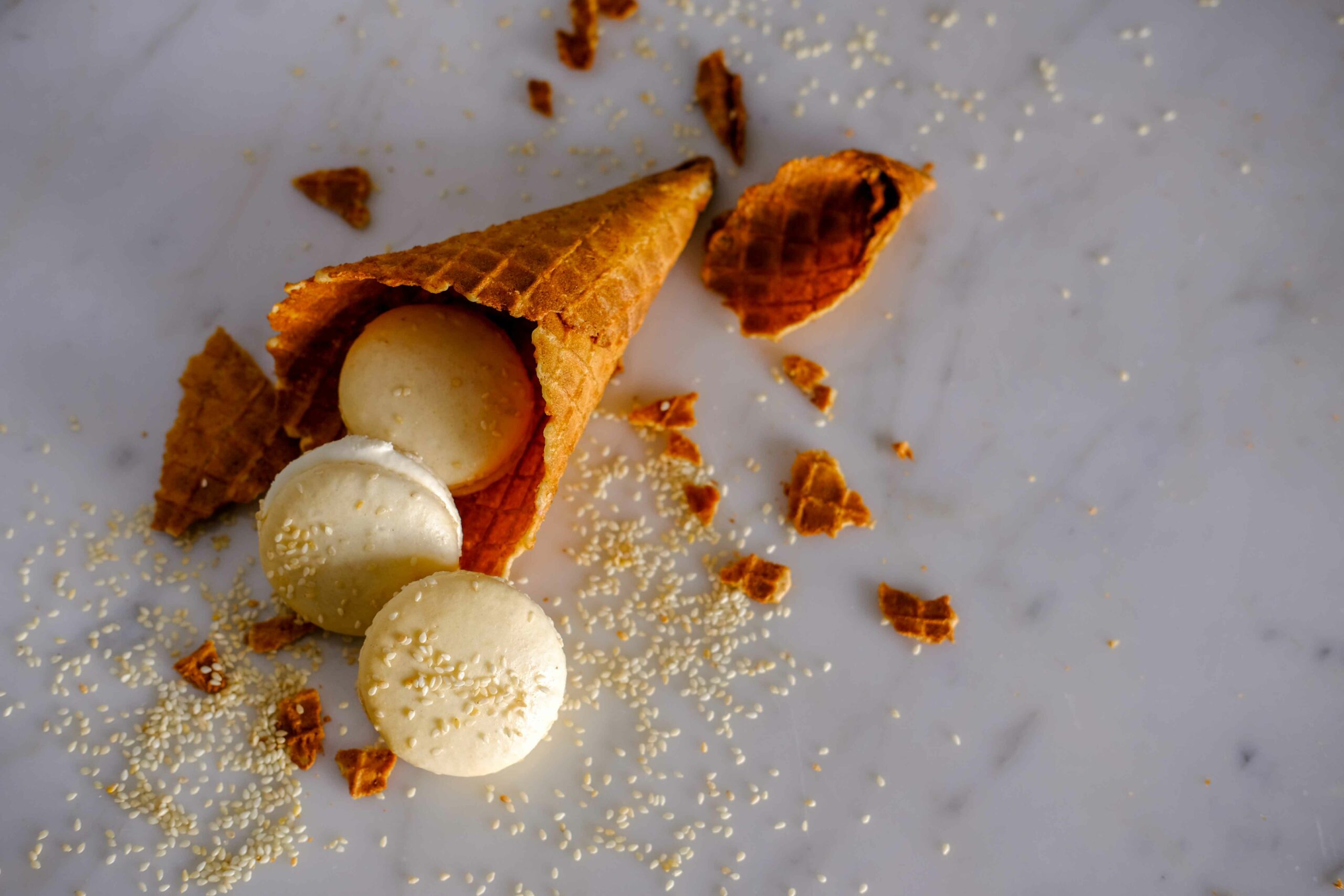 What do you foresee as the next big pastry trends in 2022?
I think returning to our roots with heritage flavours and more simplistic methods: simple creations, that are more focused on flavours rather than extravagance.
Tell us more about the Culinary Arts Commission in Saudi Arabia and its partnership with Le Cordon Bleu.
As a Le Cordon Bleu trained chef, this was a full circle moment for me. The partnership identifies a range of areas for cooperation, including the establishment of a 2,000 square metre educational institution to train students using Le Cordon Bleu's curriculum, and to develop a curriculum of Saudi cuisine – the first of its kind. This will allow a range of exchange programs for culinary practitioners from around the world.
Which chef do you look to for inspiration and why?
I look to everyone for inspiration, not just chefs. Recently my brother introduced me to black garlic, so I've been creating several dishes with this ingredient. Really for me, inspiration comes from everywhere – anyone that appreciates food and its production, I know I can learn from.
For pastry chefs starting out in the industry, what words of advice would you offer them?
Go for it. Don't be afraid, trust your instincts, and don't try to follow trends. Start your own.