The internationally-acclaimed chef and restaurateur David Myers discusses his return to the Middle East with the ADRIFT Burger Bar pop-up at Expo 2020 Dubai.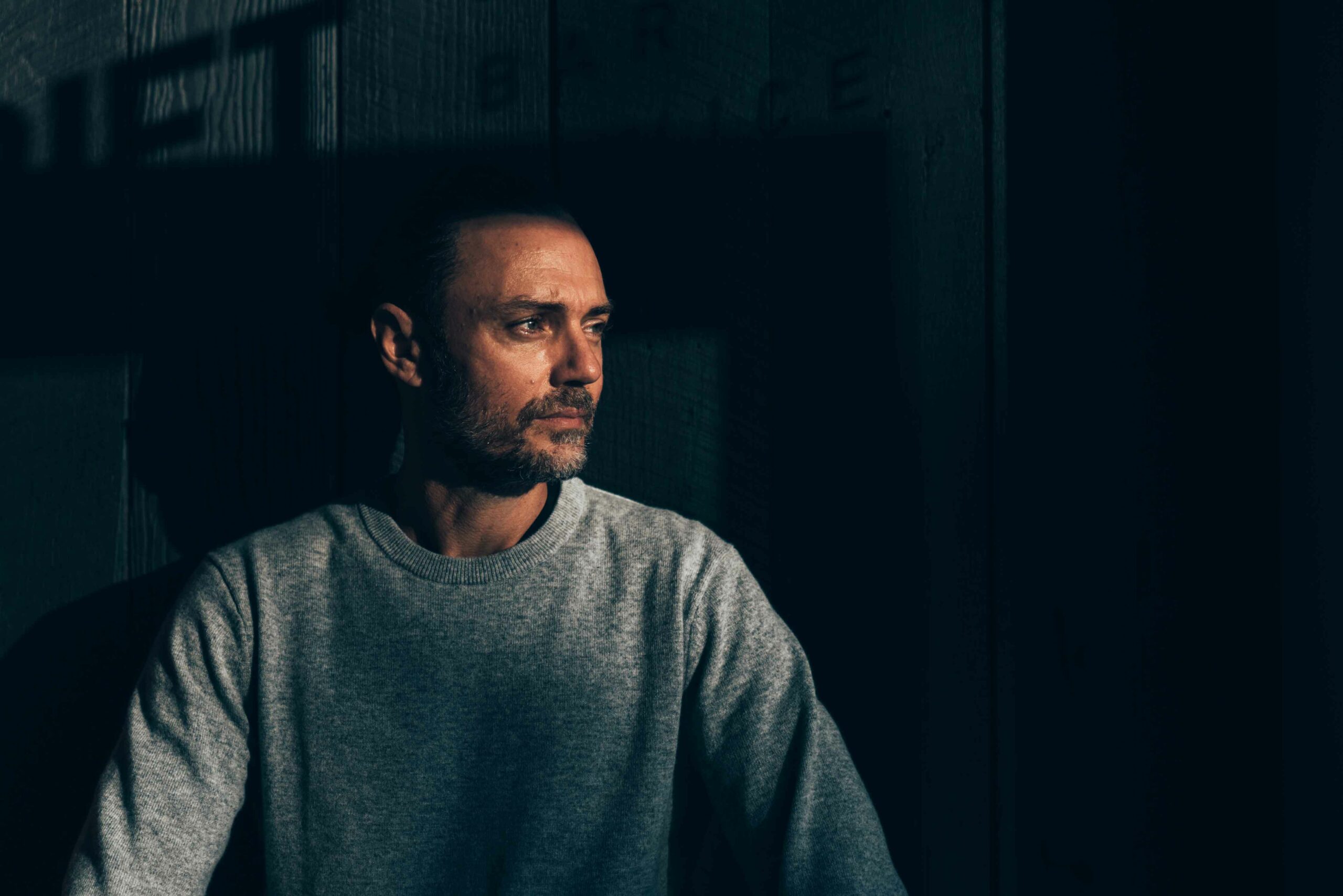 After a successful 2020 launch of the ADRIFT Burger Bar in Venice Beach, Michelin-starred chef David Myers has now launched an ADRIFT Burger Bar at Expo 2020 Dubai. With the UAE-based hospitality company Gates Hospitality operating the pop-up on the brand's behalf, ADRIFT Burger Bar Dubai boasts the well-travelled gypsy chef's iconic DM Burger, among other celebrated creations. From aligning with the Expo 2020 subtheme of Sustainability to culinary offerings he is most looking forward to, we find out more about chef David Myers latest visit to Dubai.
How does it feel to be back in Dubai?
It feels fantastic! Dubai has such incredible energy right now. Having been in Los Angeles for the past year and a half, where we've gone through different lockdowns, coming to Dubai where everything is open, people are dining out, people are shopping – I just feel excited to be here and especially around everybody who just seems to be back to normal life.
What prompted the launch of an ADRIFT Burger Bar pop-up?
It goes back to when we launched ADRIFT Burger Bar in Venice Beach. I had been on the road 50 weeks out of the year, got locked down, business was essentially grounded and I had nothing to do for that first month where everything was up in the air. I decided at that time: let's do something good. So, I put three major goals out – one of them was to launch one of these concepts that has been near and dear to my heart forever – a burger bar. I found a location and made a reasonable deal with the owner; I called up a few of my talented friends from design to PR to help put this idea together. But the key was that we had to launch it in 30 days, that was the mission. So, we went in and everybody rolled up their sleeves. We launched this in 30 days, we became a takeaway/delivery concept because all dining had been closed, but it was working, people were happy, they were loving it, we got a lot of great buzz.
"Sustainability is something that we are 100 per cent behind. We are always looking for ways to make a bigger impact and for me, our goal is to go as far down the road as we can."
How did you decide on a menu to suit different palates in this cosmopolitan hub?
I think with ADRIFT Burger Bar, what we've done is we've taken something that is well loved and universal – an American burger – and we have given it a life of its own. I took inspiration from my travels, bringing our one iconic burger, The DM Burger from our second restaurant in the US where it became famous.
This burger has a great story. My mom used to make this burger for me when I was a kid. It was a recipe that she had learnt in the 1940s and this was her burger. I've never had a burger like this in my life and I craved it growing up. And so, when I opened my second restaurant, I was like we must have a burger. At the time, it was very popular to have it be a very luxe burger. I decided to go against that trend and to focus on this classic burger that had a story – my mom's burger. The best thing I ever did! We kept it the exact same, the only thing we adjusted was the type of fat content in the meat that we used. We made our own brioche buns and we brought high-quality Vermont cheddar cheese.
Then we also have our ADRIFT Burger – we launched this in Singapore to great acclaim and it's, to me, what Singapore is about: a melting pot. We have a tomato-ajwain jam, pickled jalapeños, a mix of Gruyère as well as parmesan cheese, arugula; to me it's kind of like my travels meets LA. We then have The Classic burger for those purists, who just want that classic California-style burger. We also have our Earth Burger which is fantastic, and you can have that in any style that we do our Burgers – we can do it Classic, as a DM Burger and ADRIFT Burger. So, I think it hits all the palate ranges.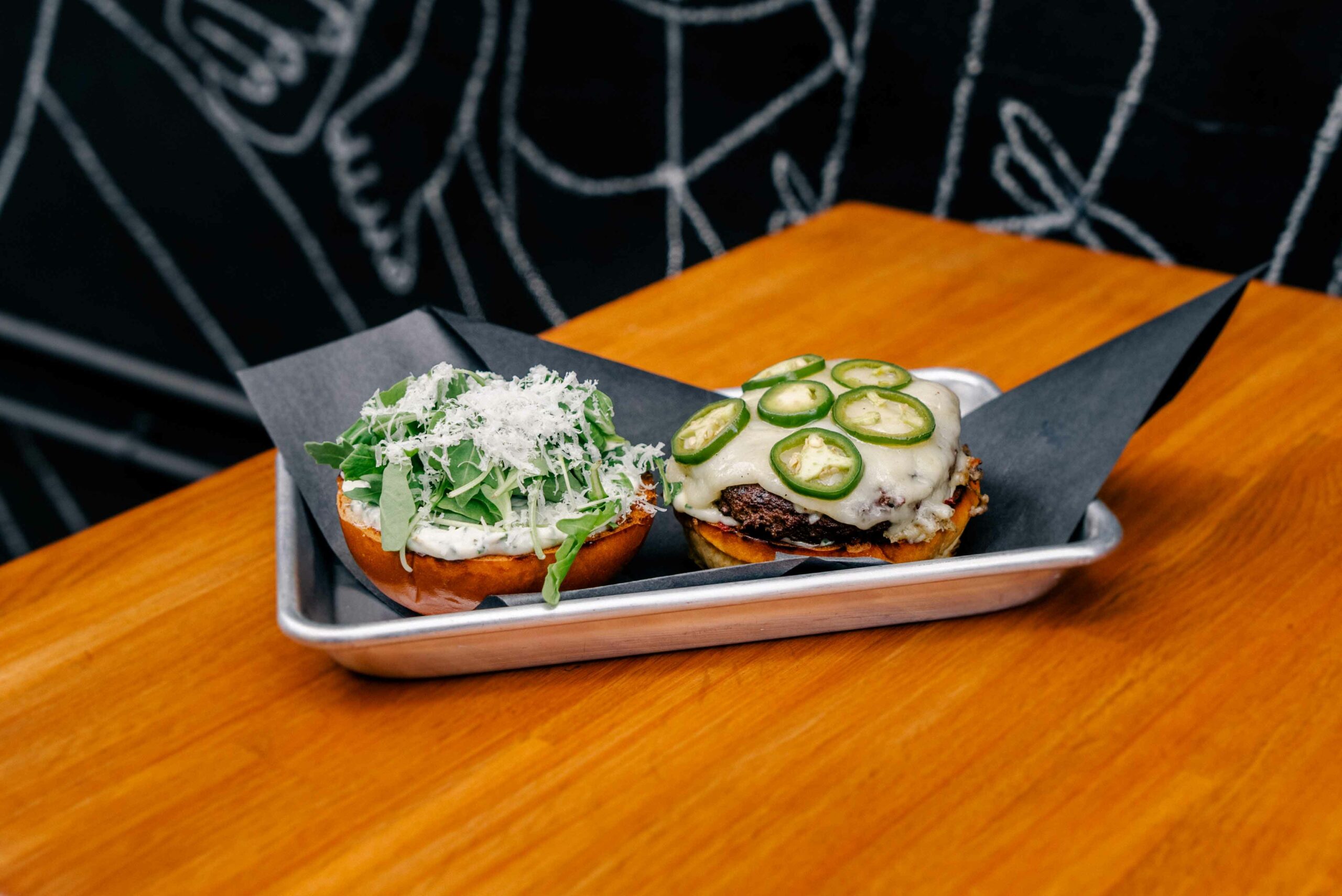 With Sustainability being a subtheme at Expo 2020, how sustainable is your menu?
Sustainability is something that we are 100 per cent behind. We are always looking for ways to make a bigger impact, and for me, our goal is to go as far down the road as we can. The Earth Burger is one great step – it reduces the CO2 footprint, which is fantastic. Not to mention, plant-based. For people looking to lead the plant-based lifestyle, this is the perfect fit for them. In addition, they're doing some good for the environment. We did that in Los Angeles and that's part of our core and what we want to do. But because there's a Sustainability theme at Expo, it's a natural fit.
A couple of other things we have done to try and make an even bigger impact on sustainability, is we looked at all our packaging to find the greenest packaging that we could get; everything across the board is set up to be as green as possible. Secondly, our water: we're doing filtered water so we're avoiding plastic bottles. And finally, for our team's' outfit, we have an Italian-designed shoe that is completely sustainable. It's organic, made from recycled ocean waste. They're brilliant and look cool.
Apart from The DM Burger, what would you say is a must-try from the menu?
If you're going to have any other burger, try The ADRIFT Burger, that's for sure because of its great story. Secondly, our milkshakes – not to be missed! We have three unique and distinctive milkshakes: Matcha and Vanilla is incredible – we get our Matcha from Japan, it's authentic, vibrant – Chocolate Miso Caramel and a Classic Strawberry Shake. The way we set it up, it's chic and elegant, like art.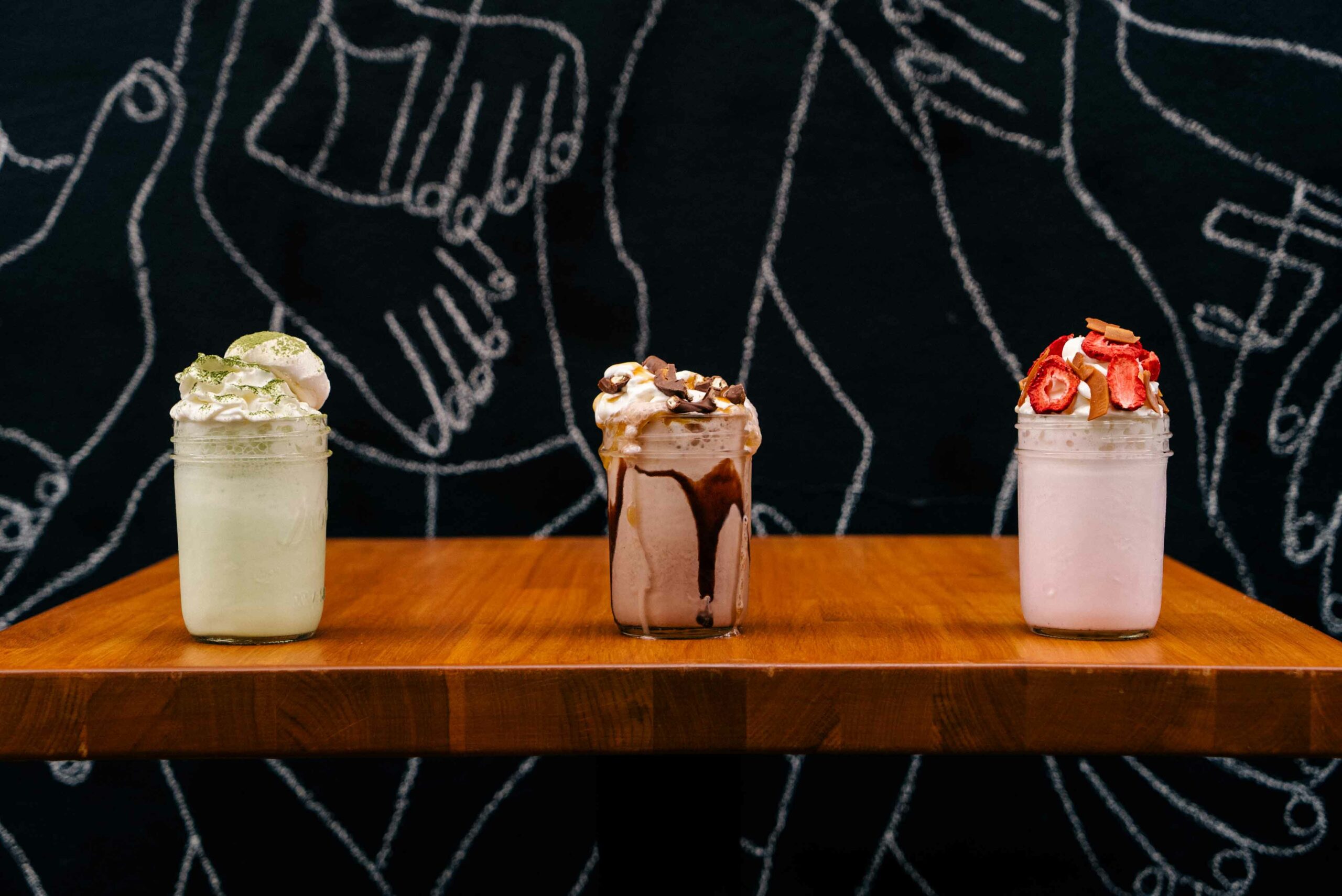 What are you most looking forward to from Expo 2020's culinary offerings?
I'm really excited for Lwong Chim, because David Thompson's a friend and I love his food. I haven't had his food in a few years, he used to be in Marina Bay Sands and we opened at the same time there, so we have a nice history. Really excited about The National with chef Gary Rhodes' son heading it up. I'm super pumped about Kojaki – a new concept, it's a mix of Korean and Japanese. Then there's Matthew Kenney and his incredible plant-based restaurants and concepts. Honestly, I want to see them all. There's a whole slew of Michelin starred chefs opening and I'm definitely going to make a point to hit every one of them.
Will we see a permanent ADRIFT Burger Bar Dubai after Expo 2020?
Fingers crossed and stay tuned! Dubai is a really important city for us and we certainly plan to do a lot more here. We have a core team based here already, we're going to expand, dive in and be a part of this incredible fabric. It's an epic dining destination here and I've always loved Dubai, it's a go-to place for me.
What does 2022 look like for the Gypsy Chef? Any new concepts we should look out for?
2022 is going to be an absolute blur. We have spent all of 2019, 2020, 2021 in preparation for 2022. We have been hyper-focused on building and putting in all the necessary blocks to get us into position, so that we can absolutely sprint. We're going to be realising amazing concepts: a launch in New Delhi that's going to be happening for a new ADRIFT Kaya, our very first Japanese concept. We are going to be launching two concepts in Doha and a few others that are in talks. But we have a few clear concepts that we're putting all of our energy behind, and ADRIFT Burger Bar is one of them. One focus of ours is to start to get this into key cities again in this region and to roll this out. This is an important brand for us, we think there's nothing like it, and so we're putting a lot of energy behind that, in addition to all of our other concepts that we love to grow, and love to work on.