The College of Food and Agriculture at the United Arab Emirates University signs a memorandum of understanding (MOU) with CAFU to plant Ghaf tree seeds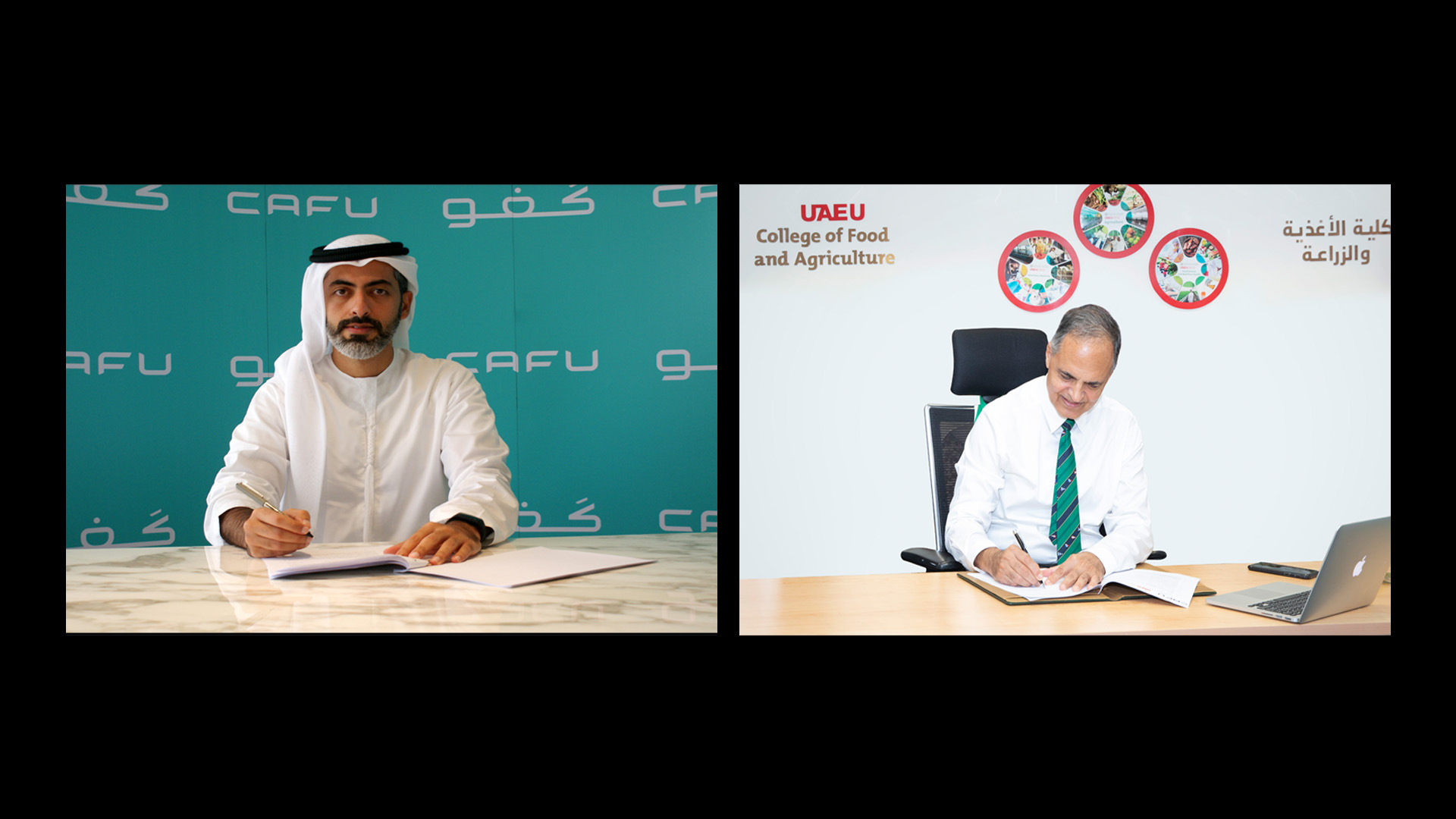 In a bid to enhance the UAE's efforts to combat desertification, CAFU, a technology services company, has signed a research agreement with the United Arab Emirates University (UAEU). The partnership brings CAFU and UAEU together to conduct in-depth research on the successful cultivation and plantation of Ghaf tree seeds in the desert environment of the UAE.
This research is the first of its kind to be conducted in the United Arab Emirates and represents the second phase of CAFU Ghaf tree seeds cultivation program, which aims to plant one million seeds in the UAE to help confront climate change.
The first-of-its-kind study will add to previous research and development that has currently been implemented to create and improve self-sustaining seeds capable of withstanding nature's harsh summer temperatures; and contribute to the next phase of this Ghaf tree seeds cultivation program.
The memorandum was signed by Dr. Bhanu Chowdhury – Dean of the College of Food and Agriculture at UAEU and Rashid Al Ghurair, founder and CEO of CAFU.
The MOU aims to combine available technology and ground-breaking agricultural techniques; and in turn, build capacity for companies whilst contributing to the future of agrotechnology.
Dr. Mohammed Abdel Mohsen Al Yafei, Vice Dean of the College states that the Ghaf Tree Project is an ambitious initiative to revive arid ecosystems by planting millions of Ghaf trees, that are not only indigenous to the UAE but are also the national trees of the country. The Ghaf is a strong drought-tolerant tree that absorbs up to 34.65 kg of harmful carbon dioxide daily, to be released later in the form of oxygen. It also provides an important habitat and food source for a variety of animals and birds.
Rashid Al Ghurair, CAFU founder and CEO explains that the research will be a step forward in a quest to grow Ghaf trees on a large scale via their drone technology; and that the MOU will unleash an unlimited range of potential research projects between CAFU and UAEU in the future.