In a record-breaking event, Abu Dhabi Culinary set a new Guinness World Record title for the Most Varieties of Ice Cream on Display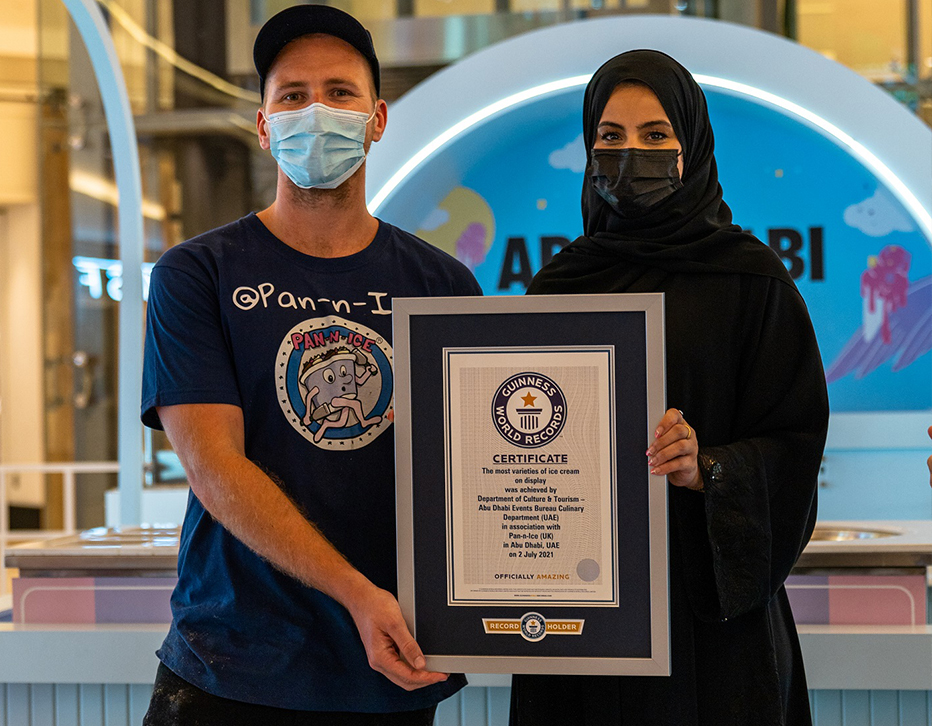 Abu Dhabi Culinary, a division of the Department of Culture and Tourism – Abu Dhabi (DCT Abu Dhabi), is now a Guinness World Records holder for the Most Varieties of Ice Cream on Display.
Forming a part of Abu Dhabi Culinary's destination-wide 'summer of ice-cream' promotion and Abu Dhabi's seasonal 'Abu Dhabi shopping and dining campaign', the record-breaking feat included a total of 1,001 flavours available in one place for the first time ever.
The challenging event took place at the Ice Cream Lab pop-up at Yas Mall earlier this month. Ice-cream enthusiasts and spectators were treated to a gastronomic experience with unique flavour fusions including coffee and cookie dough, bubble gum and pistachio, mint Oreo and meringue, matcha and passion fruit, as well as cherry and popping candy.
Keen to sample the unlikely matches? Ice-cream lovers can indulge in these interesting flavour profiles at The Ice Cream Lab, Yas Mall.
July 12 to 21. AED35 onwards. Visit the website.