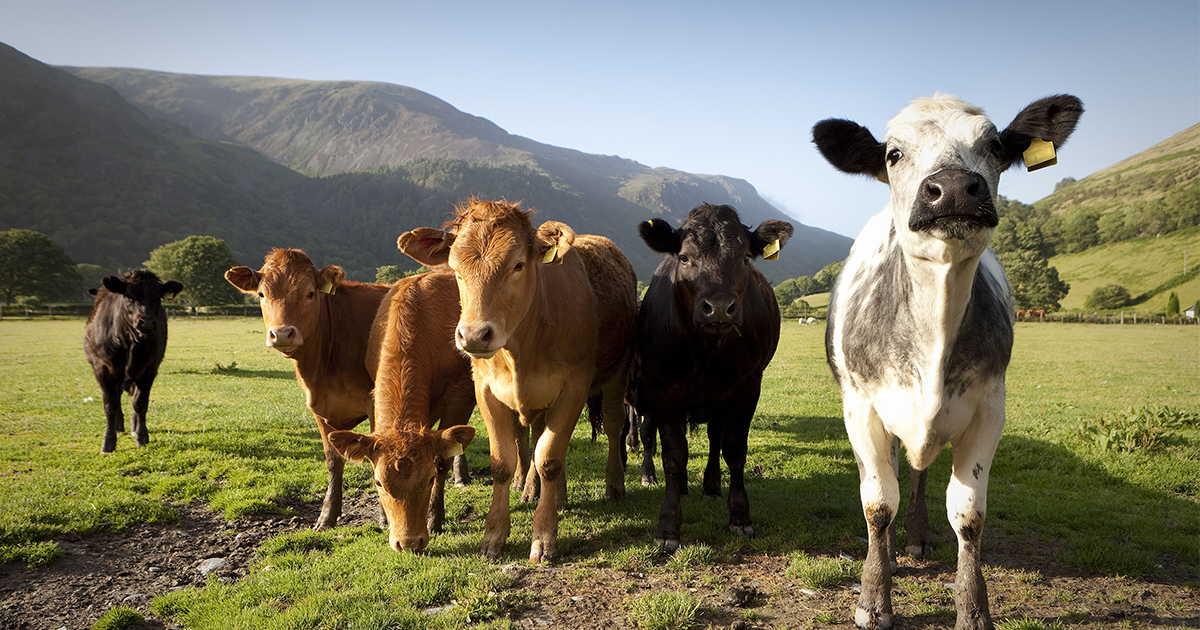 The UK's food and drink sector is recognised as a world leader in the industry – and with good reason. From heritage brands whose histories go back centuries, to food-tech start-ups solving the most pressing issues of today, the UK continues to deliver products and services focused on quality, transparency and innovation.
Today's global challenges, from sustainability to food waste, require new solutions to create a lasting impact – and UK companies are playing their part. Many discerning consumers seek products that have a positive impact on their health, but also on the planet.
As a nation, its international partners have so much to offer, and this shall take centre stage at the UK Pavilions at Gulfood 2020.
Unique heritage
Culturally, the four nations that make up the United Kingdom are diverse and distinct when it comes to food and drink. Each nation takes great pride in their heritage, and this is reflected in the wide array of heritage products, such as award-winning White's Oats from Northern Ireland. With 178 years of milling history, White's is proud of their fully-traceable supply chain and the biodiversity and sustainability of their farms.
Farm-fresh solutions
Welsh lamb and beef are synonymous with freshness and quality, and livestock farming in Wales is overwhelmingly non-intensive. Cattle and sheep benefit from roaming farmland in Wales which is unsuitable for growing crops, resulting in sustainable, high-quality meat from marginal land.
Innovation in Action
Innovation is at the heart of the UK's offer across the spectrum of both food and drink. For example, Spirits of Virtue create premium non-alcoholic spirits in Scotland to cater to an exclusive client-base who want to enjoy the taste flavours of the Scottish Highlands without the alcohol.
Northern Ireland-based Wafer Ltd has developed the 'Eco-tub' – edible wafer packaging for ice cream with a compostable label meaning zero single use plastics going to landfill.
Planet-Friendly
Concerned by the global issue of food-waste, Flawsome Drinks from Wales found a solution for aesthetically-imperfect fruit which doesn't make it to supermarket shelves. Their range of cold pressed juices are both planet-friendly and delicious.
Organic produce today is very much in the mainstream, but it was not always so. Yeo Valley is the largest organic dairy company in the UK, bringing a wide range of products to the Gulf from the beautiful Yeo Valley in Somerset, England. Over the past 25 years, Yeo Valley's commitment to the welfare of their cows and to the planet's sustainability results in the highest quality dairy products.
Free-from and plant-based solutions are a growing industry, and Gut Instinct foods is a Welsh company determined to deliver great-tasting dairy-free and vegan products which positively impact health and well-being while limiting their carbon footprint..
Plant-based meat alternatives are also growing in popularity across the world, including here in the Gulf. The Meatless Farm Company from Leeds in the North of England is one company making an impact in this sector. Their burgers, sausages and mince are made from an all-natural blend of pea, rice, soya protein and spices which are both gluten and dairy-free.
UK sustainability at Gulfood is not limited to food and drink products; it also extends to eco-friendly packaging. Vegware is a visionary global brand, headquartered in Scotland, who manufacture plant-based compostable food service packaging for consumers and wholesalers determined to contribute to the health of our planet.
Halal and Tayyib
Islam is the second largest religion in the UK, and halal and tayyib products are an important contribution to what the UK has to offer. For Aisha delivers delicious, nutritious baby food of the highest quality which also happens to be halal – a perfect solution for tiny tummies in this region.
In short, whatever your food and drink requirements, the UK can help. As a buyer, you can benefit from the UK's diverse food and drink offer, our knowledge and innovation, and our food and drink produced to the highest standards.
For quality, heritage, sustainability and taste, visit the UK Pavilions at Gulfood:
UK Pavilion World Food: Sheikh Saeed Hall 1
Agriculture and Horticulture Development Board (AHDB): Dairy – Hall 2; Meat – Hall 3,
Northern Ireland Pavilions: Sheikh Saeed Hall 1, Dairy – Hall 2
Scottish Pavilion: Sheikh Saeed Hall 1
Welsh Pavilions: Dairy – Hall 2; Meat – Hall 3; Sheikh Saeed Hall 1