In the most unprecedented global crisis of our time, the hospitality industry is suffering like never before. Here, The Pro Chef ME spotlights the UAE restaurants who, out of sheer energy and ingenuity, are battling to adapt and survive this pandemic – whether it's through reverting to delivery-only menus, or asserting their community spirit through kind-hearted gestures to help those most in need.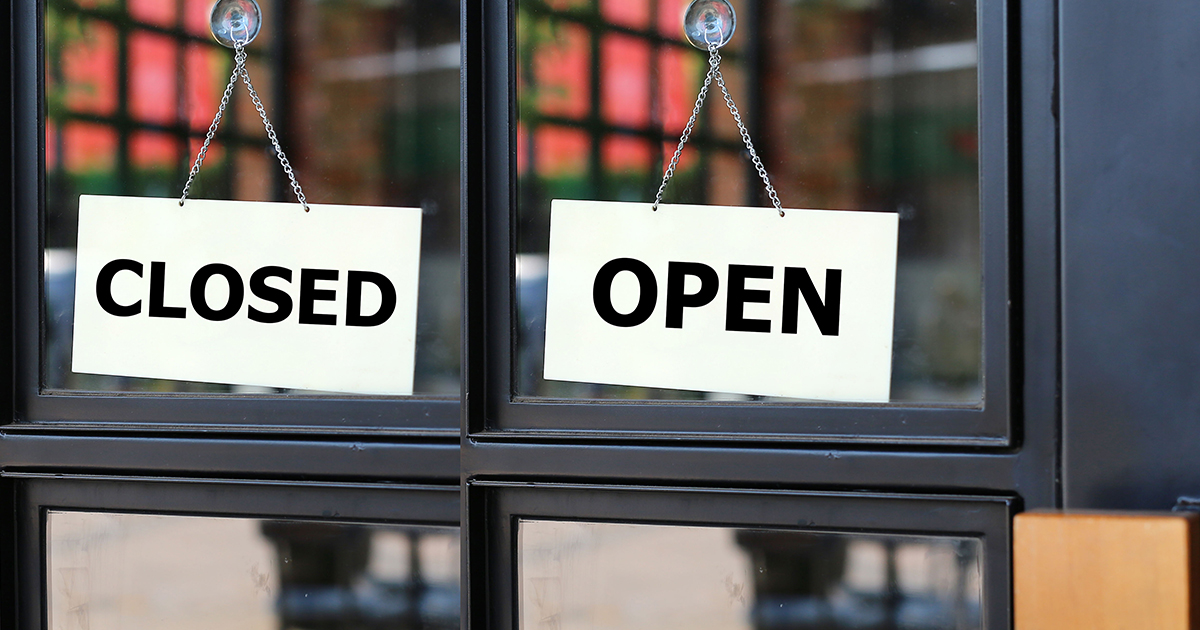 The onslaught of COVID-19 and its devastating effects on the hospitality industry has forced restaurant owners to stop and think. Across the UAE, outlets are having to reinvent themselves in order to remain operational in the evolving crisis and the stringent restrictions that it brings with it.
Restaurants were initially forced to close except for delivery on March 23 for a period of two weeks, but this has since been extended until further notice in a bid to curb the spreading of the virus. Its impact, not only in the short term but for the indefinite future, has undoubtedly been recognised by restaurant CEOs. A study by restaurant performance firm, Mingora, which was published in mid-April confirmed that 90% of CEOs surveyed are expecting to see 'significant decline' in 2020, compared to 0% suspecting that prior to the coronavirus pandemic.
Though the closure confirmation was expected by many, it didn't make it an easier pill to swallow. "My first thought was for our colleagues who are supporting themselves and their families within the hospitality business, and how this will ultimately affect all of us," says COYA head of operations, Cedric Toussaint. "My second thought was about how we could continue to serve our guests in a different way."
For fine-dining outlets such as COYA, who prides itself on providing fresh fusion food, elaborate cocktails and an exquisite guest experience, the notion of reverting to a delivery-only service may have seemed daunting. "COYA did not have a delivery nor takeaway service before this situation," explains Toussaint. "But we have experience with outside catering for private client events, in addition to creating pop-up experiences in markets like Saudi Arabia, so we are skilled in mobilising quickly around new ideas." Its new delivery service, COYA2U, "is a total change of COYA's operations," but one that Toussaint says there was a significant demand for. Signature dishes on the all-new delivery menu feature COYA classics, including spicy beef fillet, seabass cazuela and the trio of corn salad.
Similarly for LPM Restaurant & Bar, the need for a home-delivery option had never previously been a necessary business model. The popular DIFC-based eatery is a self-proclaimed place of "crackling energy" that retains a somewhat "conspiratorial feel." In the new delivery-only era, particular focus was required in how best to create "the right LPM experience" for guests at home, says Nicolas Budzynski, Global Operations Director, LPM Restaurant & Bar. "We have explored offering delivery options in the past as we received many enquiries and requests from our guests, but we never felt that the time was right," he says.
As a "premium venue" with a higher price point than most food delivery options, careful consideration was needed to ensure the restaurants' dine-in quality was replicated in at-home orders. Right down to the packaging and presentation (the restaurant launched a selection of hand-painted canvas bags for deliveries to encompass the brand's values of remaining elegant, unique and eco-friendly), "we could not simply do it in the same way that other restaurants were delivering, because of our higher price point," explains Budzynski. Like many brands, the motivation behind introducing a delivery service was not purely for LPM's financial gain. "Instead, we wanted to secure our employees and shareholders, while keeping LPM relevant and connected to the market during these difficult times," adds Budzynski.
Across the city, many restaurants have had to accept that handling the delivery process – from logistical challenges to lack of online payment gateways – is not something they'd wish to prioritise right now, and as such have partnered with food aggregators to alleviate some of the pressure – but at a cost. As soon as outlets begin thinking about delivery, they must turn their attention to "the two biggest market players" if they want to be seen and incur a volume of orders, says Julian Pilard, Patron at Bistro des Art and Publique. "Neither of these have reduced their fees since the pandemic," he explains, and mounting costs on top of the restaurant's outgoings was something Gates Hospitality – the overarching arm of both Bistro des Art and Publique – was keen to avoid.
In light of this, the restaurant group has taken on the task of conducting the delivery process itself using one main kitchen from the Gates Hospitality venues. Adopting this "new business vision" has involved an entire shift in not only mindset, but menu offerings too, says Pilard. "With Publique being a French restaurant, we have had many requests for the raclette or cheese fondue to be delivered. But we have had to be realistic and conclude that it won't be possible logistically, due to the equipment required," he says. "The focus has instead focused on providing diners with a French hamper, including a selection of cheese, cold cuts, onion tart, foie gras, breads and condiments."
For some, delivery was already very much a part of their regular operations. The Asian food arm of Sarood Hospitality, The Noodle House, launched its delivery service back in 2018. Since then, the capability has accounted for approximately 9% of total business. However, since the pandemic outbreak, delivery sales have spiked by 48%. Currently operating out of a dark kitchen hub which was purposefully built to cater for deliveries, the only transition was "to prepare for an increase in output," says Nicola Walsh, marketing director at Sarood Hospitality.
"We will shortly be operating more Sarood Hospitality brands for delivery, but this comes with myriad challenges. We do not have access to all of our kitchens, so we are combining brands in fewer kitchens. Supply chain is also limited so we will not be running our full menus but instead sticking to 'kits' and reduced offers," she says.
Aside from their delivery efforts, the team behind The Noodle House have also been utilising this time to give back to those on the frontline, fighting the coronavirus in health centres and hospitals in order to keep UAE residents safe. The "Help Our Heroes" campaign launched in early April as a collaboration between The Noodle House and UAE-based agri-technology startup, VeggiTech. "Following on from a very productive chat with our likeminded industry friend and partner – Hemant Julka from VeggiTech, the opportunity to distribute care packages of fresh produce to healthcare professionals, free of charge, came to life," explains Walsh. "Actions speak louder than words and now, more than ever, it is paramount to look after those that look after you. At the end of the day, brands that behave like humans have more friends – it is vital to use this time to think of how we make our brands more relevant and meaningful therefore, serving the community better."
While we cannot foresee what a life post-COVID will bring, the UAE is already putting plans in place for the F&B industry to operate differently once the restrictions are lifted. In a circular distributed on 22 April ahead of reopening plans, the government stipulated that restaurants would operate at 30% capacity and be required to leave a two-metre distance between tables when reopening dates are confirmed. This won't dampen the industry's fight though, says Walsh. "Despite the current challenges, we must not forget that restaurants and hospitality groups – whether independent or multinational – have worked hard to build a unique and innovative F&B ecosystem in the Emirates, which boasts some of the world's highest rates for dining out and delivery. We do not expect that to change after COVID-19," she says.
In the meantime, many are holding out for guidance from the UAE's leadership in creating clear measures to support local businesses, in a bid to aid recovery and revise their contribution to supporting the tourist and expat network, says Budzynski. "Major crises have always been followed by great creative eras and economic booms, so I am looking forward to a bigger and brighter future ahead."