Estonia is known for having some of the cleanest food in the world. It's no wonder the Northern European country, which borders the Baltic Sea and Gulf of Finland, wants to export and share their produce with the rest of the world. Here, we discover what's special about the country's F&B offerings and how they're making their way into the Middle Eastern market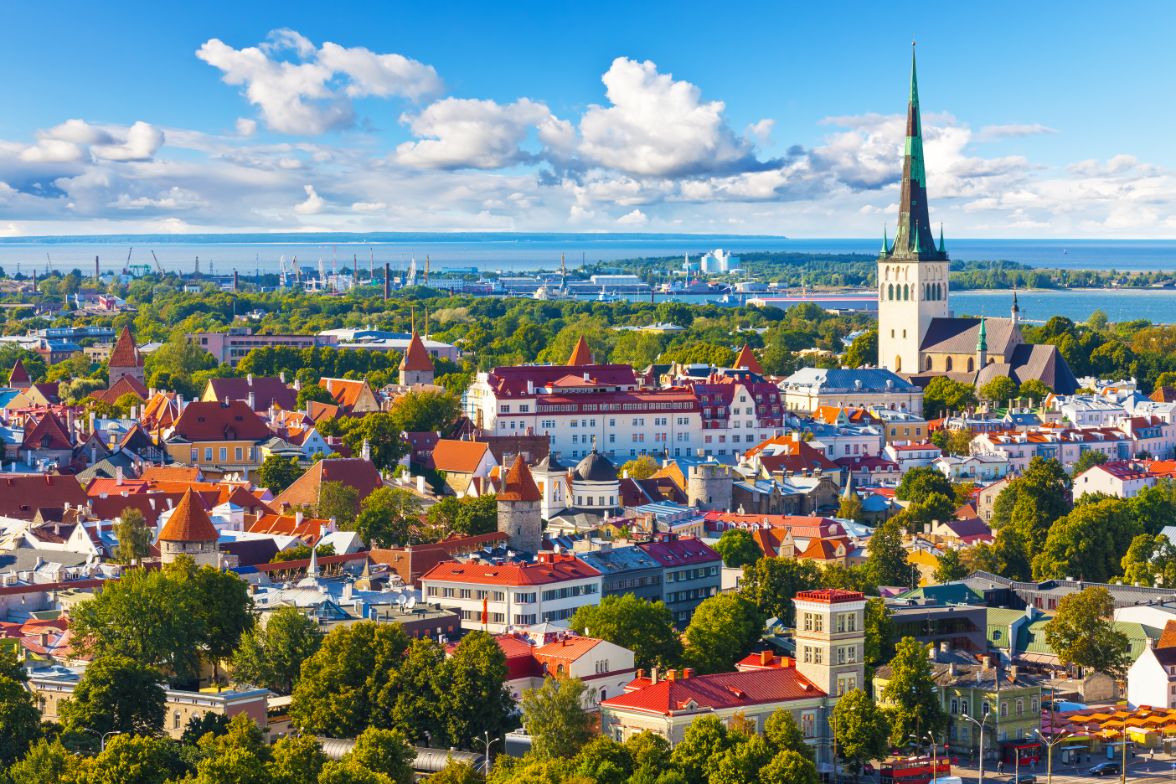 Estonia's food is known to be among the cleanest in the world. Why is this so? The Trade with Estonia website states that high quality of food from Estonia can be attributed to the clean resources available in the country. In addition to this, Estonia has the advantage of not being plagued by natural disasters such as floods and droughts, in turn allowing for a diminished use of pesticides. It is also the second largest organic farming country in Europe.
Today, as people are becoming more discerning about the foods they consume, Estonia has risen to the challenge of providing the world, particularly the Middle East, with foods of high nutritional value and health benefits.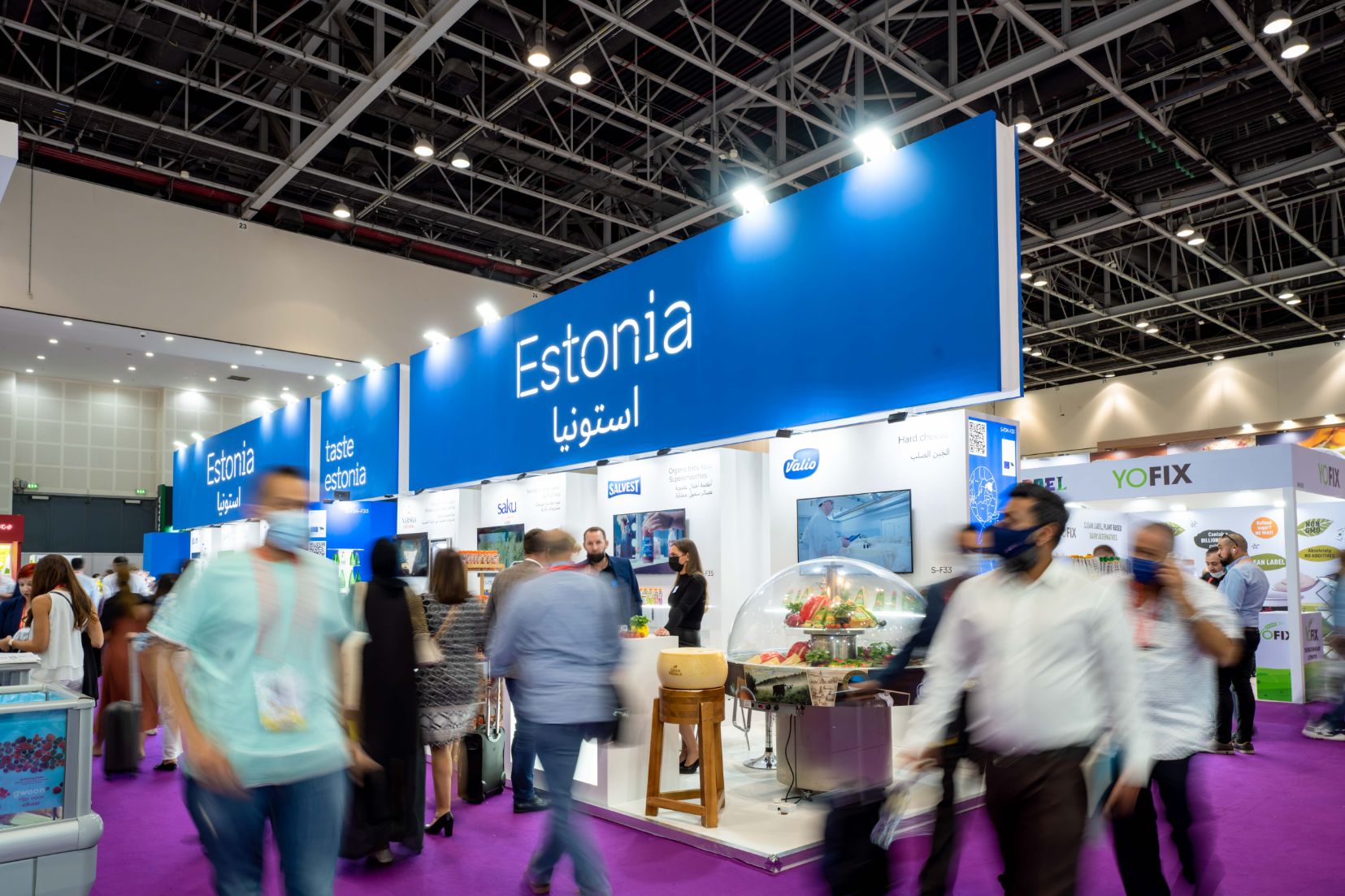 Earlier this year, Taste Estonia, the Food and Beverage sector platform of Enterprise Estonia that supports Estonian manufacturers with the export of their products into global markets, began introducing an array of Estonian brands into the UAE market. The Taste Estonia program also made its presence known at Gulfood 2022, where a phenomenal 16 brands were displayed across various categories, including dairy, premium waters, innovative chocolate produce, protein plant-based products, snacks, vegan products, seafood and more.
"The UAE is a leading export destination and Gulfood has given us the opportunity to significantly increase offerings from Estonia, further driving sector-specific trade towards a cleaner, more sustainable, and healthier living preferences," said Marge Pihlapuu, Head of International Sales, Enterprise Estonia, which cited the Food and Agriculture Organisation of United Nations crediting Estonian food as the second cleanest in the world.
Another fruitful highlight of Gulfood 2022 was that Estonian F&B companies initiated productive discussions with potential UAE partners and the number of Estonian brands entering the market is expected to substantially grow in the coming months.
Some notable Estonian brands entering the UAE are:
Roosiku
In a spectacular end to Gulfood 2022, Roosiku Organic Vegan Chocolate was selected as a finalist in the exclusive Innovation Awards at the exhibition. Produced in a factory surrounded by forests and idyllic rolling hills in Roosiku village in Võrumaa, Roosiku chocolate was created to disprove the widespread prejudice of raw chocolate being strong and bitter in taste. This organic chocolate that is also vegan, contains unrefined sweeteners, natural healthy fats and an impressive amount of wild blueberries (40g of berries in 37g chocolate) to deliver a silken flavour with vitamins, flavonoids and antioxidants.
Visit the website or Instagram.
LOOV Organic
LOOV Organic came to life in 2008, in a small home kitchen by two friends, Kristjan and Ahto, who founded the brand to share the unique flavours and powerful nutrition of the Nordic forests with the whole world. All LOOV products are not only 100 per cent organic and natural, but they contain zero additives, fillers, or preservatives and no GMOs or refined sugars. The brand uses a careful production cycle and freeze-drying method help preserve all the good nutrients, vitamins and antioxidants, colors and tastes found in the country's fresh berries.
Visit the website or Instagram.
Must Umami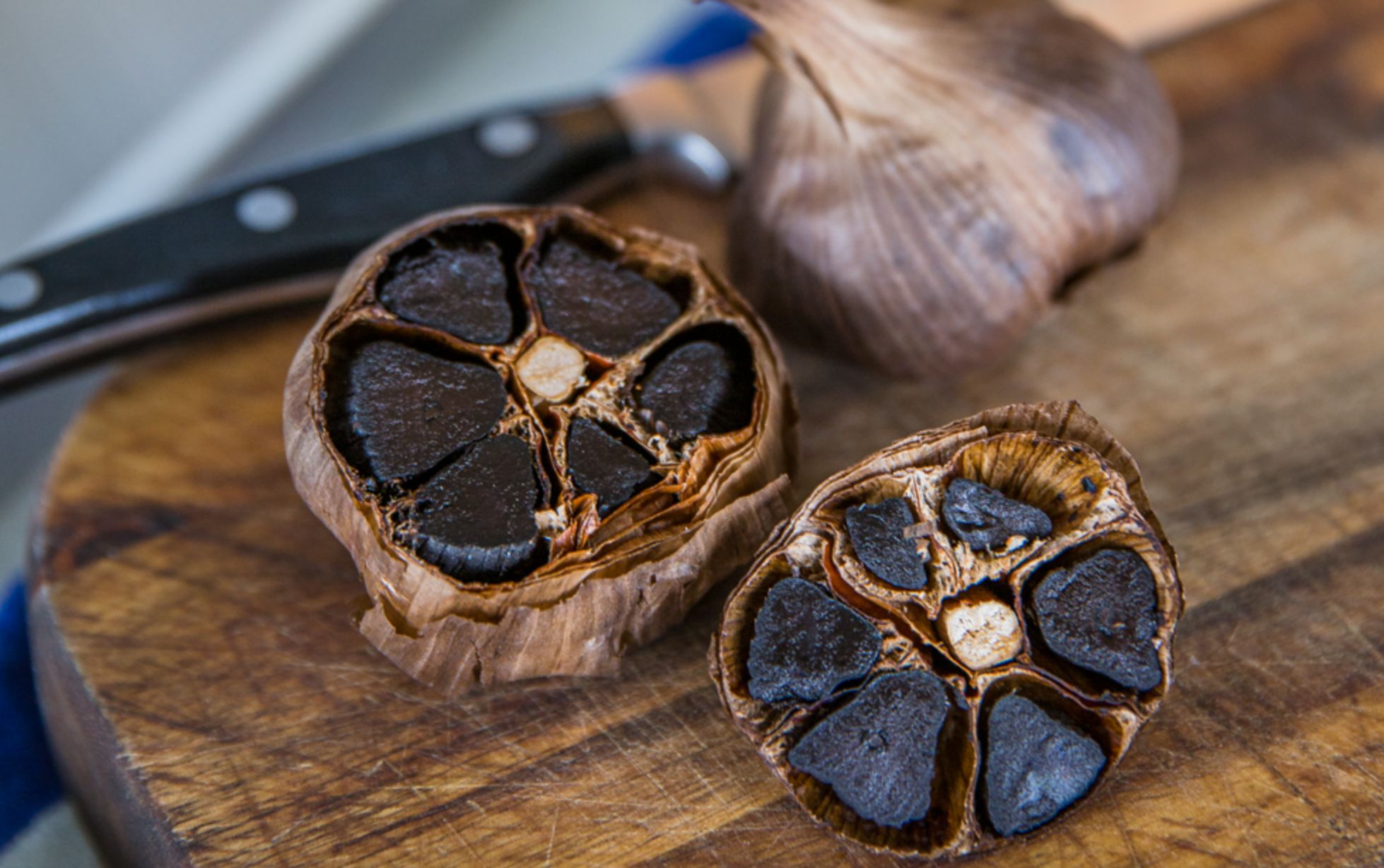 Created using garlic, warmth, time and love, Mustkuuslauk is a natural black garlic product with Estonian origin, suitable for nibbling on as a delectable snack or for use in gourmet dishes due to its special umami burst of flavour. Black garlic is made by taking garlic and cooking it for about 3 weeks at low temperature with high humidity. This process promotes the caramelisation of the natural sugars, causing the garlic to turn black, pleasantly sweet and caramel-like, with the consistency of marmalade. The process also causes the health-promoting properties to amplify up to 80 times.
Visit the website.
Balsnack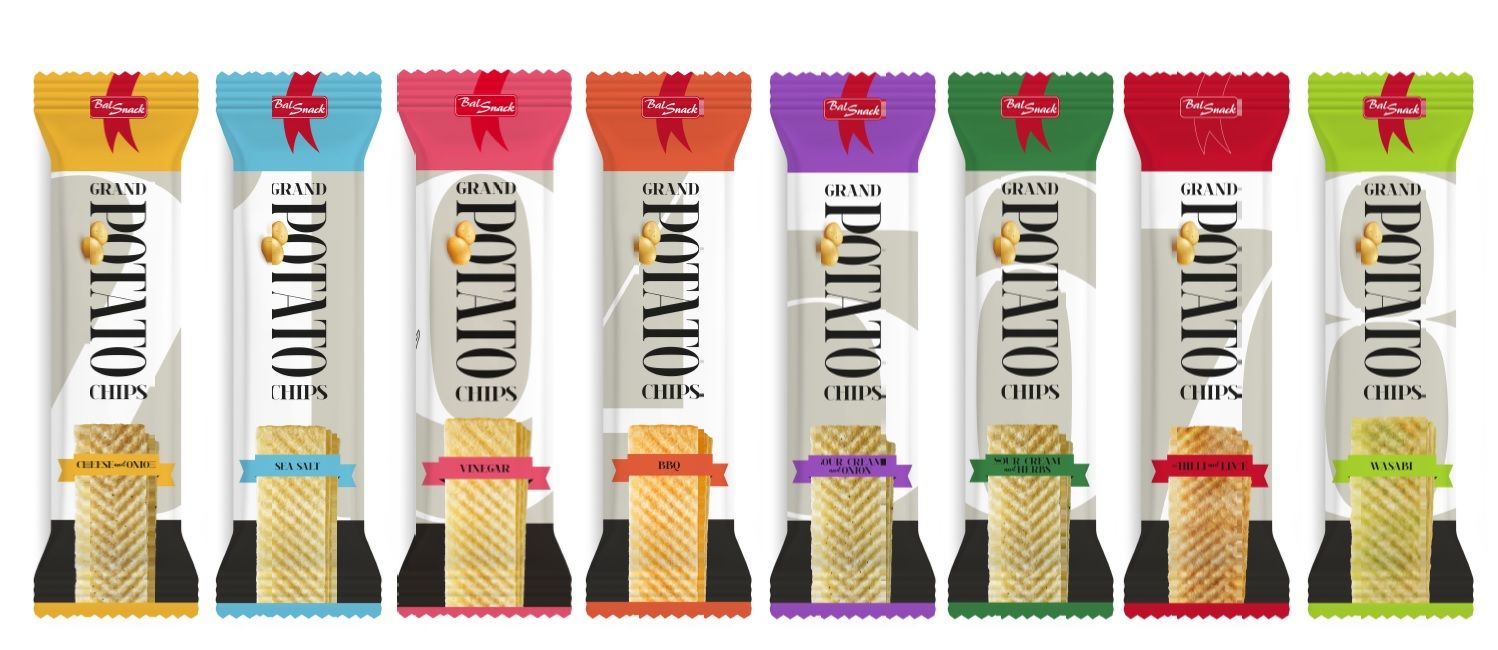 Founded in 1992, Balsnack International Holding AS is a family business and the largest potato chips manufacturer in Estonia with a portfolio of over 100 different varieties. What started out as a company that wanted to offer the Baltic markets unique products, has grown into a renowned and popular worldwide player, that 70 per cent of its production is sold for export across more than 50 markets, the biggest ones being Asia, Scandinavia, United Kingdom and the Middle East. The potato wafer was Balsnack's first product and it features a unique shape, texture and numerous flavours.
Visit the website or Instagram.
Revala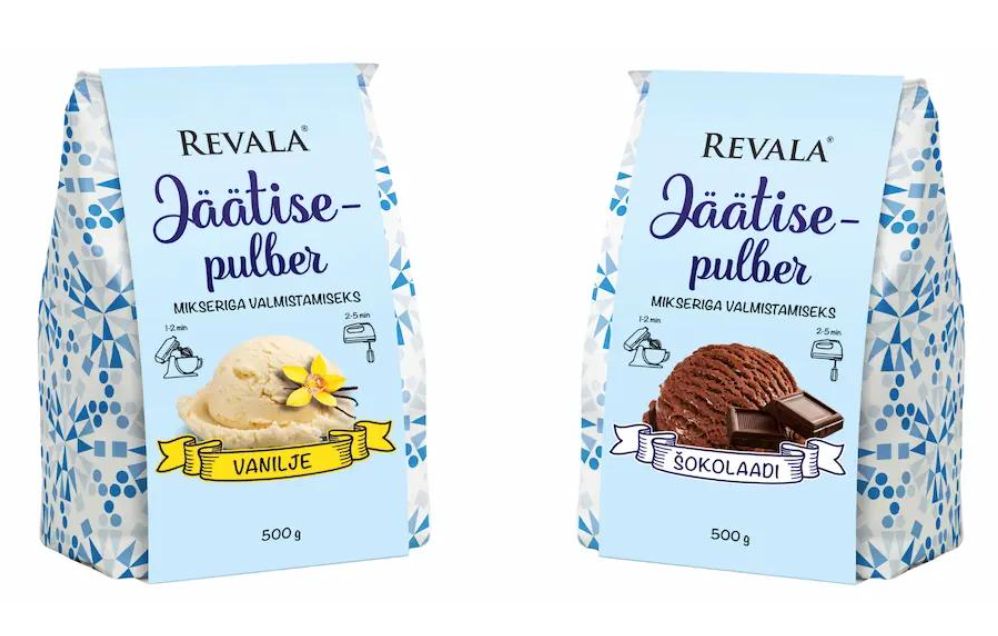 Revala offers high-quality milk powder alternatives, where each innovative product is enriched with natural vitamins based on Engevita nutritional yeast and probiotics. The brand's milk-based powder blends form excellent ingredients for biscuits, candy, chocolate, ice-cream, milk-based desserts, milk-based drinks, dried soups, sauces and more. The range of products offered by Revala, are made from high-quality raw materials, with the brand also being apt for those who like ice cream, both regular and vegan, with a range of different ice cream powders.
Visit the website or Instagram.
Salvest
AS Salvest was established in 1946 and is one of the biggest Estonian-based food producers, with a portfolio of almost 200 products. These include, canned soups, salads, baby food, jams, ketchup, mayonnaise, pickled cucumbers, sauerkraut, sauces and more, that can be had as is, or used as condiments to elevate a dish. Salvest products are 100 per cent natural, crafted using only high-quality ingredients, with no additives or preservatives. The brand also offers a fully organic range of baby food products at competitive prices.
Visit the website or Instagram.
Värska Vesi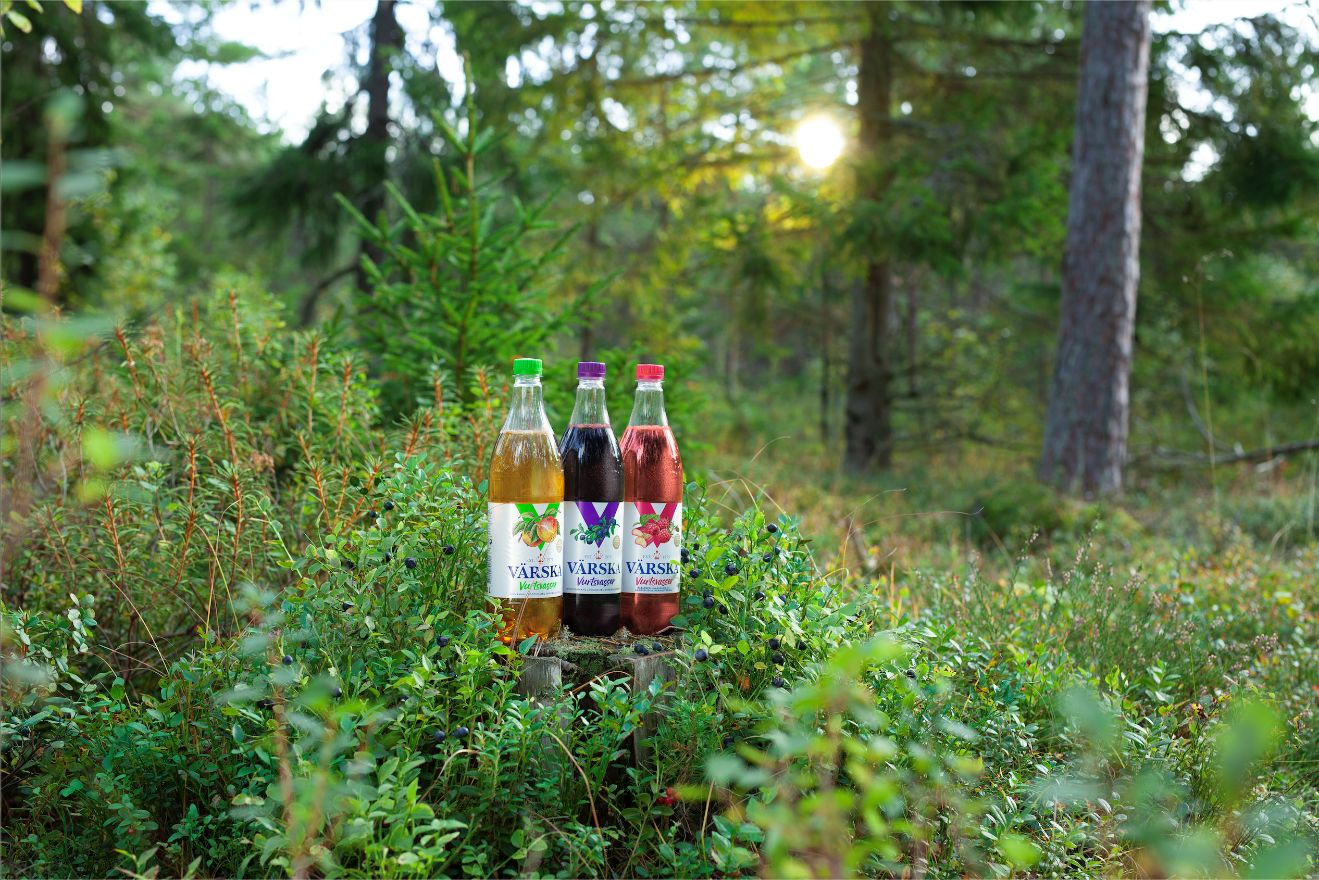 Värska Vesi was founded in 1993, but the core brand Värska Originaal offering crystal-clear mineral water brimming with rich minerals, biologically active components, ions, gases and more, that have been dissolving in the water over tens of thousands of years, has been quenching customers' thirsts and restoring mineral levels since 1973. In addition, Värska has recently added mineral water-based flavoured water, sports drinks, functional near water, juice drinks to its product portfolio.
Visit the website or Instagram.
Ecotrade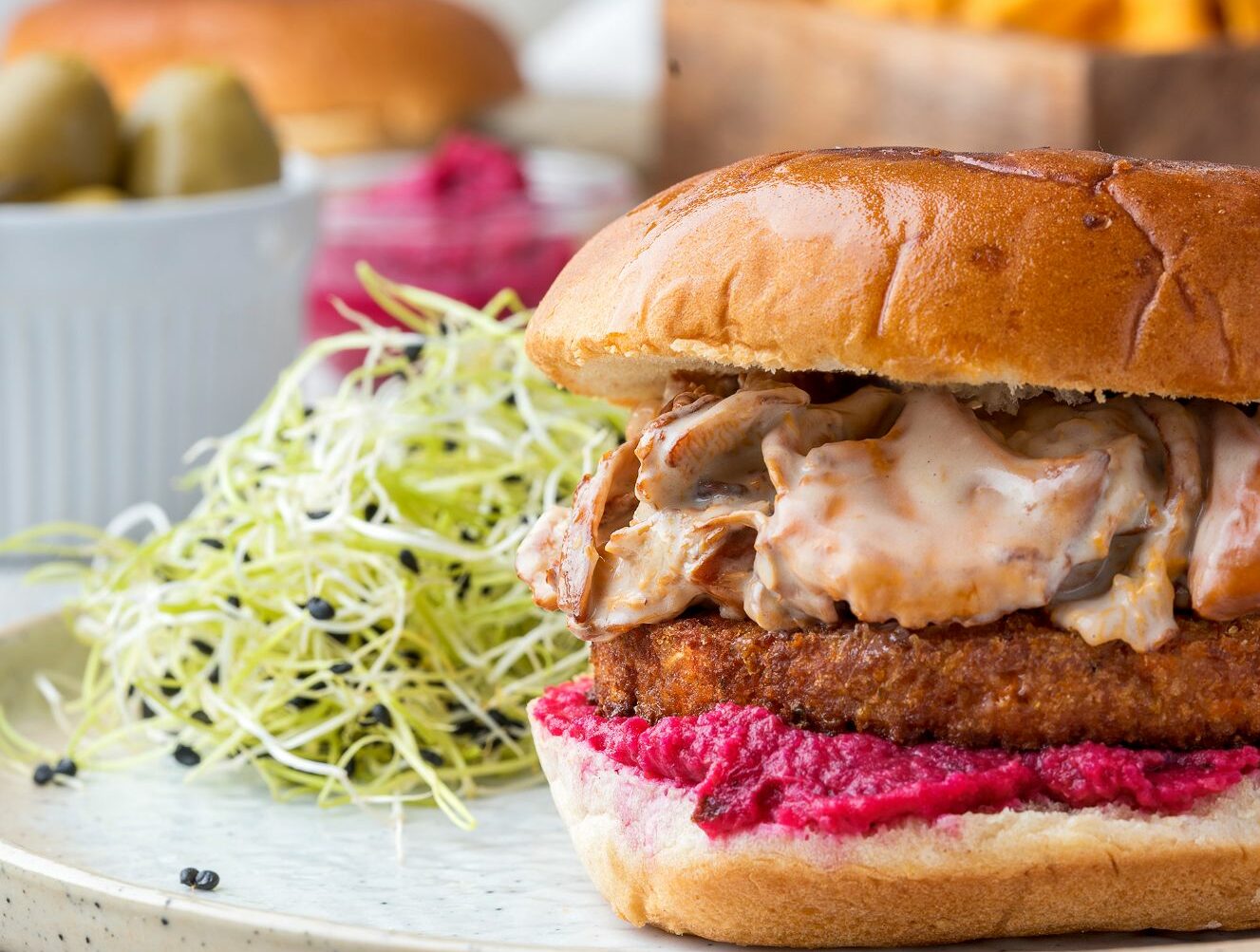 An Estonian company with 29 years of experience, Ecotrade holds the title of being one of the first Estonian companies to focus on the development, production and sale of plant-based protein foods. The brand features products made using the best sources of plant-based protein, such as soya, wheat, peas, various vegetables, beans, nuts and seeds. They also contain healthy fats, vitamins and fiber. Ecotrade offers more than 30 different products under their own Veganic brand. These include Dumpling with vegetables, Beetroot burgers, Pumpkin-Lentil burgers, Carrot-cabbage burgers and more.
Visit the website or Instagram.
Heimon

Heimon Fish products are crafted from fish farmed in an environmentally friendly manner in Renko, Kokkola (Finland) and Saaremaa (Estonia). Heimon raises the fish themselves and produce products respecting the traditions and pure tastes of all three destinations. The company's goal is to ensure the ability to enjoy sublime, healthy and responsibly produced fish in the future as well. Therefore, they critically examine the different stages of their production process and strive for continuous development.
Visit the website or Instagram.
Haage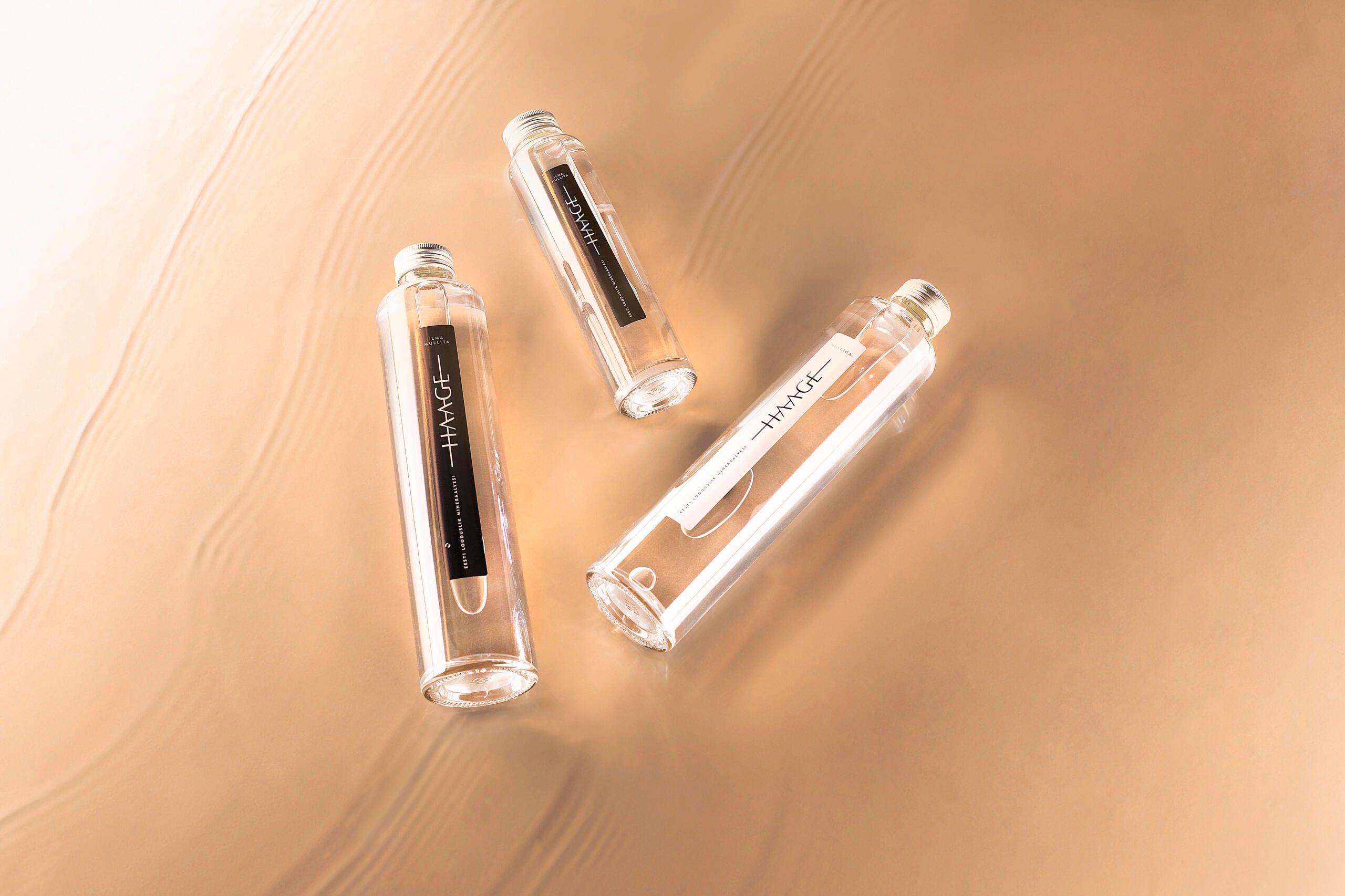 Haage is simple, untouched and beautiful, bottled direct, in all its natural beauty, from 210 metres below the surface, where Silurian-Ordovician layers 500 million years old have filtered it, producing water with the perfect mineral balance that is infused with natural electrolytes. Its low sodium content also makes Haage water an ideal source of refreshment for children. The brand is presented in a minimalist style, characteristic of Northern Europe; and to preserve the invaluable asset that is the country's unsullied natural environment, the glass bottles Haage comes in are made in Estonia.
Visit the website or Instagram.
Visit the website for more information.