The iconic Caviar Kaspia invites diners to an elegant experience in the heart of Dubai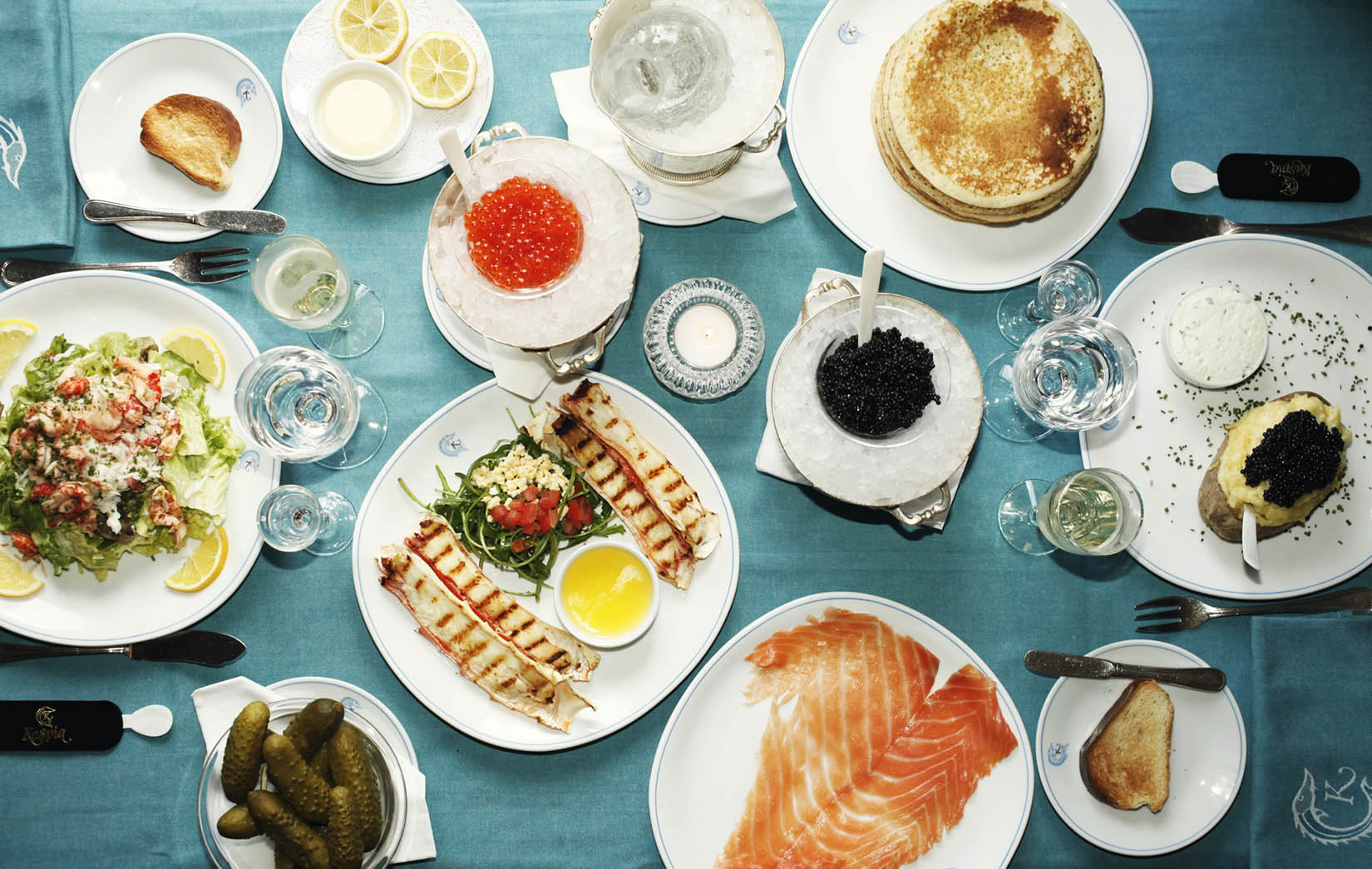 Since 1927, Caviar Kaspia has established its brand as the symbol of the French art of living. The Parisian institution takes up residence at the Place de la Madeleine in Paris, with its Tsar-era Russian luxe and chic French décor. For almost a century, the setting has hosted the most eclectic of diners, including the who's who in show business, fashion, art and local literary.
Caviar Kaspia has now opened doors in Dubai, DIFC Gate Village Building 2 to be specific, and invites diners to indulge in a selection of delicacies, including a selection of the finest caviar.
Open for lunch and dinner, the restaurants' interior and terraces are inviting and intimate, with classic elements blending with modern aesthetics.
As the name suggests, a selection of exquisite caviar is served at Caviar Kaspia Dubai and you can choose to have it on eggs, potatoes, pasta, toast or on its own.
Diners can also take their pick from dishes such as Smoked salmon blinis, a King crab and crayfish salad and more. The dessert menu features a selection of Paris house classics such as the Baba and a baked Alaska.
Saturday to Wednesday from 12pm-1am and Thursday to Friday from 12pm-2am. Visit Instagram.