The European Project brings fresh European fruit to Dubai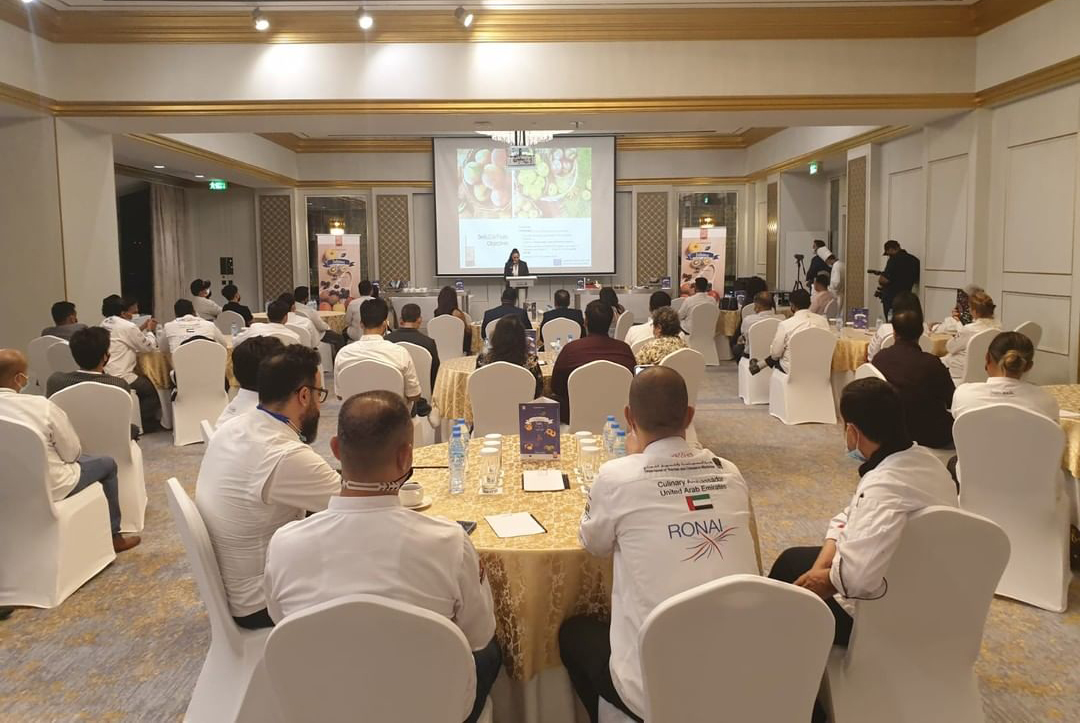 The European Project titled 'DelicEUs Fruits – European Fresh Fruits', which was recently held end at Radisson Blu Hotel in Dubai, saw various business industries, including entities from Seoul within logistics, transport, media, advertising and food.
The event gave people the opportunity to gain knowledge on the quality and nutritional value of European fresh fruits such as apple, kiwi, peach, nectarine and cherry – produced in Greece.
The occasion began with a welcome speech by Konstantina Bouman, Export Development Consultant, who presented the objectives and key actions of 'DelicEUs Fruits' in Dubai. Thereafter, guest chef Uwe gave attendees a tasting demonstration of the natural sweet treats. This was followed by a talk about the characteristics and nutritional value of fresh fruits by guest nutritionist, Victoria Tipper. The event concluded with a cooking show and a dinner, where the menu included delightful Greek-inspired dishes.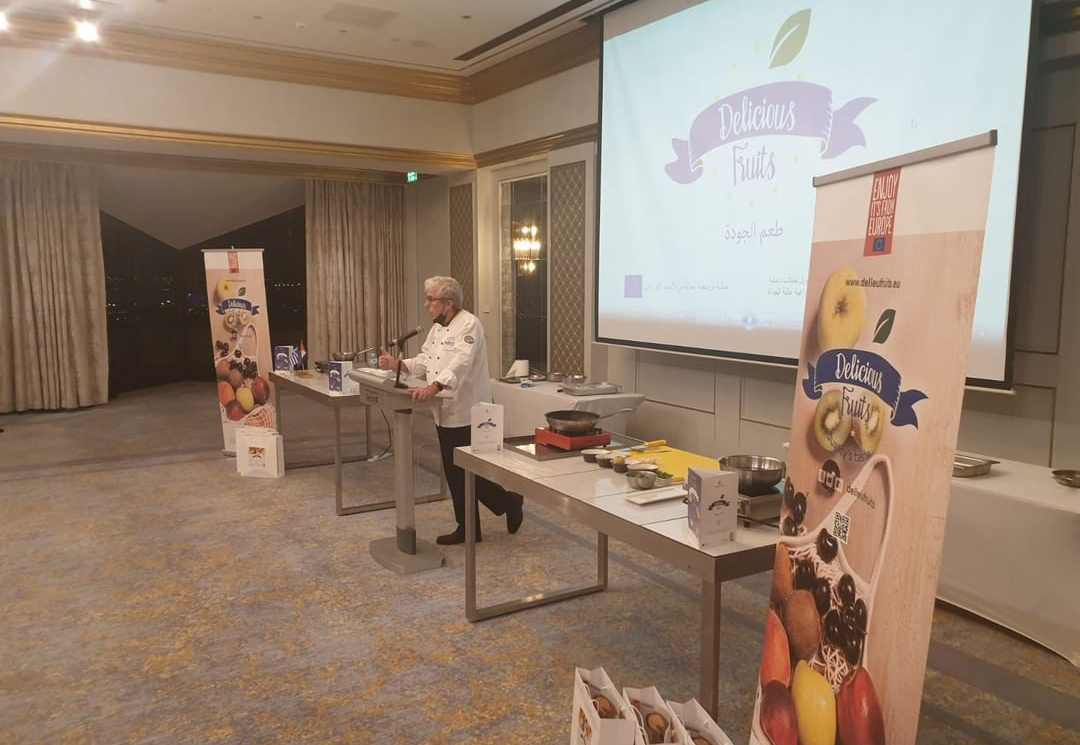 'DelicEUs Fruits' is a European-financed campaign that aims to promote European fresh fruits in the markets of United Arab Emirates, the Kingdom of Saudi Arabia and Argentina. The objective of this project is to provide information on the benefits, the high standards applied to the production methods and the characteristics of fresh apples, kiwis, peaches, nectarines and cherries, that also stand out for their quality and taste.