Dubai-based Chef, Reif Othman, is teaming up with SLAB's resident culinary creative, Omar Rodriguez, to offer patrons an unparalleled dining experience with a 5-course menu offered for one night only.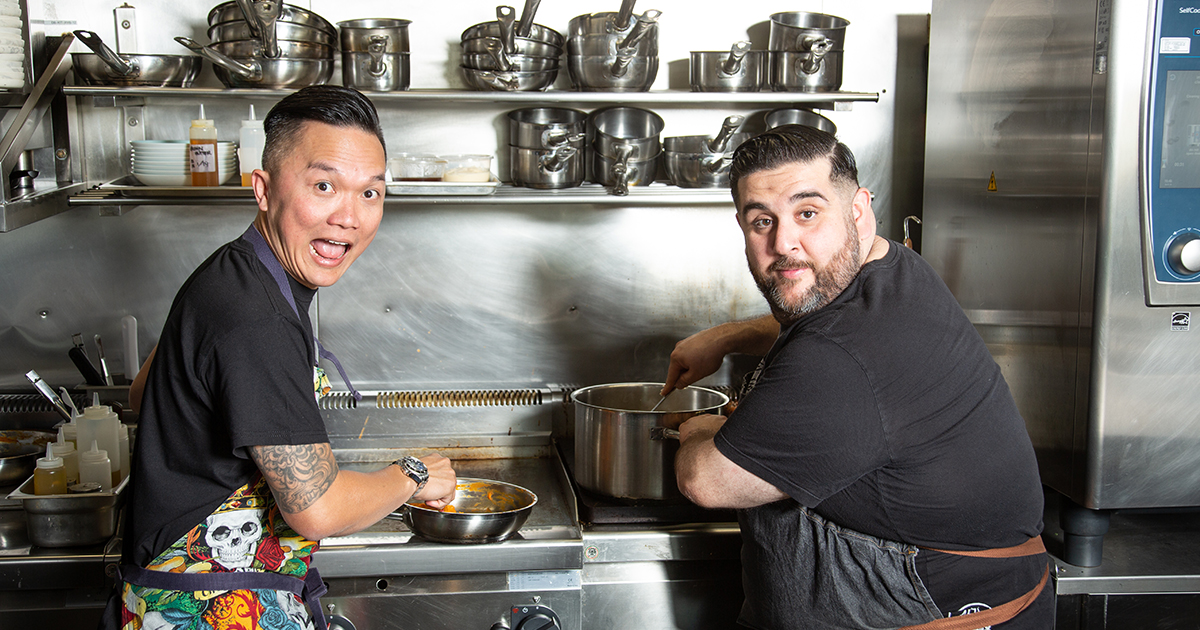 Set to wow palettes, the experience, priced at AED 399 (VAT exclusive) per head, will feature a total of 10 dishes (prepared in a sharing-style format as served in SLAB), 5 from each chef, including an amuse bouche, hot and cold appetizer, seafood main, meat main and a dessert. Each guest will receive a signature welcome mocktail and complimentary water throughout the evening.
A harmonious unison of flavors from Rodriguez' Peruvian background and Othman's Singaporean, the menu is adorned by specials created from a range of techniques such as making an espuma (Spanish term for froth or foam that is created specifically with the use of a siphon bottle), and, ingredients such as aji panca (a Peruvian chili pepper) and gula melaka (Malaysia's version of coconut palm sugar).
"This menu is the culmination of both Reif's culture and mine," comments Rodriguez. "This collaboration is a true representation of our passion for what we do, how we do it and why we do it."
"I am excited to work with Omar and the SLAB Team to create a menu that serves different flavor profiles with ingredients that blend in seamlessly," adds Reif Othman. "SLAB is a hub of culinary creativity and I cannot wait for all the action in the kitchen as we cook our way to a one-of-a-kind menu."
Details: Call 04 298 8899 for more information.