Waldorf Astoria Ras Al Khaimah has welcomed Vincenzo Emma as the new Chef de Cuisine of Italian restaurant, Azure.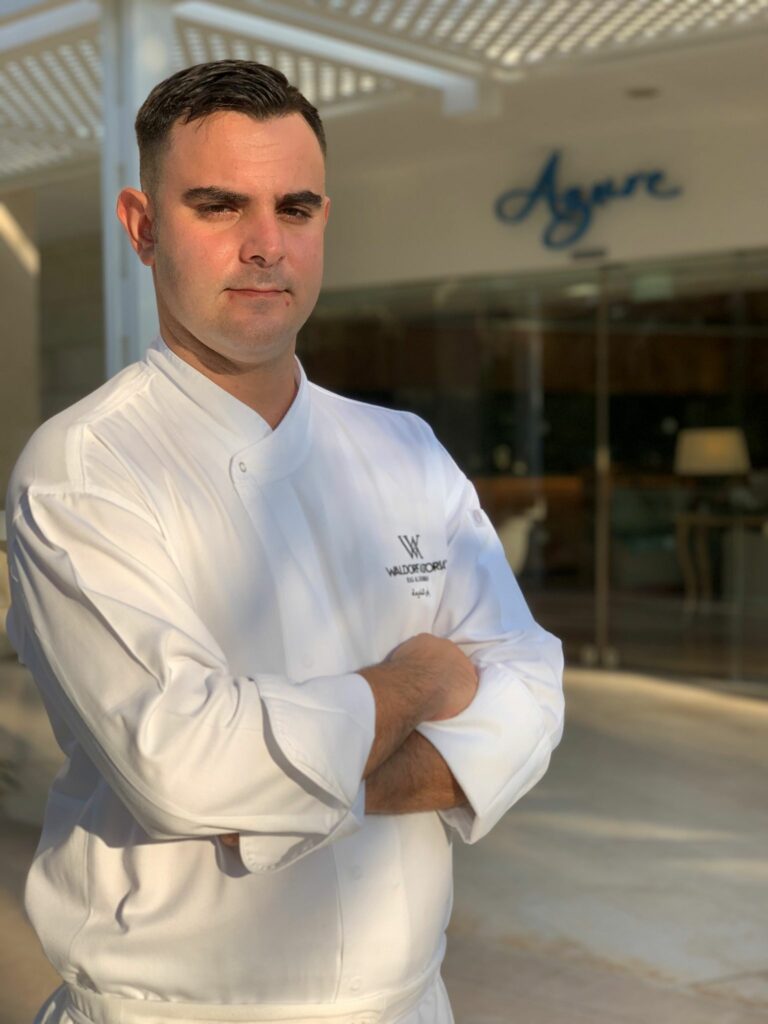 With over a decade of experience cooking up Italian and Mediterranean cuisine, Chef Emma will bring a contemporary set of Italian-inspired gastronomic experiences to the prominent Mediterranean-style restaurant.
The chef's journey began in 2010, when he took on the role of sous chef at Mediterranean Ristorante E Catering, where he oversaw the main course and menu development. Six years later, Emma relocated to London to step into his first role as head chef at Dalla Terra Wine Restaurant. At the award-winning Lardo, he managed menu development, crafted daily signature dishes and handled event catering operations.
The opportunity to work as senior sous chef at Capri Court, Shangri-La Hotel & Resort in Muscat, Oman, proved to be vital in Emma's career. The move enabled him to work alongside three-time Michelin-starred executive sous chef Marco De Vincentis, perfecting his skills in a top fine dining environment. He brings a passion for Italian cuisine and flavours to Azure hoping to place them on the culinary map as one of the finest restaurants in Ras Al Khaimah.
For more information, visit facebook.com/WaldorfAstoriaRAK.