To create an exceptional tasting tea requires exceptional tea leaves.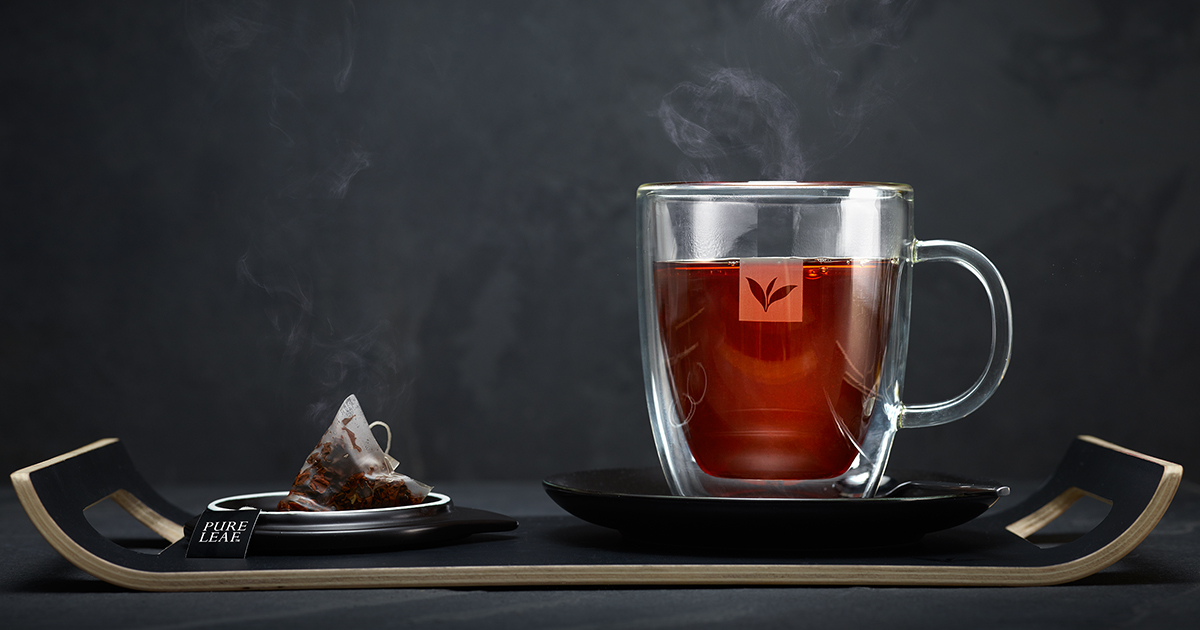 With Unilever Food Solution's new Pure Leaf range, tea lovers can enjoy the highest quality of leaves from the finest tea estates – and it is these leaves that give the tea its impressive characteristics and flavour.
To preserve the distinctive flavour of these leaves, they are expertly picked, then gently rolled and dried to minimise leaf damage and protect their aromas.
Unilever Food Solution's master blenders then complement these leaves with fruits or herbs, or simply leave them be, respecting their unique natural flavour and aroma.
The Pure Leaf range includes flavours such as Black Tea with Vanilla, Peppermint Infusion and Gunpowder Green Tea – the name of which derives from the shape of its leaves, which are tightly rolled into tiny pellets that when steeped unfurl into long, luscious leaves, giving off a mildly smoky, yet smooth taste.
Pure Leaf's Chamomile Tea (or Chamomile infusion) is the perfect option for those looking to soothe a tired mind, which is in a pyramid teabag containing whole flower heads to infuse better and release full flavour.
Or, why not try the brand's Earl Grey offering? The leaves comprise a Sri Lankan Ceylon black tea with bergamot that creates a smooth cup with crisp and zesty citrus top notes. The bright marigold and blue petals offer a vibrant contrast to create a truly beautiful blend.
But tea devotee or not, guests are always looking for new F&B experiences, and tea can certainly deliver plenty of excitement.
Whether you choose to draw from a traditional tea ritual, or if you opt to try something more on trend, the rules remain the same. Choose the finest quality tea, brew for just the right amount of time and to just the right temperature and make your guests an integral part of the tea experience.
Details: To discover more about the Pure Leaf range, visit the website.