The World's 50 Best Restaurants returns and will be unveiled in Abu Dhabi on January 2023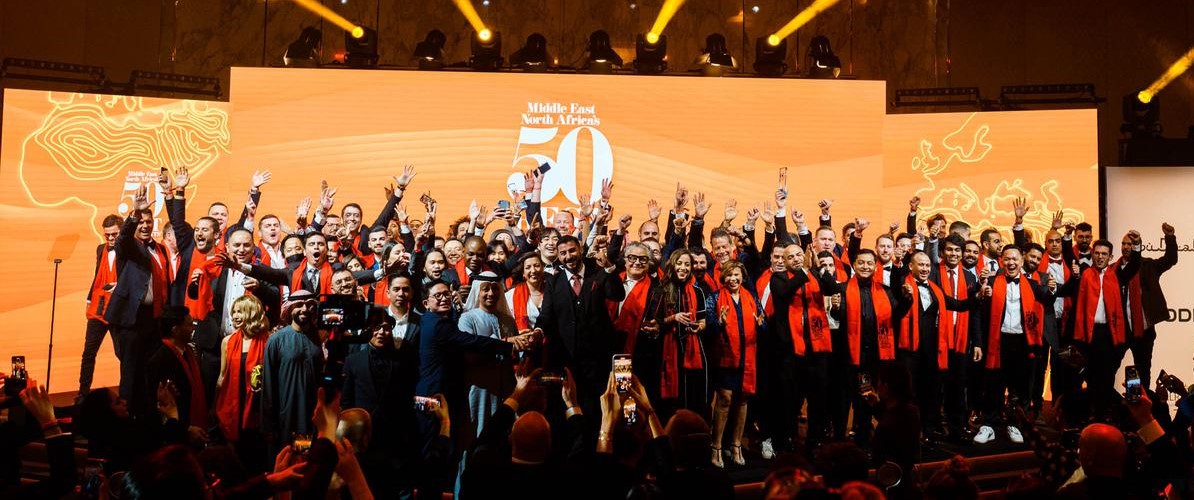 Following the launch of Middle East & North Africa's 50 Best Restaurants in Abu Dhabi earlier this year, the awards programme will return to the city for its second edition in January 2023, in partnership with the Department of Culture and Tourism of Abu Dhabi. The series of events will be held from January 27- February 1, with the gala awards ceremony taking place on January 30. The inaugural list of MENA's 50 Best restaurants, highlighted the diversity and richness of the region's gastronomy, featuring restaurants from 14 cities, with Dubai's independently owned 3 fils taking the coveted title of the best restaurant in the Middle East & North Africa.
Highlights from the programme in Abu Dhabi will include the thought-leadership forum #50BestTalks and an extensive series of 50 Best signature sessions. The collaborative dining events will feature leading chefs from across the world and the best regional talent.
The 50 Best signature sessions is set to feature chefs such as Massimiliano Alajmo of Le Calandre in Rubano, Italy (No.10 in the world's 50 best restaurants 2022), Hiroyasu Kawate of the acclaimed Florilège in Tokyo (No.30 in the world's 50 best restaurants 2022), rising star Jessica Rosval of Massimo Bottura's Casa Maria Luigia in Modena, Italy and Maira Yeo of Cloudstreet in Singapore, voted as Asia's Best Pastry Chef in 2022. Other culinary stars from the MENA region will also participate in the series. Each visiting chef will collaborate with local culinary talent to create unique one-off dining experiences for Abu Dhabi's residents and visitors. Key events in the overall programme will be open to consumers on a ticket basis, with further details revealed in due course.
Three special awards announcements will precede the live programme, including Middle East & North Africa's best female chef on December 7, the Icon Award on January 4 and the American Express One To Watch Award on January 18.
The Voting Process 
The list is compiled by the Middle East & North Africa's 50 Best Restaurants Academy, a prominent group of 250 key leaders in the restaurant industry across the region, each selected for their expert opinion of Middle East and North Africa's restaurant scenes. The Academy is divided into six regions including the Gulf, Saudi Arabia, Levant-plus, Israel, North Africa (East) and North Africa (West). Each region has its own panel of members including a chairperson, called the Academy Chair. The panel consists of food writers and critics, chefs, restaurateurs and acclaimed gourmets. For the 2023 list, each MENA Academy member voted for up to seven restaurants, with at least two of them located outside the country. None of the event's sponsors has any influence over the voting process.
Visit the website or Instagram.