Head Chef Lara Said at Dubai's coolest new Mexican street-food spot, La Carnita DXB at the InterContinental Dubai Marina, talks tacos, culinary inspiration and rising to the top in a male-dominated environment.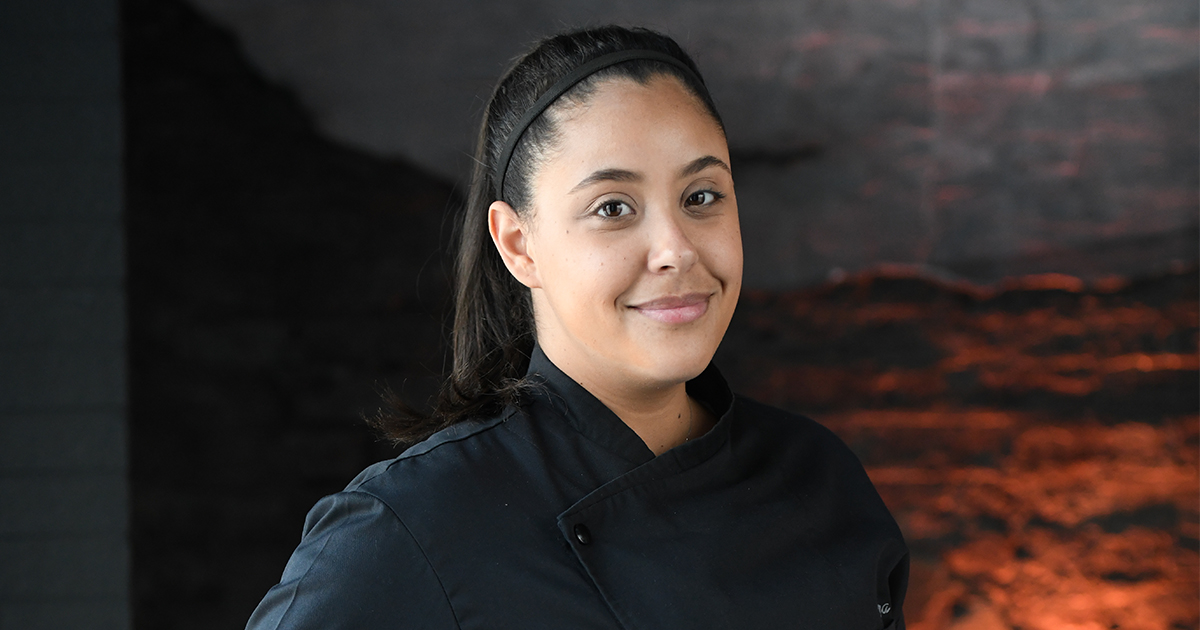 With experience in some Dubai's favourite restaurants including Il Borro Tuscan Bistro and La Petite Maison, plus Gordon Ramsay's eponymous 3-Michelin star restaurant in London, chef Lara Said has established a strong name for herself in the industry with her impressive culinary repertoire at just 29-years old – and now, she's leading the kitchen at Mexican street-style food restaurant La Carnita DXB, which recently opened at InterContinental Dubai Marina.
A native of France, Lara began her inroads into the culinary world at the prestigious Le Cordon Bleu in Paris. Since then, she has lived and extensively travelled throughout Western Europe, the Middle East and the Americas, obtaining a taster of multiple cultures to influence her cooking style.
Having started her career in London, Chef Lara has since been an indispensable part of the team at La Petite Maison DIFC, La Serre VIDA Hotel Downtown Dubai and Jean Georges at the Four Seasons Jumeirah Beach. Most recently, Lara held the position of Sous Chef at Il Borro, Jumeirah Al Naseem, where she was responsible for menu creation, sourcing the right ingredients and coordinating with local and international suppliers. After several years of experience at fine dining restaurants, Chef Lara is venturing into 'street food', making her culinary creations accessible and affordable to most.
Now, as Head Chef at La Carnita DXB, chef Lara tells us more about her new role and the restaurant…
Tell us about your journey so far as a chef…
When I was younger, I spent a lot of time with my mother cooking in the kitchen, and that's where I developed my love and passion for food. I then decided to enroll myself in culinary school in Paris when I was 18 years old and have been in the kitchen ever since.
Talk us through the menu concept at La Carnita DXB and some of the dishes on offer…
We are a North American and Mexican concept from Canada that blends good food, a good vibe and great music all in one. The menu is designed to have a little bit of everything for everyone, from stand-out appetisers like Scorpion Wings and Mexican Street Corn to a whole range of tacos to suit every palette. Some of my personal favourites on the menu would be the seabass ceviche and the BBQ lamb chops.
As an import from Canada, how does La Carnita DXB fare in comparison? Are there any differences?
We are similar in a lot of ways, but we have slightly adapted the menu to cater to the consumers here. We have also added main dishes to the menu here, run weekly specials for which all the chefs work together to come up with creative dishes.
What has your experience been like finding reliable suppliers in the region, offering high-quality products required in the Mexican kitchen?
After having worked in Dubai for about seven years, I'm quite familiar with the majority of the suppliers here. La Carnita DXB is uncompromising when it comes to quality, so creating everything from scratch allows us to adjust recipes where necessary and to maintain the bold flavour combinations on which our reputation was built.
What ingredient are you obsessed with at the moment and how are you ultilising them in your dishes?
At the moment I'm loving tomatillos (Mexican husk tomato). We use them for a salsa that we mix coconut and lime into, and the result is amazing. I am also working them into some ceviche specials that we offer on the weekend.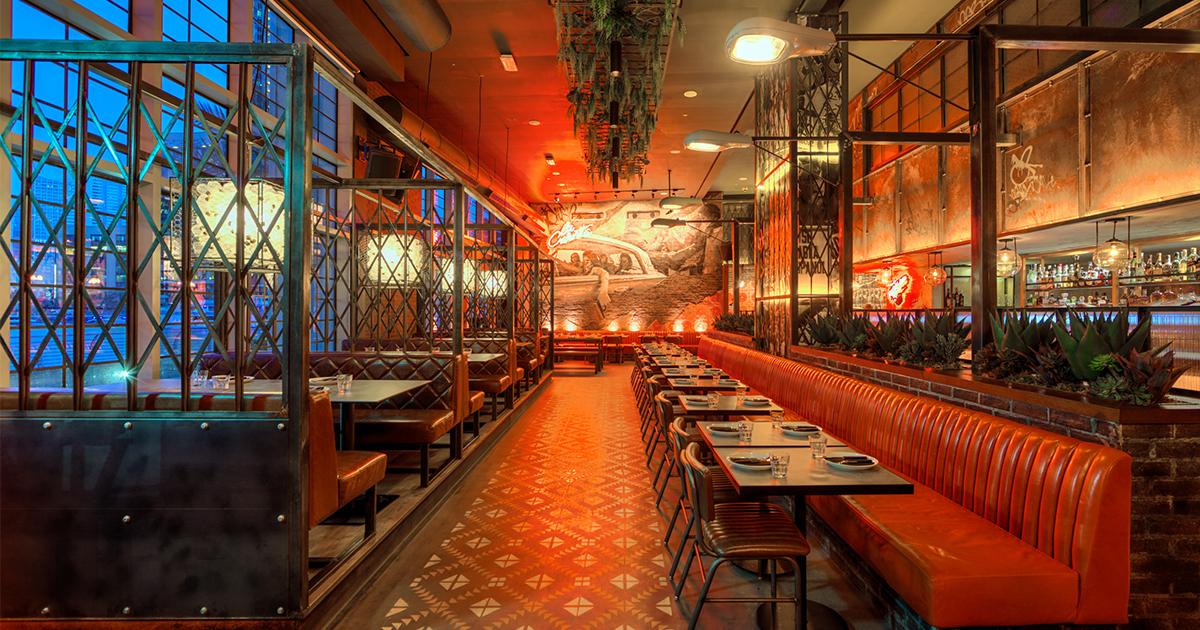 Are there any Mexican ingredients you'd love to offer on your menu, but struggle to source here?
Thanks to Dubai's geographic location, we are lucky to get great quality products from all over the world.
On a global level, which chef or chefs do you look to for inspiration and why?
The chefs that I look to for inspiration are definitely Daniel Humm from Eleven Madison Park in New York, and Dominique Crenn from Atelier Crenn in San Fransisco. Another chef that I admire is Clare Smyth who I had the pleasure of working for in London for around two years at the start of my career.
We're slowly starting to see more female chefs breaking through in the male-dominated culinary industry (hurrah!) – why do you think that is?
For me, I have never let the fact that I'm a woman shape my career, and it shouldn't others. I've got to where I am through sheer hard work, determination and a genuine love for what I do, so I hope that inspires others to believe that they can too. Women and men should always be seen as equal.
Reflecting on your experience, what challenges – if any – did you face coming through the ranks and how did you combat them?
Everyone has off days but if you have a genuine passion for what you do, you keep going and it makes you stronger.
What advice would you give ambitious female chefs just starting out in the industry?
Personally, I have never thought of myself as less capable than any other male chef so if you have the passion, skill and consistency – that's all that matters. My advice to any future chefs would be do the job like anyone would, and not to think of yourself as inferior or incapable in any way.
Looking ahead, do you have any exciting happenings upcoming at the restaurant in terms of new ingredients, menu changes, special events, etc.?
We're newly-opened, so at the moment the menu is still fresh. That being said, we just launched our special 'Taco Tuesday' where guests are able to build their own tacos at the table, family-style. What's more is we're always experimenting with a variety of ingredients to create cool, new dishes, which we feature as specials every week.