Michelin-Starred Chef Anne-Sophie Pic will collaborate with One&Only Le Saint Géran in a culinary pop-up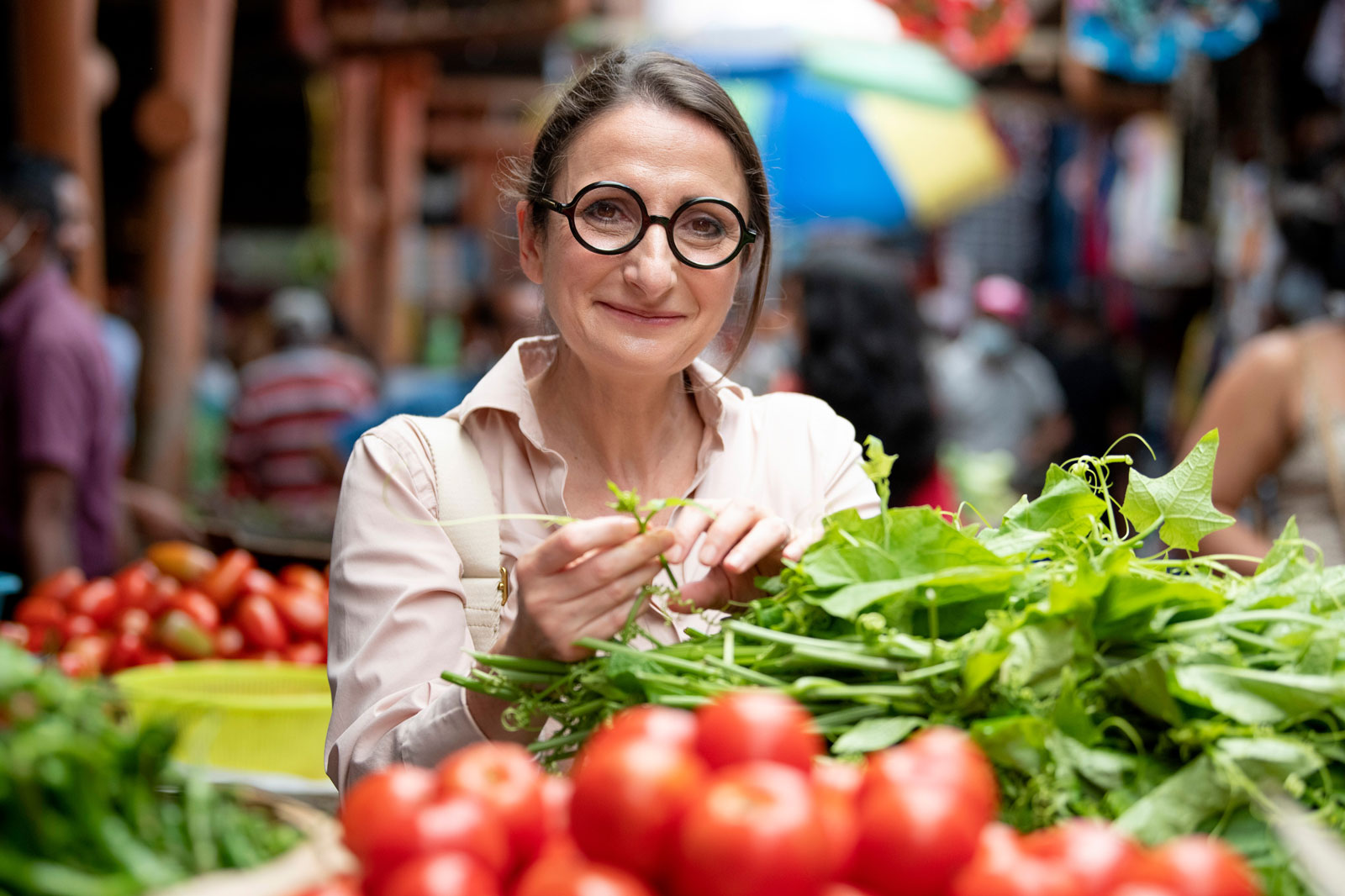 One&Only Le Saint Géran, the iconic Mauritian hideaway from ultra-luxury resort collection One&Only, has announced a culinary experience "La Dame de Pic at Prime", helmed by culinary visionary Anne-Sophie Pic, the most decorated Michelin-starred female chef in the world.
From October 10, 2022 to March 4, 2023, the resort's signature restaurant Prime will transform to host a dining experience that will fuse Anne-Sophie's signature culinary style, with authentic and local ingredients sourced from the island. The result will be an exclusive one-off menu offering diners a truly authentic and locally inspired Michelin-starred experience straight to the shores of Mauritius.
Positioned on its own private peninsula, One&Only Le Saint Géran encompasses the calm waters of a sheltered lagoon and is lined by kilometres of pristine sands, with coral reefs on one side and tropical flora on the other. It is this landscape and the aromatic complexity of the lush produce found on the island, that inspired Anne-Sophie to curate a menu bursting with the textures and tastes reflecting the local terroir. In keeping with her culinary ethos of enhancing local produce and their flavours, the menu, which will be an informal take on Anne-Sophie's iconic culinary style, will incorporate ingredients such as coconut, hibiscus, hearts of palm and more.
Of the partnership, Chef Anne-Sophie Pic says, "One&Only Le Saint Géran is a place I hold very dear to my heart, having spent my honeymoon here almost 20 years ago, and it brings me great joy, having come full circle, to be working with the extraordinary culinary team at the resort on a dining experience that will showcase the very best of authentic Mauritian flavours and ingredients."
Chef Pic's iconic flavour associations will be adapted here and represented with signature dishes such as, Grilled octopus and foie gras, bouillabaisse jelly served with heart of palm salad; Lobster bisque served in a coconut infused; Confit leg of lamb with roasted eggplant and saffron gel; and Marinated 'coeur de Boeuf' tomato, burrata and smoked vanilla chantilly.
The menu at La Dame de Pic at Prime will be complemented by an expertly curated selection of grape and creative concoction pairings, the latter of which will also incorporate the richness of island-sourced produce to create authentic concoctions that will represent the flavours of Mauritius.
Currently holding a staggering nine Michelin stars, Anne-Sophie has become one of the most inspiring forces of the gastronomic world. Her signature style is characterised by her creative process on which she places the greatest emphasis. Chef Pic believes that each creation should conjure a different flavour-based emotion, some of them strong, some delicate, some smooth, some bitter. Her ongoing search for flavour harmony drives Anne-Sophie Pic to continually improve her dishes, reinterpreting some and abandoning others to begin with a clean slate.Prime restaurant from October 11, 2022 to march 4, 2023 from Monday to Saturday for dinner. Email restaurants@oneandonlylesaintgeran.com.